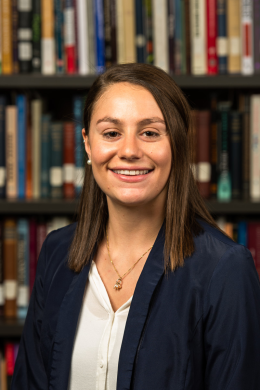 Caleigh Cassidy, Psychology Class of 2018, published her senior research with faculty member Kristi Erdal in the APA journal Stigma and Health.
Assessing and Addressing Stigma in Bipolar Disorder: The Impact of Cause and Treatment Information.
ABSTRACT
Public stigma continues to present a barrier to recovery for individuals with mental illness. Prior research suggests that biogenetic causal explanations of mental illness increase aspects of stigma, such as social distance. However, most of that research was specific to depression and schizophrenia, and few studies have explored the stigma of bipolar disorder. The present study examined the impact of cause and treatment information on stigma in bipolar disorder. Participants on Amazon's Mechanical Turk (MTurk) completed a questionnaire containing a vignette of someone with bipolar disorder that varied the cause and treatment information. The pilot study revealed little impact of social desirability and vignette length on stigma when using MTurk, but the manipulation check revealed assumptions about cause when no causal information was given. In the main study, when given a biogenetic cause, participants judged people with bipolar disorder to be less responsible for their illness, but they also viewed bipolar disorder as less continuous with normal experience. Treatment information reduced fear, perceptions of dangerousness, desire for social distance, and perceived patient responsibility for getting bipolar disorder. These results suggest the importance of attending to methodological issues in stigma research, and in providing treatment information in destigmatization campaigns.