Featured Alumni
Rosa Baum
Rosa Louise Baum ('15) majored in International Political Economy at Colorado College, received the Robert E. Rubin Award for Political Economy, and graduated magna cum laude and Phi Beta Kappa. While some say she has been on a legal track for decades, her ambitions were sharpened during an internship with attorneys at Colorado Legal Services. On her first day, she interviewed a Peruvian sheep shearer on an H-2A visa-a temporary work visa-who had endured wages unpaid, inadequate food, housing with no heat or plumbing, and being zapped with a cattle prod-and her team was able to add him to a class action law suit. After graduating from CC, Rosa worked as a paralegal for a consumer protection law firm in San Francisco. She then moved to Mexico City, where she worked in the law clinic of a Mexican nonprofit that assisted migrants in adjusting their legal status. Rosa is now pursuing a dual degree, a Juris Doctor at Harvard Law School and a Masters in Public Policy at the Harvard Kennedy School. While a part of this program, she has had the honor of working for both Acting New York State Attorney General Barbara Underwood and Colorado Governor Jared Polis.
What did you find most useful/rewarding in the Political Science major and how did it help you prepare for your current program/career? The Political Science Department at CC honed my skills for asking questions. Professors from across the department pushed me to go beyond the superficial and get at the root of obstacles or tensions in a debate. I learned to perceive how that source of disagreement or deadlock was reflected in the positions held by each side. This translated into a better understanding of my own interests and goals. In legal and political work, showing respect for other opinions, while maintaining a principled and consistent advocacy, has made me a more persuasive opponent.
What's the best career advice you've gotten? I got all kinds of good advice at CC on internships, paper writing, and interviewing. But one of the best pieces of career advice came much earlier, in an offhand comment from my football coach in middle school. During a set of bear crawls, as he paced back and forth in front of us on the line, he told us that "fitness is recovery." He was referencing our rapid breathing and efforts to get it under control. But when I encounter professional moments that get my heart pounding, head spinning, and thoughts racing-or when I fail in something I've reached for-I come back to that: fitness is recovery. We have the ability to recuperate, adjust our stance, and learn from experience. That's resilience. We grow through putting ourselves in unfamiliar and-at times-uncomfortable situations.
What are your current goals? As a high-school senior, I had my sights set on a political career in Washington, DC. So when the Boettcher Committee, which awards scholarships to 40 Coloradans to complete their undergraduate degrees in-state, asked me about my interest in Colorado, I struggled to come up with an answer. But since attending CC, and especially after a Kennedy School internship working on fiscal policy for Governor Polis's transition team, I am feeling a strong tug back toward my home state. I want to contribute to the community that nurtured me, strengthen institutions of law and politics, and help restore Coloradans' faith in public-private partnerships.
James Kiawoin
James Earl Kiawoin ('15) received the Fred Sondermann Prize for service to the Political Science department and graduated magna cum laude with a distinction in Political Science. He moved home to Liberia to work for Last Mile Health, global health non-profit, to rebuild critical health infrastructure to strengthen Liberia's health system after the Ebola outbreak. He worked in a strategic advisory role to Liberia's Ministry of Health to design policies, strategic plans, implementation guidelines, and secure financing to launch and manage Liberia's first National Community Health Workers Program to provide healthcare to 1.2 million people. In addition to Last Mile Health, James continued to work as Director of Strategy and Development for SMART Liberia, an education non-profit he co-founded while at Colorado College. SMART Liberia develops innovative youth-driven solutions to empower changemakers in Liberia.James is a second year Master of Public Affairs candidate at Princeton University's Woodrow Wilson School of Public and International Affairs, focusing on building government systems to deliver high-quality public services and robust financial management systems.
What did you find most useful/rewarding in the Political Science major and how did it help you prepare for your current program/career? The most useful skill I took away from the Political Science major was the ability to write effectively. I went into my job at Last Mile Health with only one class on global health, but I used my skills to write policies, support grant applications and produce weekly briefs for the President of Liberia. One of the biggest takeaways from graduate school is that clear communication is a cornerstone of effective policy implementation. We spend one semester learning the art of writing. While I picked up some new techniques, I went into the program at an advanced level thanks to the many papers, short-responses, and diverse reading materials I was exposed to at CC. I have fared better in classes with significant analytical and persuasive writing requirements.
What are your current goals? I want to continue working to expand access to health across the world. After graduate school, I hope to work at a high-impact organization that is expanding access to health in an equitable way. The medium term goal is to have a big leadership role at major multilateral health institutions like the World Health Organization or the Global Fund to drive repercussive change on a global platform and be an advocate for healthcare for everyone, everywhere, every day. Ultimately, I want to return to Liberia and hold a major political office to actualize many of the ethical and leadership lessons I took away from my classes in Palmer Hall and through discussions with professors and my classmates.
What's the best career advice you've gotten? The best life advice I received was from one of my professors and it was "always read political philosophy" to understand people and make moral judgments grounded in rigorous thought. We put too much focus on data and grand theories in leadership and decision making at the expense of critical ethical and philosophical examinations. It is always refreshing to go back to some of my course readings from my time here and see that some of our contemporary problems have already been thoroughly considered and that the writers provide some clues for responsible action.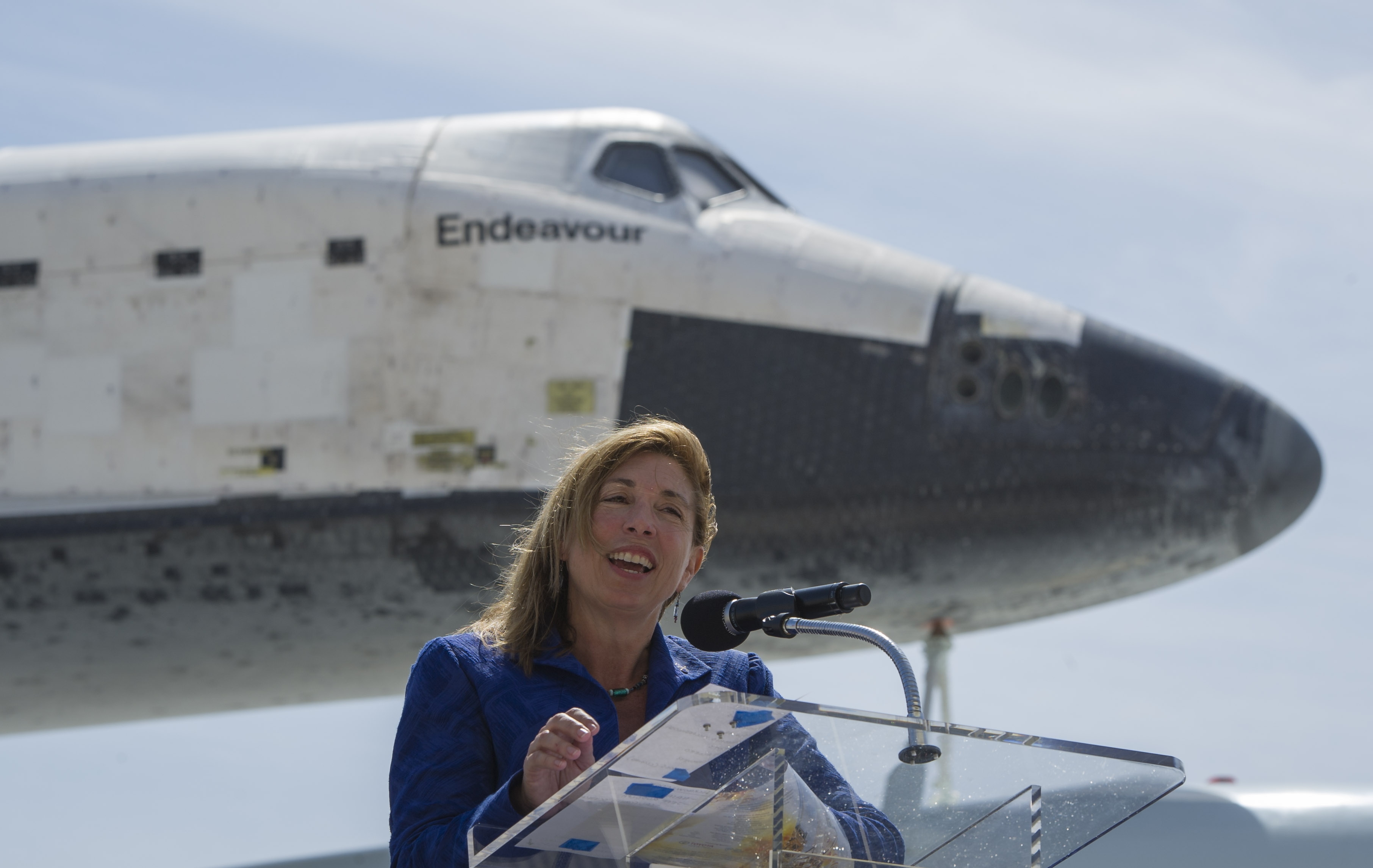 Lori Beth Garver
Nominated by President Barack Obama and confirmed by the U.S. Senate, Lori Beth Garver began her duties as the deputy administrator of the National Aeronautics and Space Administration on July 17, 2009.
As deputy administrator, Garver is NASA's second in command. She works closely with the administrator to provide overall leadership, planning, and policy direction for the agency. Together with the NASA administrator, Garver represents NASA to the Executive Office of the President, Congress, heads of government agencies, international organizations, and external organizations and communities. She also oversees the work of NASA's functional offices.
Garver's confirmation as deputy administrator marks the second time she has worked for NASA. Her first period of service to the agency was from 1996 to 2001. She first served as a special assistant to the NASA administrator and senior policy analyst for the Office of Policy and Plans, before becoming the associate administrator for the Office of Policy and Plans. Reporting to the NASA administrator, she oversaw the analysis, development and integration of policies and long-range plans, the NASA Strategic Management System, and the NASA Advisory Council.
A native of Michigan, Garver graduated from Haslett High School in Haslett, Michigan, in 1979 and four years later, in 1983, she earned a bachelor's degree in political science and economics from Colorado College. Her focus turned to space when she accepted a job working for Sen. John Glenn from 1983 to 1984. She since has served in a variety of senior roles in the nonprofit, government and commercial sectors.
Garver worked at the newly formed National Space Society from 1984 to 1996, becoming its second executive director in 1987. She served as the society's primary spokesperson, making frequent appearances on national television and regularly testifying on Capitol Hill. During that time, she also earned a master's degree in science, technology and public policy from George Washington University in 1989.
After working at NASA from 1996 to 2001, Garver was employed as the vice president of DFI Corporate Services from 2001 to 2003. From January 2001 until her nomination as NASA's deputy administrator, she was a full-time consultant as the president of Capital Space, LLC, and senior advisor for space at the Avascent Group. In these roles, she provided strategic planning, technology feasibility research and business development assistance, as well as merger, acquisition and strategic alliance support, to financial institutions and Fortune 500 companies.
Garver was the lead civil space policy advisor for the 2008 Obama presidential campaign and led the agency review team for NASA during the post-election transition. Previously, she served as the lead space policy advisor for the Hillary Clinton and John Kerry campaigns for president and represented them at various events and conferences. Garver has held numerous senior positions in space policy. She was a member of the NASA Advisory Council, a guest lecturer at the International Space University, president and board member of Women in Aerospace, and president of the American Astronautical Society. She lives in Virginia with her husband, David Brandt, and their sons Wesley and Mitchell.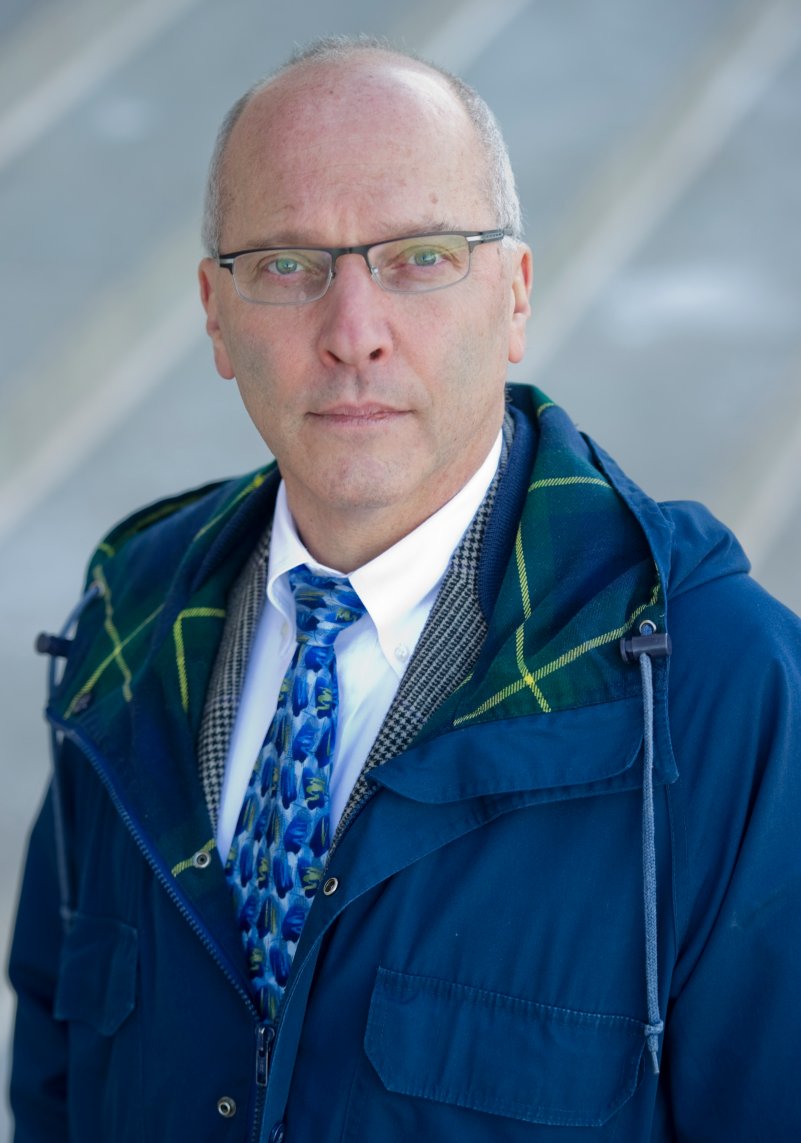 Thom Shanker
Thom Shanker is a correspondent covering the Pentagon, the military and national security for The New York Times. He joined The Times in 1997, and was named Pentagon correspondent in May of 2001. He is co-author, with Eric Schmitt, of "Counterstrike: The Untold Story of America's Secret Campaign Against Al Qaeda," which was a New York Times Bestseller.
For the opening of the war in Afghanistan, Mr. Shanker embedded with the Army Special Forces units that captured Kandahar. He has conducted numerous reporting trips to Afghanistan and Iraq, and has embedded in the field with units from the squad and company level through battalion, brigade, division and corps.
Prior to joining The Times, he was foreign editor of The Chicago Tribune. Thom was The Tribune's senior European correspondent, based in Berlin, from 1992-1995. Most of that time was spent covering the wars in former Yugoslavia, where he was the first reporter to uncover the Serb campaign of systematic mass rape of Muslim women.
Thom spent two years in the master's degree program at The Fletcher School of Law and Diplomacy, specializing in strategic nuclear policy and international law, passing his master's orals with Highest Honors. He graduated Cum Laude with a bachelor's degree in political science from Colorado College in 1978, and was awarded an Honorary Doctor of Laws by the College in 2004.
He has been published in The New York Times Sunday Magazine, The New York Review of Books, The New Republic, The American Journalism Review and Military Review. He also is a member of the Council on Foreign Relations.