Topics in Film Genre and History
Studies the form of a single film genre, auteur, or historical era and its development over time. Possible genres include science fiction, horror, the musical, melodrama, documentary, comedy, and "independent" film, among others. May include studies of specific auteurs or of national cinemas beyond the US.
1 unit — Germen, Krzych, Sorace
Previously Featured Offering
Students will examine both women's filmic representation (women on film) and women in film, with a focus on women auteurs, aesthetics, and issues of labor/production. They will also reflect on women's film culture in the era of #MeToo by looking to film festivals and feminist labor practices as a site for women's film activism.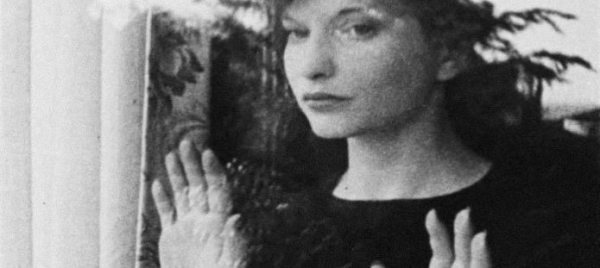 Offerings
| Term | Block | Title | Instructor | Location | Student Limit/Available | Updated |
| --- | --- | --- | --- | --- | --- | --- |
| Fall 2021 | Block 3 | Topics in Film Genre and History: New Media Publics and Social Movements Topic Details | Baran Germen | Cornerstone Art Center 302 | 25 / 12 | 05/19/2022 |
| Spring 2022 | Block H | Topics in Film Genre and History: W. Masculinity, Social Problems, and Urbanity in American Cinema Topic Details | Scott Krzych | Cornerstone Art Center 102 | 25 / 17 | 05/19/2022 |
| Spring 2022 | Block 5 | Topics in Film Genre and History: Psychoanalysis and Cinema Topic Details | Scott Krzych | Cornerstone Art Center 102 | 25 / 1 | 05/19/2022 |
| Fall 2022 | Block 1 | Topics in Film Genre and History: New Media Publics and Social Movements Topic Details | Baran Germen | TBA | 25 / 4 | 05/19/2022 |
| Fall 2022 | Block 3 | Topics in Film Genre and History: Global Berlin: Film, City, and Identity Topic Details | Baran Germen, Christiane Steckenbiller | TBA | 25 / 9 | 05/19/2022 |
| Spring 2023 | Block 5 | Topics in Film Genre and History: TBA | | TBA | 25 / 25 | 05/19/2022 |
| Spring 2023 | Block 7 | Topics in Film Genre and History: New York: Politics, Film, and Culture Topic Details | Scott Krzych, Christian Sorace | TBA | 25 / 25 | 05/19/2022 |