Colorado College Refugee Alliance
Mission
The CC Refugee Alliance exists to connect CC students, faculty, and staff in meaningful ways with refugees and asylum seekers in Colorado Springs. We also participate in activist campaigns to better the lives of immigrants in the Colorado Springs community as well as the larger immigrant community in the United States. As members of the CC Refugee Alliance, individuals volunteer through Lutheran Family Services to help mentor and support refugees to achieve self-sufficiency in the US, tutor in ESL, attend events with speakers on issues relating to immigration on campus, and support other community movements, such as that of the Colorado Springs Sanctuary Coalition.
Join Our Alliance Work!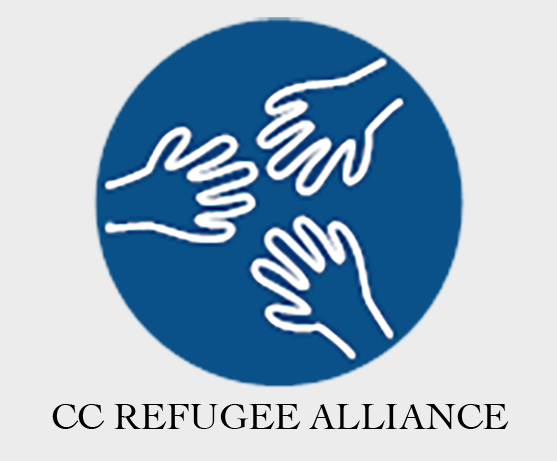 If you're interested in joining the CC Refugee Alliance, please fill out the required registration form in Summit here. This will let us know what areas you might want to be involved in, and will allow us to send you targeted emails about relevant upcoming trainings and workshops, as well as opportunities. The CC Refugee Alliance is open to students, staff, and faculty (as well as recent alums!), and you may join any time.
This year the CC Refugee Alliance (CCRA) will be meeting blockly every second Tuesday of the block at 12:15 in Sacred Grounds (located in the basement of Shove Chapel).
If you are on Facebook, please follow the CC Refugee Alliance page for up-to-date information and a listing of all current events and trainings as well.
Updates
First CC Refugee Film Festival a success
The CC Refugee Alliance & CC Films for Social Justice held our first Refugee Film Fest & Story Sharing event on Sunday, December 3, 2017. If you missed it, all four of the excellent short films we screened are available to watch online for free:
Wrestling Za'atari (12 minutes)

The Island of All Together (22 minutes)
Feature film:
Fuocoammare (Fire At Sea)
Preview is here
, available for rent on Amazon Video and other platforms
Staff Advisor:
Communications:
ESL and Cultural Mentoring:
Unaccompanied Refugee Minor (URM) Tutoring & College Readiness:
Supply Drive and Apartment Set Up