Current & Upcoming Events
2022-23 Academic Year
Block 1: Presidential Inauguration 
Block 2: Author Katherine Standefer, Lightning Flowers
Join us for a conversation with Katherine Standefer, author of the 22-23 Common Read "Lightning Flowers: My Journey to Uncover the Cost of Saving a Life." Standefer's debut book, "Lightning Flowers," was a finalist for the 2021 Kirkus Prize in Nonfiction, a New York Times Book Review Editor's Choice/Staff Pick, and shortlisted for the J. Anthony Lukas Work-in-Progress Prize from Columbia Graduate School of Journalism and the Nieman Foundation at Harvard University. She earned her MFA in Nonfiction from the University of Arizona and her BA in English from Colorado College.
Block 3
We will not have a Block 3 First Mondays presentation. Please use that hour for yourself or in community with friends. We look forward to getting back together for First Mondays to start Block 4.
Block 4: Kathryn Lofton, Professor of Religious Studies and American Studies and Professor of History and Divinity at Yale University

Kathryn Lofton, a Phi Beta Kappa visiting scholar, presents "The Pulpit of Performative Reason: Transphobia as Religious Practice." Being queer is never safe. This talk thinks about where that lack of safety begins, focusing on the relationship between trans politics and a specific movement, freethought. Lofton's presentation will focus on understanding trans-exclusionary radical feminists (TERFs), and their ability to declare what gender is and is not, which requires a foray into the history of religions to perceive why this is such a tenacious prejudicial rite of modernity, and why violence is so often its outcome.
Block 5: Rev. Dr. Jamie Washington
Join us for a talk by Rev. Dr. Jamie Washington titled, Cultivating the Beloved Community: It Starts with Me in Kathryn Mohrman Theatre at 11:15 am. He is the middle child and only son of Annette and James Washington and Grandson of Elizabeth and Thurman Williams. He serves as the President & Founder of the Washington Consulting Group (WCG). WCG was named by the Economist as one of the Top 10 Global Diversity Consultants in the world. Dr. Washington has served as an educator, administrator, and consultant for over 38 years. He serves as an invited instructor at the Harvard Graduate School of Education and the Lancaster Theological Seminary. He is the President and Co-Founder of the Social Justice Training Institute and a Past President of the American College Personnel Association. See more event information.
Block 6: Melanie Auguste '09
Finding Your 'Mountain' and Learning to Climb It: My Journey from CC to Nike and the Lessons I'm learning.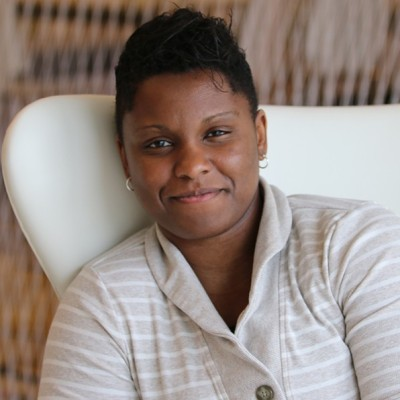 In today's world, we have more options than we have ever had, and the struggle between knowing what we want to strive for and what we think we should strive for can pull at our confidence when making choices and taking risks. The fear of choosing the "wrong" thing to study, learn, or pursue ends up putting us in the murky middle of trying to be perfect at it all. CC Alum, Melanie Auguste '09, will share her unique journey that unexpectedly brought her to CC and eventually took her to Nike. While leveraging the lessons she's learned from her journey and the journeys of the athletes she works with every day, Melanie will help students understand the benefits of finding your topic, your dream, your skill, or any other mountain that you want to achieve. Her goal is to help share the importance of goal setting, the unquantifiable value of embracing failure, and how having resilience when encountering adversity will lead you to the right opportunities.
Melanie Auguste graduated from CC in 2009 with a B.A. in Economics and Business. She was a four-year starter on the women's basketball team and received the Josten's Award for Most Outstanding Player in DIII her senior year. After CC, she went on to receive her J.D./MBA from UCLA and joined Nike in 2013. Currently, Melanie is the Global Vice President Nike's Brand Defining, Purpose, and Athlete Marketing. She is responsible for driving Nike's brand strategy and advertising with Nike's most iconic athletes.
Block 7: Bryan Alexander
Colleges in the Climate Emergency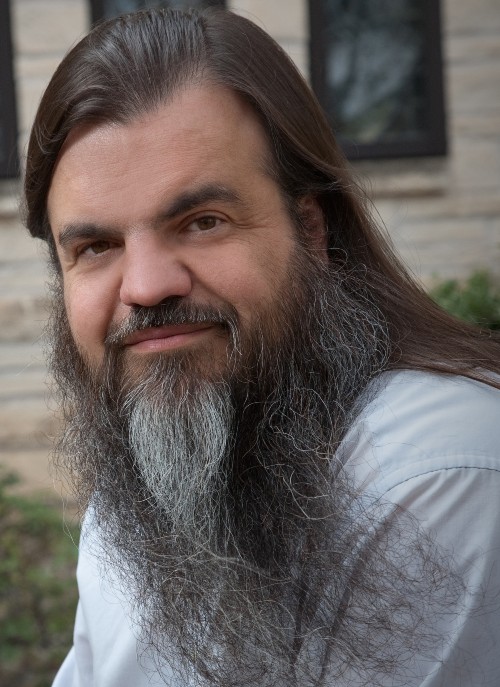 How might higher education respond to the unfolding climate crisis? In this talk, Bryan Alexander speaks to the research behind his new book, "Universities on Fire: Higher Education in the Climate Crisis," which explores the many levels of academic engagement. These include changes to the physical campus, to academia's research mission, to teaching and learning, and to community relations. The role of colleges and universities in this immense civilization crisis leads us to a discussion of practical steps institutions can take now.

Universities on Fire from Johns Hopkins University Press.
Location:
Kathryn Mohrman Theatre
Monday, April 3, 2023
11:15 a.m. - 12:00 p.m.
See more event information