Connecting Colorado
Connecting Colorado for Fair Redistricting: A Public Symposium and Call to Action
Held Saturday, September 19, 2020, 9 AM - 4 PM. Video links and additional material are posted below.
Sponsored by: Colorado College, the Interdisciplinary Research Institute on the Study of (in)Equality (IRISE) at the University of Denver, and the League of Women Voters of Colorado. 


Gerrymandering is manipulating the boundaries of electoral districts for political gain. This is considered by many to be deeply unfair, but it has been a common practice in the US for more than 200 years. Partisan gerrymandering has become even more of an issue in recent years with the rise of powerful technologies and focused strategies. The US Constitution mandates that all states must draw new maps in 2021, and people across the country are looking for ways to ensure that the new maps are fair. Colorado passed new laws in 2018 changing how maps will be drawn for our US House and State Legislative districts. These laws create an independent commission to choose the maps, a process for public input, and forbid partisan gerrymandering. Though full of hope and potential, this process is uncharted territory for Coloradoans. This symposium aims to inform the general public about redistricting in Colorado while connecting specialists from many different perspectives in meaningful dialogue about fair redistricting.
The symposium will consist of a series of public conversations with redistricting experts, government staff, activists, and concerned citizens on redistricting, why it matters for everyone, and how all Coloradoans can help. We focus throughout on how redistricting will impact Colorado's communities of color. We invite you to join us and contribute to the conversation live on September 19 - stay for the whole day or come only for what matters most to you. In case you cannot attend live, each segment will be recorded and available to stream after the event.
For more information, email Beth Malmskog at bmalmskog@coloradocollege.edu
Schedule of talks and panels
9:00 -- 9:10 AM Welcome and Introduction
9:10 -- 9:25 AM Democracy, Representation, and the Stakes of Redistricting Elizabeth Coggins Talk
Talk by Elizabeth Coggins, professor of Political Science, Colorado College
9:30 --9:55 AM A Brief History of Redistricting in Colorado (video link)
Talk by Jeremiah Barry, Colorado General Assembly Legislative Legal Services
Slides: Jerry Barry Slides
10:00 -- 11:00 AM Colorado Today: Amendments Y and Z (video link)
Moderator: Marianne Goodland, journalist with Colorado Politics
Panelists:
Bernie Buescher, former State Legislator, former Secretary of State of Colorado
Toni Larson, Colorado League of Women Voters
Olivia Mendoza, All On The Line
Jessika Shipley, Colorado General Assembly Legislative Council Staff
11:05 -- 12:00 PM Colorado in Context: Mathematics, Redistricting, and Colorado (video link)
Talk by Jeanne Clelland, professor of Mathematics, University of Colorado Boulder
LUNCH BREAK
1:00 -- 1:55 PM Counting and Connecting: The US Census, Mapping, and Why Data Matters (video link)
Moderator: Rebecca Theobald, professor of Geography, University of Colorado Colorado Springs
Panelists:
Haley Colgate, Graduate Student in Applied Mathematics at the University of Wisconsin Madison
Louis Pino, Colorado General Assembly Legislative Council GIS and Economist
Nicholas Schwartz, US Census Bureau
Hannah Wheelen, Princeton Gerrymandering Project
2:00 -- 2:55 PM Communities of Interest: What is a Community of Interest and Who Decides What Matters Most (video link)
Moderator: Bente Birkeland, journalist with Colorado Public Radio
Panelists:
Kathleen Curry, former State Legislator
Tamra DeBrady, President Colorado Black Women for Political Action
Amanda Gonzalez, Common Cause
Amanda King, Colorado General Assembly Legislative Council Staff
Peter Wattson, former National Conference of State Legislators
Shared material: Peter Wattson Handout 1, Peter Wattson Handout 2, Peter Wattson Handout 3, Colorado Redistricting Principles, Communities of Interest Slides
3:00 -- 4:00 PM Colorado Tomorrow: How We Can Shape Our State (video link)
Moderator: Jillian Jaeger, Political Scientist and City of Colorado Springs Office of Innovation Analyst
Panelists:
Julia Jackson, Colorado General Assembly Legislative Council Staff
Shared material: Julia Jackson Slides
Toni Larson, League of Women Voters Colorado
Denise Maes, ACLU
Hilary Rudy, Deputy Director of Elections for the Colorado Secretary of State
Shared material: Hilary Rudy Slides
Participant Biographies
Hilary Rudy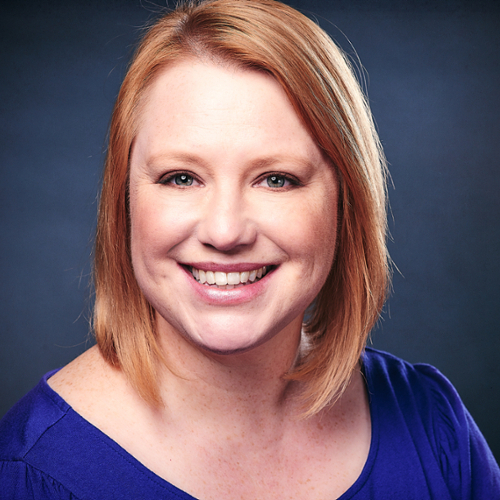 Hilary Rudy is the Deputy Director of Elections for the Colorado Secretary of State's office. She began her career in elections administration as an intern for the Secretary of State's office in 2005 and joined the division full-time after graduation from law school in 2006. Over the course of her career, Hilary has worked closely with county election officials in implementing new processes and procedures. She was instrumental in implementing several statewide projects, including the rollout of the statewide voter registration system, the development and deployment of the military and overseas voter ballot delivery system, and the creation of the Eliza Pickrell Routt award developed in partnership with Inspire Colorado to recognize high school voter registration efforts. As a native of Western Colorado, Hilary enjoys traveling around the state to visit the counties in support of their election activities. In addition to partnering with the division's training manager to develop and deliver county election certification and overseeing the division fellowship program to mentor future election administrators, she continues to expand her expertise and attained CERA certification in 2016. When the election schedule allows, Hilary enjoys captaining the Secretary's softball team and enjoying the great Colorado outdoors.
Tamra DeBrady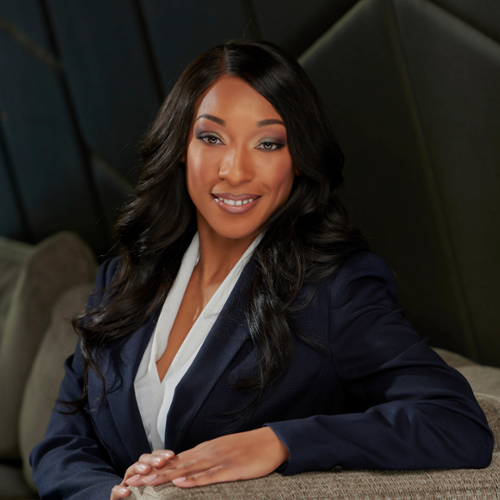 Tamra DeBrady was born in Frankfurt, Germany, and grew up in Fontana, California. She graduated from the University of Nevada Las Vegas (UNLV) with a Bachelor of Science in Management Information Systems and a Bachelor of Science in Business Management. Shortly after moving to Denver in 2009, she finished her Master's in Business Administration. Tamra is currently an Account Executive for Cigna.
In addition to her professional career - Tamra is an activist and leader in the community. She is currently the President of Colorado Black Women for Political Action and on the Board of Directors for the Women's Lobby of Colorado and ProgressNow Colorado Education (PNCE). Tamra pledged to Alpha Kappa Psi (AKPsi) Professional Business Fraternity as an undergrad at the California State University of San Bernardino. She is a co-founder of the AKPsi Denver Alumni Chapter and is currently the Regional Manager of Professional Development for the Western Great Plains Region. She is a Precinct Committee Person (PCP) for the Democratic Party. Tamra has worked on and consulted for political organizations, elected officials, and campaigns.
Tamra is passionate about educating, empowering, and advocating for the community. "The task is to transform society; only the people can do that - not heroes, not celebrities, not stars." - Huey P. Newton
Bernie Buescher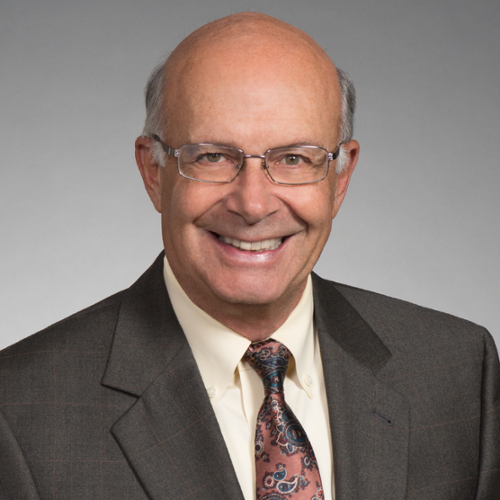 Bernie Buescher is "Of Counsel" with the law firm of Ireland Stapleton Pryor and Pascoe, P.C. A lifetime resident of Grand Junction, Bernie practiced law in Grand Junction with Williams Turner and Holmes for 14 years and served as President and CEO of West Star Aviation from 1986 through 1995. He served two terms in the Colorado General Assembly and for two years served as Secretary of State for Colorado. For four years Bernie was a Deputy Attorney General, managing the State Services Section of the office. He has served on approximately 40 non-profit boards.
Jeanne Clelland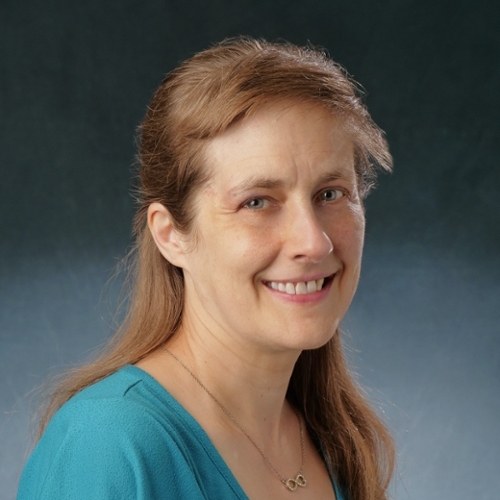 Jeanne Clelland is a Professor in the Department of Mathematics at CU Boulder. She received her Ph.D. in 1996 from Duke University and works in differential geometry and the application of geometry to the study of partial differential equations. Specifically, her work has focused on conservation laws, Backlund transformations, intermediate equations, and sub-Finsler geometry with applications to control theory. Professor Clelland is the author of the textbook, from Frenet to Cartan: The Method of Moving Frames. She is the 2018 winner of the Burton W. Jones Distinguished Teaching Award, from the Rocky Mountain Section of the Mathematical Association of America. Professor Clelland also studies the mathematics of redistricting and is part of a team of mathematicians applying the mathematical technique of ensemble analysis to redistricting in Colorado.
Elizabeth Coggins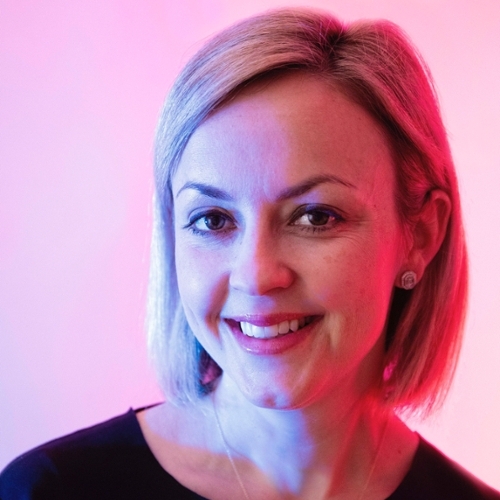 Elizabeth Coggins is an associate professor of political science at Colorado College, where she joined the faculty in 2014. She earned her Ph.D. from the University of North Carolina at Chapel Hill. Elizabeth's research interests center on political behavior in the United States context, focusing on ideological identification, public opinion, policy mood, and political psychology.
Haley Colgate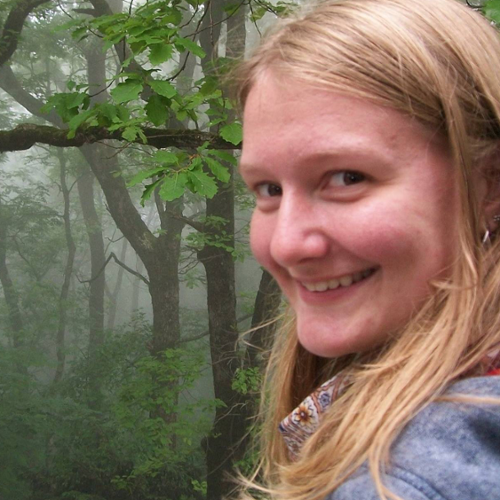 Haley Colgate is a graduate student in Applied Mathematics at the University of Wisconsin Madison, who is part of a research team on redistricting in Colorado and can speak to how data is important to researchers studying fair redistricting. She graduated from Colorado College with a bachelor's degree in mathematics. Her current research uses artificial intelligence and machine learning to model human decision-making with applications to mental health.
Jeremiah Barry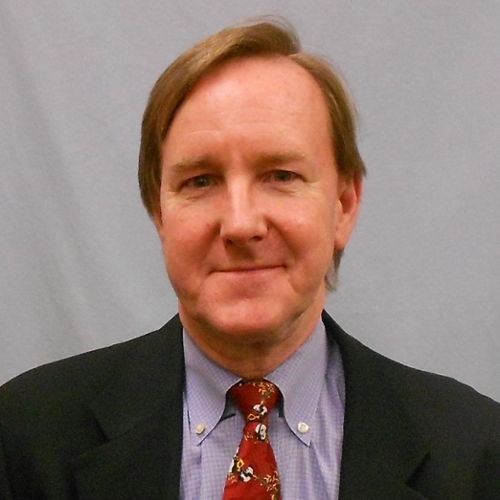 Jeremiah Barry is an Assistant Director and Team Leader in the Office of Legislative Legal Services with the Colorado General Assembly where he has worked for twenty-four years. He supervises a team of twelve who draft bills and amendments in the areas of criminal, civil, and juvenile laws; courts; public benefits; education; and higher education. Hehe served on the staff in 2001, and was the Staff Director in 2011, of the Colorado Reapportionment Commission that redrew the state senates and state house of representatives districts. Prior to his work for the Colorado General Assembly, he supervised litigation for the Resolution Trust Corporation and was in private practice. He graduated from the University of Denver College of Law and Claremont McKenna College.
Kathleen Curry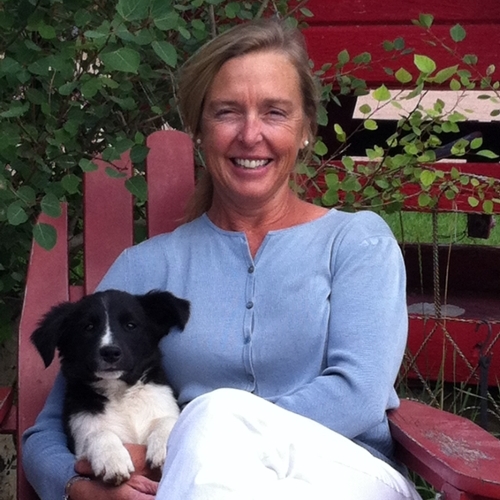 Kathleen Curry is a former Colorado State Representative, serving her five-county West Slope district from 2004-2010. She and her husband run a cattle and hay operation in Gunnison. After leaving elected office, Kathleen worked with a group of interested entities to develop the two ballot measures adopted in 2018 creating independent redistricting commissions. She is currently a registered professional lobbyist and works on behalf of water, agricultural, and natural resources organizations to track the activities of the legislature. She also serves as an election judge in her home county. Kathleen has a bachelor's degree from the University of Massachusetts in Resource Economics and a graduate degree from Colorado State University in Water Resources Planning and Management - and has never taken a political science course much to her regret!
Amanda Gonzalez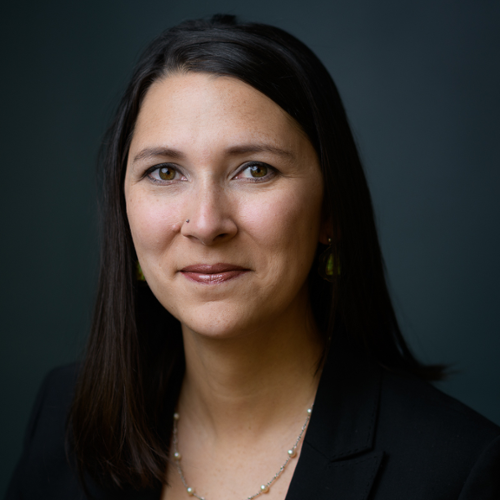 Amanda Gonzalez is the Executive Director of Colorado Common Cause, a nonpartisan organization that works to create an open, honest, and accountable government. In her role as executive director, she served as a member of the coalition that drafted and passed Amendments Y&Z, which created Colorado's independent redistricting commissions. Prior to joining Colorado Common Cause, Amanda worked for more than a decade in nonprofits serving as a grant writer, staff attorney, program manager, and executive director. Today her work focuses on improving voting rights, campaign finance, election administration, and advancing fair representation. Amanda holds a BA in Cognitive Science and Psychology from Occidental College and a law degree from the University of Denver Strum College of Law.
Julia Jackson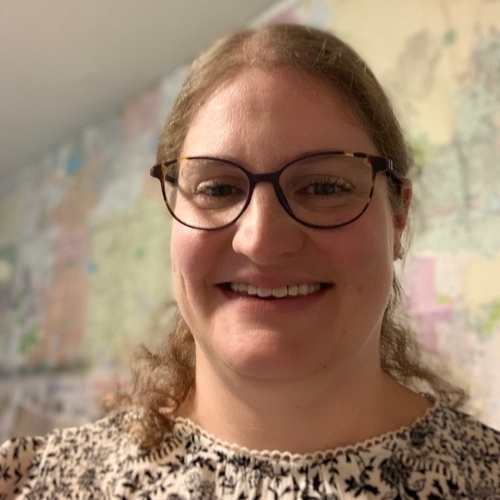 Julia Jackson is the public information officer and a redistricting analyst for the Colorado Independent Redistricting Commissions. She has worked for Colorado Legislative Council Staff for the last ten years, staffing the Senate State, Veterans, and Military Affairs Committee, working with various interim committees and coordinating the statewide initiative process and publication of the state ballot information booklet (Blue Book). Julia has previously worked for the Denver City Council, the Office of the Legal Adviser at the US Department of State, and an advocacy group for nuns. She has a BA in international relations and political science from the University of Southern California and a Master of Public Administration degree from CU-Denver. Julia grew up in Reno, Nevada, and lives in Denver with her husband and their 7-year-old son and 3-year-old daughter.
Marianne Goodland
Marianne Goodland has been covering the General Assembly and state politics since 1998 for a variety of print publications. That included the redistricting and reapportionment processes in 2001 and 2011. Since 2017, she has been the chief legislative reporter for Colorado Politics, as well as writing for the Colorado Springs Gazette and as of this week, the Denver Gazette, and can't wait to see what happens next year when the Y and Z panels take over.
Jillian Jaeger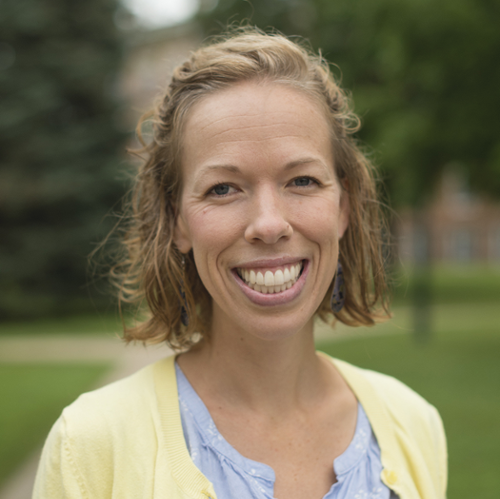 Jillian Jaeger is an analyst for the City of Colorado Springs' Office of Innovation. In that role, she is responsible for crafting and implementing creative solutions to complex problems while balancing the social, economic, and environmental concerns of the city's residents. Before joining the City, she served as an assistant professor of government at St. Lawrence University, where she taught courses on race and ethnicity and state and local politics.
Amanda King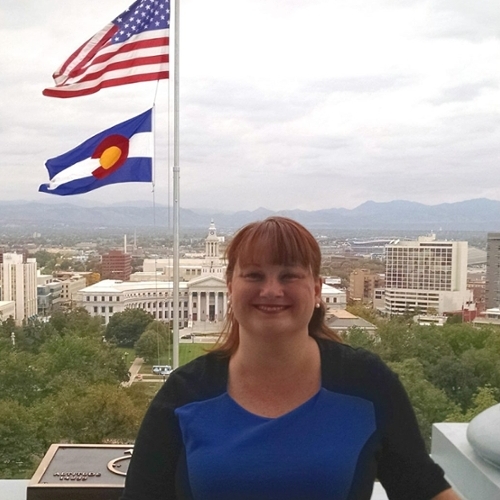 Amanda King has worked for the Colorado General Assembly for 19 years, including serving on the staff for the Colorado Reapportionment Commission in 2011. Amanda was a legislative editor in Colorado's Office of Legislative Legal Services for ten years, before joining the Legislative Council Staff as a senior research analyst in 2011. She is currently the committee staff for the House State, Veterans, and Military Affairs Committee, which generally considers matters concerning elections, campaign finance, military and veterans affairs, and other topics related to state government. Before moving to Colorado, Amanda worked as a legislative aide for the Nebraska Unicameral. She graduated from Simpson College in Indianola, Iowa, with a B.A. in political science and communication studies.
Toni Larson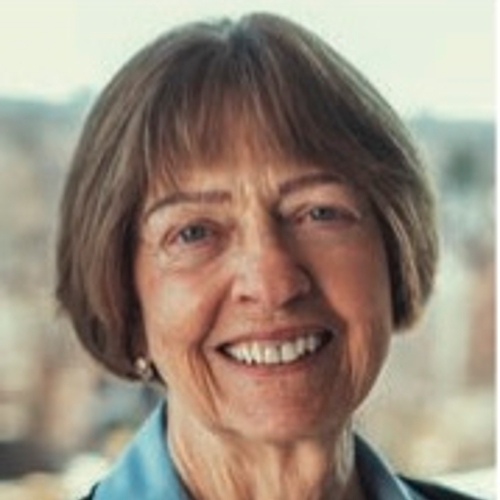 Dr. Toni Larson has been involved in the nonprofit sector for 50 years. She has served in several capacities and has worked on several topics. Chief among the organizations are the League of Women Voters, Colorado Nonprofit Association, Independent Higher Education of Colorado, Colorado Academy for Lifelong Learning, and homeowners' associations. She has worked on environmental, higher education, international relations, the arts, and fund-raising issues, as developed through policy. She was an affiliated faculty member at the Masters/Ph.D. levels at Regis University and the University of Denver and received a Distinguished Service Award from the Denver Regional Council of Governments, an Excellence in Teaching Award from Regis University, and an Academic Excellence Award from the College of Education, University of Denver. She received a national award, Dissertation of the Year, from the Association for the Study of Higher Education. In 2020 she received the Public Service Lifetime Achievement Award from the Colorado Nonprofit Association. Education: Colorado College, BA, English, and Zoology; Regis University, Master's Nonprofit Management; University of Denver, Ph.D. Higher Education Policy.
Denise Maes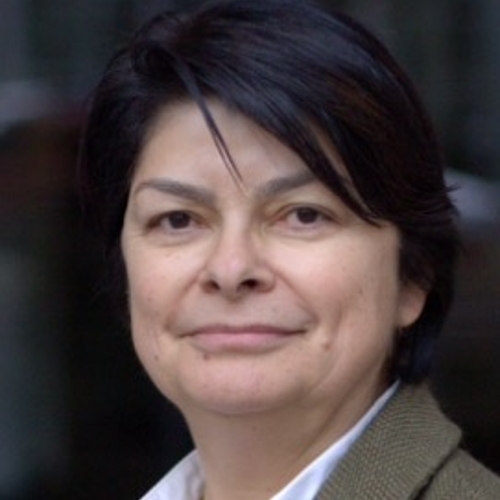 Denise Maes is the Public Policy Director for the ACLU of Colorado. In that role, she is the primary person responsible for championing policies that advance or protect civil liberties and leading the defense against those that take civil liberties backward. She works on policies at the state and municipal levels and in administrative proceedings.
Before joining the ACLU, Denise worked for Vice President Joe Biden as Director of Operations where she oversaw the Vice President's budget, travel, and personnel. She also worked for President Barack Obama overseeing the Office of Administration at the White House.
Denise is a native of Taos, New Mexico, and received her B.A. in Political Science and her law degree from the University of New Mexico.
Olivia Mendoza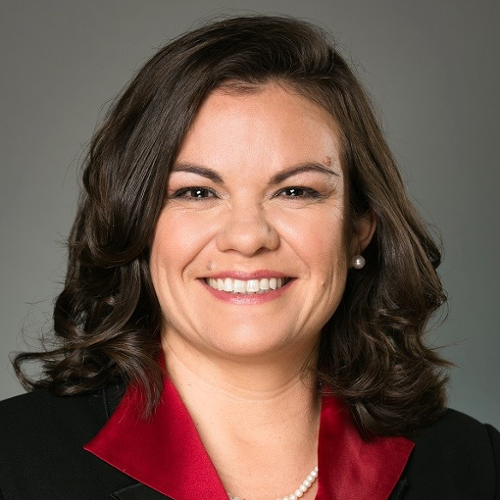 Olivia Mendoza was born in Mexico but has made Colorado her home. She has a range of experience in the non-profit, private, and government sectors. She is the Colorado State Director for All On The Line (AOTL). Prior to joining AOTL, Olivia graduated with her Juris Doctorate from the University of Denver, Sturm College of Law. Before completing her law degree, Olivia was the Director of Strategic Partnerships at the Latino Leadership Institute (LLI). She also led the Minority Business Office in the Office of Economic Development and International Trade through a strategic realignment. There she was responsible for integrating Minority and Women-owned businesses into the Economic Development plans for Colorado. As the Executive Director of the Colorado Latino Leadership Advocacy & Research Organization (CLLARO), she led the advocacy efforts during the 2010 redistricting and reapportionment process. She has been recognized for her leadership and selected as a German Marshall, Marshall Memorial Fellow; Livingston Fellow, and National Hispana Leadership Institute Fellow. Most importantly, she is the mother of two wonderful children and resides with her husband and family in Denver.
Louis Pino
Louis Pino is a Principal Economist at the Colorado Legislative Council. His areas of expertise are regional economic analysis, government revenue forecasting, taxation, and legislative fiscal impacts. Prior to joining Legislative Council, Louis worked as an Economist at the Denver Regional Council of Governments (DRCOG) where he was responsible for land use modeling, estimates, and economic analysis programs.
Louis has almost 15 years of experience in the GIS field and will be the primary resource for geographic software and dataset components for the Colorado Independent Redistricting Commissions.
Louis is a Colorado native and holds a Master of Arts in Economics and a Master of Science in Finance from the University of Colorado at Denver.
Bente Birkeland
Bente Birkeland is an award-winning journalist who joined Colorado Public Radio in August 2018 after a decade of reporting on the Colorado state capitol for the Rocky Mountain Community Radio collaborative and KUNC. In 2017, Bente was named Colorado Journalist of the Year by the Society of Professional Journalists (SPJ), and she was awarded with a National Investigative Reporting Award by SPJ a year later.
Nicholas Schwartz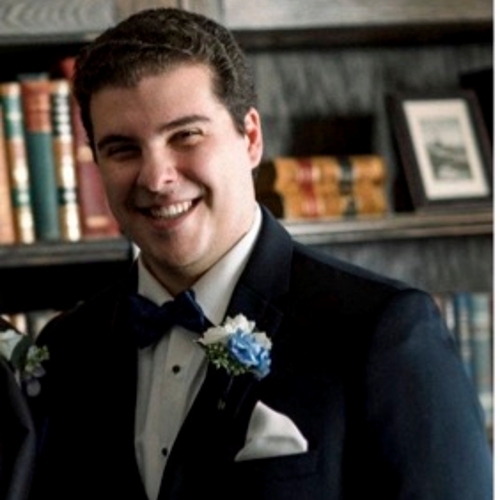 Nicholas Schwartz is a Partnership Specialist with the United States 2020 Census based in Aurora, Colorado. He has spent the last year working with partners in 4 counties, 12 municipalities, higher education, and law enforcement. A dedicated civil servant, Nick has worked at the local, state, and federal levels, as well as numerous political campaigns and the healthcare industry.
Jessika Shipley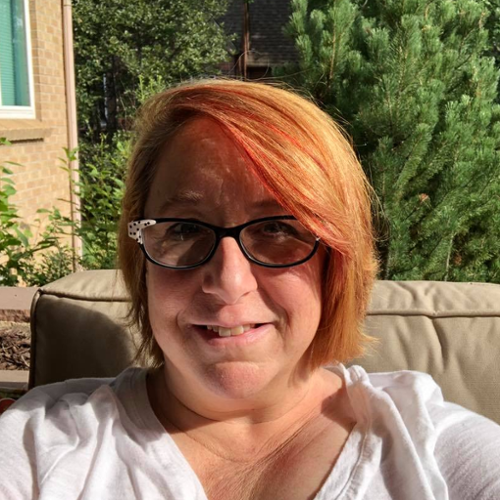 Jessika Shipley is a Principal Analyst with the Colorado Legislative Council Staff (LCS). In that role, she manages a group of analysts who serve the Colorado General Assembly by staffing committees and responding to research requests. Jessika has been with LCS for 15 years and, in 2011, helped staff the Colorado Reapportionment Commission. She is currently the Staff Director for the Colorado Independent Redistricting Commissions and has spent the past year preparing for the new redistricting process in Colorado. She holds a BA in political science from Metropolitan State University and a MA in political science from CU-Denver. Prior to working for the legislature, Jessika worked in IT support for a variety of entities. She lives in Denver with her husband, teenage twins, and their dog.
Rebecca Theobald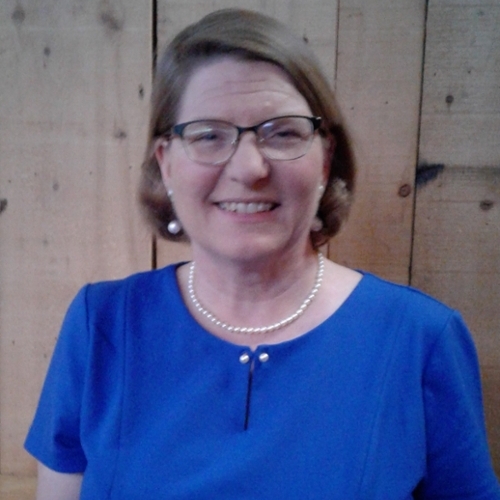 Rebecca Theobald currently holds an appointment as an Assistant Research Professor in the Department of Geography and Environmental Studies at the University of Colorado Colorado Springs where she directs GeoCivics, an effort to engage students and community members in asking geographic questions to address apportionment and redistricting, with an emphasis on the role geospatial technology plays in drawing electoral districts. From 2008 through 2018, she served as coordinator of the Colorado Geographic Alliance, part of National Geographic's Network of Alliances for Geographic Education, providing professional development for teachers across the state. She has served as editor of the National Council for Geographic Education's journal, "The Geography Teacher", since 2015. Theobald earned doctoral and masters' degrees in geography from the University of Colorado at Boulder and a bachelor's degree in political science from Middlebury College.
Peter S. Wattson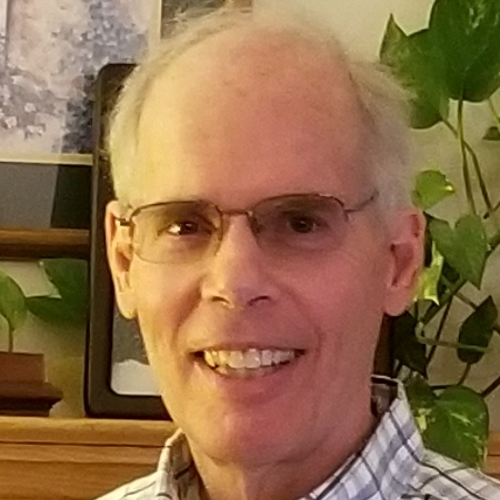 Peter S. Wattson served as Senate Counsel to the Minnesota Senate from 1971 to 2011 and as General Counsel to Governor Mark Dayton from January to June 2011. He assisted with drawing, attacking, and defending redistricting plans throughout that time. He represented the Senate and its members in lawsuits concerning redistricting, the appropriations process, and legislative immunity. He has lectured on redistricting, appropriations, legislative procedure and immunity, elections, campaign finance, and gifts to public officials.
Mr. Wattson is beginning his sixth decade of redistricting. He served as Staff Chair of NCSL's Reapportionment Task Force in 1989, its Redistricting Task Force in 1999, and its Committee on Redistricting and Elections in 2009. Since retiring in 2011, he has participated in redistricting lawsuits in Arkansas, Kentucky, and Florida. During the 2019-2020 regular session, he failed to persuade the Minnesota Legislature to put on the November ballot a constitutional amendment to create an independent, nonpartisan redistricting commission to draw congressional and legislative plans.
Hannah Wheelan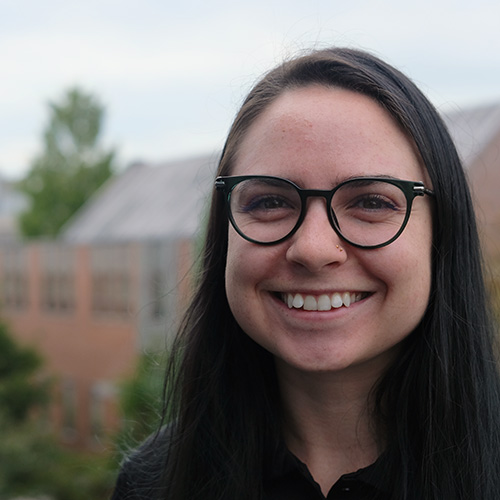 Hannah Wheelan manages the Princeton Gerrymandering Project under Founder Sam Wang. PGP aims to bridge the gap between math, data, and law to actively push a more accessible, accountable, and participatory redistricting process in 2021 than ever before. She helps coordinate the collection and curation of voting precinct data with the goal of producing a complete, open-source set of all 50 states plus DC and Puerto Rico in OpenPrecincts.org, and supports the development of intuitive and accessible tools that allow the public to use the data to do their own redistricting. She is also helping develop the Princeton Electoral Innovation Lab, a place for academics and reformers to come together and explore questions of democracy reform.
Organizers
Cheri Colter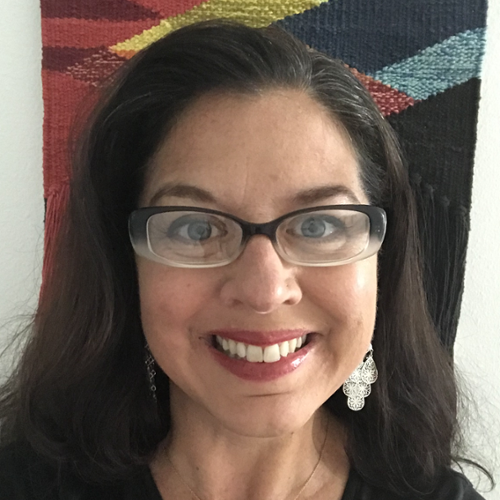 Cheri Colter holds a Ph.D. in Public Policy and Political Economy from the University of Texas, Dallas. Her research focus is neighborhood effects on health and education and urban policy analysis. Following the completion of her doctorate, Cheri led a successful advocacy campaign funded by the American Heart Association to address food access inequity in south Dallas. Now at IRISE, Cheri is leading the Health Equity Community Exchange project.
Beth Malmskog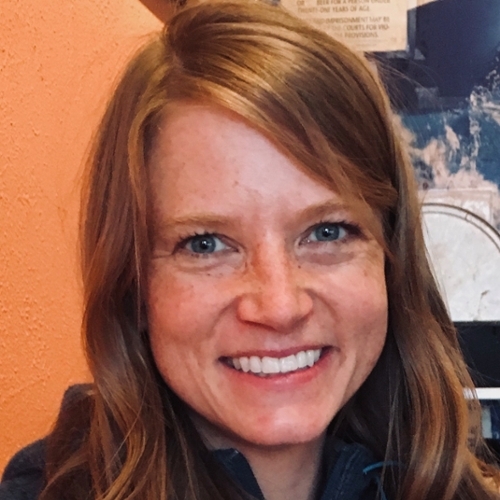 Beth Malmskog is an Assistant Professor of Mathematics at Colorado College. She earned her Ph.D. in 2011 from Colorado State University, working in number theory, graph theory, and cryptography. Her current research focuses on number theory, geometry, and discrete mathematics, including computational and applied problems. She is part of a research group studying the mathematics of redistricting, with particular attention to Colorado.