National Defense Science and Engineering Graduate Fellowship
Description
The National Defense Science and Engineering Graduate (NDSEG) Fellowship is a highly competitive, portable fellowship that is awarded to U.S. citizens and nationals who intend to pursue a doctoral degree in one of fifteen supported disciplines. NDSEG confers high honors upon its recipients, and allows them to attend whichever U.S. institution they choose.
---
Award
Three years of support is provided by the program for graduate study in science or engineering and leads to a research-based master's or doctoral degree.
---
National Application Deadline
Early December
There is no institutional nomination required, but you are encouraged to take advantage of CC's many resources to strengthen your application. About 200 awards annually.
---
Contact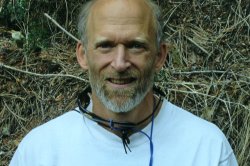 Jim Ebersole
Professor of Organismal Biology & Ecology
719-389-6401