Barry M. Goldwater Scholarship
Description
The Barry Goldwater Scholarship and Excellence in Education Program was authorized by the United States Congress in 1986 to honor Senator Barry Goldwater, who served his country for 56 years as a soldier and statesman, including 30 years of service in the U.S. Senate. The creation of this program pays tribute to the leadership, courage, and vision of Senator Goldwater and establishes in his name an endowed recognition program to foster and encourage excellence in science and mathematics.
This program seeks to support juniors and seniors who will pursue graduate work in science and mathematics (excluding medical practice).
---
Award
Approximately 250 are awarded nationally
The scholarship covers eligible college expenses in the the following four categories:
Tuition
Required fees
Books (a maximum annual allowance of $800)
Room and board (an allowance based on the average amount paid by students at my institution for the type of housing in which students live)
The maximum annual grant is $7,500 or the sum of the above, whichever is less. No other educational costs are covered. Funding will begin with the fall term of the academic year.
---
Internal Deadline
Nominations from faculty and self-nominations are sought during Block 2. Nominated students eligible for the internal nomination process will be contacted to submit a brief application after an initial review of their qualifications.
Sophomores and juniors are encourage to apply.
---
Contact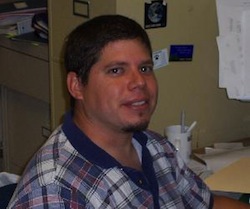 Murphy Brasuel
Associate Professor of Analytical Chemistry
Chair of Chemistry and Biochemistry
719-227-8256