James C. Gaither (formerly Carnegie Endowment) Junior Fellows Program
Description
The James C. Gaither (formerly Carnegie Endowment for International Peace) Junior Fellows Program provides an opportunity for "uniquely qualified" individuals who intend to pursue careers in international affairs to have a substantive one-year experience working in Washington, D.C. Fellows work as research assistants to the Endowment's senior associates. Those who have begun graduate studies are not eligible.
---
Award
Approximately 10 to 12 Fellows are named from close to 400 institutional nominations.
Stipend is $3,000 per month
---
Internal Deadline
Last day of Block 4
Please consult with the campus advisor no later than October 31st.
---
Contact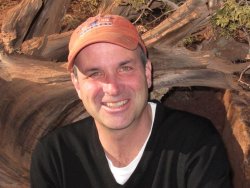 John Gould
Professor of Political Science
(719) 389-6589