Boren Fellowship
Description
Boren Fellowships, an initiative of the National Security Education Program, provide unique funding opportunities for U.S. undergraduate students to study less commonly taught languages in world regions critical to U.S. interests and underrepresented in study abroad, including Africa, Asia, Central and Eastern Europe, Eurasia, Latin America, and the Middle East. The countries of Western Europe, Canada, Australia, and New Zealand are excluded.
Boren Fellows represent a vital pool of highly motivated individuals who wish to work in the federal national security arena. In exchange for funding, Boren Fellows commit to working in the federal government for at least one year after graduation.
---
Award
Provides up to $24,000 for overseas study. In addition, Boren Fellowships can provide limited funding for domestic language study that will supplement the overseas component. The maximum award for a combined overseas and domestic program is $30,000; 100 annual awards
---
National Application Deadline
There is no institutional nomination required, but you are encouraged to take advantage of CC's many resources to strengthen your application.
---
Contact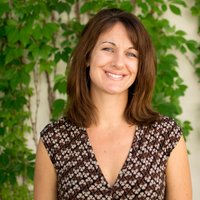 Heather Powell Browne
Assistant Director Global Education
719-389-6918