Lori Driscoll
Professor, Associate Chair
Neuroscience, Psychology
Lori Driscoll graduated from the Colorado College in 1994 with a degree in Psychology. She completed two thesis projects, one on the perception of musical and mathematical interval magnitudes with Catherine Weir and another on the quantitative neuromorphology of human prefrontal and occipital cortices with Bob Jacobs. She became interested in environmental toxicology and pharmacology after spending a gap year working for a compounding pharmacy. This interest led her to Cornell University, where she completed her Ph.D. in Biopsychology with minors in Nutritional Biochemistry and Neuroanatomy. She conducted research with Barbara Strupp on the behavioral toxicology of developmental lead exposure, and she was awarded the Neurobehavioral Teratology Society New Investigator Award for her work with a mouse model of Down syndrome.
Lori returned to Colorado College in 2003 as an Assistant Professor in the same department from which she graduated.
Also, please see the Neuroscience website.
Contact Info
(719) 227-8201
Tutt Science #306H
Associate Professor of Psychology: 2009-present
Assistant Professor of Psychology: 2003-2009
First Year at Colorado College: 2003
Curriculum Vitae (MS Word)
Research Interests
Lori's research explores the complex interrelationships between nutrition, toxicology, and neurobehavioral development. Using rodents as a model for human neural functioning, she manipulates dietary factors, exposure to environmental toxins, and gut-brain communication in the early postnatal period and measures their impact on brain development and complex motivational and cognitive processes in adulthood. Her current projects include determining the influence of direct communication between commensal gut bacteria and the brain in shaping the development of anxiety, depression, and executive functioning.
Representative Publications & Presentations
Bushnell, P. J. & Driscoll, L. L. (2015). Cognitive function. In M. Caplan, Reference Module in Biomedical Research. Elsevier, Inc. doi: 10.1016/B978-0-12-801238-3.02206-6
Driscoll, L. L. & Strupp, B.J. (2015). Assessment of attention and inhibitory control in rodent developmental neurotoxicity studies. Neurotoxicology and Teratology, in press. doi: 10.1016/j.ntt.2014.09.001
*Mann, C. L., Footer, O., Chung, Y. S., Driscoll, L. L., & Barch, D. M. (2013). Spared and impaired aspects of motivated cognitive control in schizophrenia. Journal of Abnormal Psychology, 122, 745-755. doi: 10.1037/a0033069
Driscoll, L. L., *Kaplan, J., *Bucuvalas, E., *Allen, H., *Kraut, J., & *Fitzpatrick, J. (2012). Acute postnatal exposure to the pentaBDE commercial mixture DE-71 at doses of 5 or 15 mg/kg/day does not produce learning or attention deficits in rats. Neurotoxicology and Teratology, 34, 20-26.
Driscoll, L. L., *Gibson, A.M., & *Hieb, A. (2009). Chronic postnatal DE-71 exposure: Effects on learning, attention and thyroxine levels. Neurotoxicology and Teratology, 31, 76-84.
Moon, J., Ota, K. T., Driscoll, L. L., Levitsky, D. A., & Strupp, B. J. (2008). A mouse model of Fragile X syndrome exhibits heightened arousal and/or emotion following errors or reversal of contingencies. Developmental Psychobiology, 50, 473-485.
Moon, J., Beaudin, A. E., Verosky, S., Driscoll, L. L., Weiskopf, M., Levitsky, D. A., Crnic, L. S., & Strupp, B. J. (2006). Attentional dysfunction, impulsivity, and resistance to change in a mouse model of Fragile X Syndrome. Behavioral Neuroscience, 120, 1367-1379.
*Dufault, C., *Poles, G., & Driscoll, L. L. (2005). Brief postnatal PBDE exposure alters learning and the cholinergic modulation of attention in rats. Toxicological Sciences, 88, 172-180.
Driscoll, L. L., Carroll, J. C., Moon, J., Crnic, L. S., Levitsky, D. A., & Strupp, B. J. (2004). Impaired sustained attention and error-induced stereotypy in the aged Ts65Dn mouse, a mouse model of Down syndrome and Alzheimer disease. Behavioral Neuroscience, 118, 1196-1205 .
Morgan, R. E., Garavan, H., Smith, E. G., Driscoll, L. L ., Levitsky, D. A., & Strupp, B. J. (2001). Early lead exposure produces lasting changes in sustained attention, response initiation, and reactivity to errors. Neurotoxicology and Teratology, 23, 519-531.
* Denotes student collaborator.
Awards & Honors
Bob Pizzi Faculty Advisor of the Year Award 2007
Neurobehavioral Teratology Society New Investigator Award 2005
Teresa Heinz Scholar For Environmental Research 2001-2002
U.S. Environmental Protection Agency STAR Graduate Fellow 1998-2001
Cornell University Gertrude Spencer Prize in writing 2001
Cornell University Sage Fellow 1996-2000
Regular Classes
PY451 Final Project
PY433 Neuropharmacology
PY298 Neuroscience II
PY297 Neuroscience I
PY251 Psychological Investigations
PY202 Research Design
PY100 Introduction to Psychology: Bases of Behavior
View the Course Schedule >>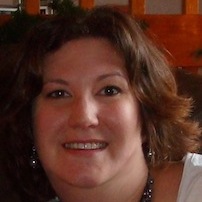 Education
Ph.D., Cornell University, 2003
B.A., Colorado College, 1994