Topics in Philosophy:
Experimental and occasional courses taught by either visiting professors or permanent staff. Courses offered under this rubric will vary from year to year.
1 unit — Hernandez-Lemus, Minervini, Rosensweig, Sriram
Previously Featured Offering
Climate change raises difficult questions of justice and equity: How might the burdens of reducing emissions be fairly shared among nations? Who should pay for adaptation in climate-vulnerable regions? Who has a say in climate decisions? PH203 examines fairness, equity, and justice in relation to climate change.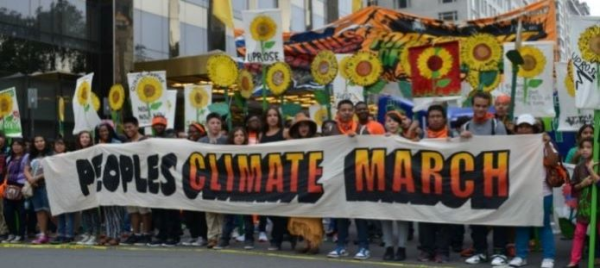 Examining ecological restoration from an interdisciplinary perspective, providing an introduction to key concepts in restoration ecology, philosophy, and social science.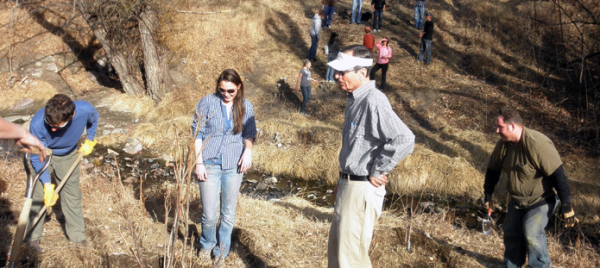 Ecological restoration aims to assist the recovery of damaged and degraded ecosystems, returning them to ecological health. Restoration depends heavily on the science of ecology -- however, restoration involves social, political, economic, and ethical considerations as well. This course examines ecological restoration from an interdisciplinary perspective, providing an introduction to key concepts in restoration ecology, philosophy, and social science. We will also explore the practice of ecological restoration in Colorado, visiting restoration sites such as Shooks Run Creek, the Waldo Canyon burn area, and the Rocky Mountain Arsenal National Wildlife Refuge in Denver, where we will participate in restoration work as a class. A key goal of the course is to connect conceptual frameworks for restoration to issues and questions involved in ecological restoration on the ground. Finally, we will discuss a number of emerging topics and controversies in restoration, including debates over native and exotic species, climate change and ecological restoration, and the role of art in the interpretation of restored sites.
In this course, students will learn some of the basic principles of classical and molecular genetics and discuss the impact of genetics from philosophical, social, medical, legal and biological perspectives. Our aim is to help students develop the scientific background needed to understand new developments in genetics and their applications in medicine, reproductive technologies, and agriculture, and to develop the philosophical skills needed to critically reflect on the social and ethical implications of genetics and associated technologies.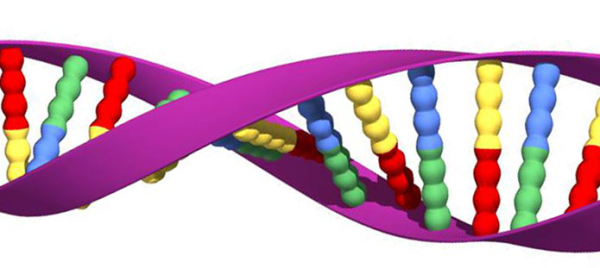 In the Science and Ethics of Genetics, students will study genetics from two distinct disciplinary perspectives – biology and philosophy – while also gaining an understanding of how these disciplines mutually inform one another. In particular, the course will show that ethical questions associated with stem cell research, genetic testing, gene therapy, and assisted reproduction cannot be answered effectively in the absence of basic biological understanding. Conversely, decisions about how to conduct research in biology and how to apply biotechnologies are impoverished in the absence of thoughtful, ethical reflection. This course will assist students in developing the scientific and philosophical literacy necessary to make thoughtful and informed assessments – from both personal and political perspectives – about biotechnology and its role in our lives.
Offerings
| Term | Block | Title | Instructor | Location | Student Limit/Available | Updated |
| --- | --- | --- | --- | --- | --- | --- |
| Fall 2022 | Block 1 | Topics in Philosophy: Philosophies of the Body: Bodies and Power Topic Details | Pallavi Sriram | Cornerstone Art Center 302 | 25 / 3 | 06/01/2023 |
| Fall 2022 | Block 3 | Topics in Philosophy: Psyche, Symbol, Dream: C.J. Jung and Archetypal Psychology Topic Details | Marcia Dobson | Armstrong Hall 259A | 25 / 1 | 06/01/2023 |
| Fall 2022 | Block 4 | Topics in Philosophy: Mysticism Topic Details | Peter Wright | Armstrong Hall 256A | 25 / 17 | 06/01/2023 |
| Spring 2023 | Block 6 | Topics in Philosophy: Practical Philosophy Topic Details | Louise Williams | Armstrong Hall 259B | 25 / 16 | 06/01/2023 |
| Spring 2023 | Block 7 | Topics in Philosophy: Buddhist Philosophy Topic Details | Louise Williams | Armstrong Hall 233 | 25 / 7 | 06/01/2023 |
| Spring 2023 | Block 8 | Topics in Philosophy: Psychoanalysis, Self, and Creativity Topic Details | J.P. Rosensweig | Armstrong Hall 233 | 25 / 0 | 06/01/2023 |
| Summer 2023 | Block A | Topics in Philosophy: Kenya's Maasailand: Indigeneity in the Postcolonial British Commonwealth Topic Details | Alberto Hernandez-Lemus | Taught Abroad 001 | 25 / 12 | 06/01/2023 |
| Fall 2023 | Block 1 | Topics in Philosophy: Philosophies of the Body: Bodies and Power Topic Details | Pallavi Sriram | TBA | 25 / 0 | 06/01/2023 |
| Fall 2023 | Block 3 | Topics in Philosophy: The Weimar Republic | Alberto Hernandez-Lemus | TBA | 25 / 25 | 06/01/2023 |
| Fall 2023 | Block 4 | Topics in Philosophy: Psychoanalysis, Self, and Creativity Topic Details | J.P. Rosensweig | TBA | 25 / 7 | 06/01/2023 |
| Fall 2023 | Block 4 | Topics in Philosophy: Voice and the Non-Human. Animals in the Visual Arts, Literature & Theory Topic Details | Amanda Minervini | TBA | 25 / 0 | 06/01/2023 |