Topics in Asian Literature & Culture
Study of a selected topic in one or more Asian literatures and cultures. The course will cover subjects not listed in the regular curriculum and may vary from year to year; taught by Asian Studies faculty and visiting faculty.
.25 or 1 unit — Chandrani, Ericson, Hourdequin, Islam, Lasmawan, Lo, Mehta, Saha Roy, Tu, Vose, Weaver
Featured Offering
The unfolding global climate catastrophe has brought a resurgence of discourse on the question of 'capitalism'. We will investigate the history and system of the capitalocene and the modern concept of 'progress'. We will also examine the modern emergence of race and whiteness as a feature of the ecocidal machine of modernity.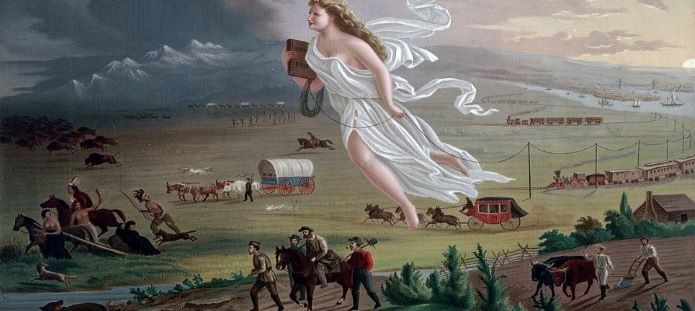 This course teaches elementary skills in all four aspects via listening, writing, reading and speaking. Students will gain basic knowledge of grammar and vocabulary through a variety of contextual, situational, and multimedia exercises, and experience South Asian Events and Bollywood movies and songs as part of this course.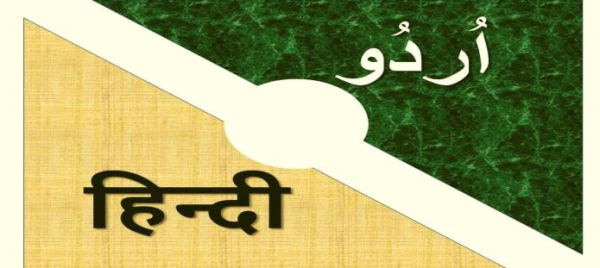 Offerings
| Term | Block | Title | Instructor | Location | Student Limit/Available | Updated |
| --- | --- | --- | --- | --- | --- | --- |
| Fall 2021 | Block 1 | Topics in Asian Lit & Culture: Karma & the Ethics of Nonviolence in South Asian Religion Philosophy Topic Details | Steve Vose | Armstrong Hall 256B | 25 / 17 | 11/26/2021 |
| Fall 2021 | Block 2 | Topics in Asian Literature and Culture: History of Gender and Sexuality in South Asia Topic Details | Purvi Mehta | Palmer Hall EAST TENT | 25 / 4 | 11/26/2021 |
| Fall 2021 | Block 3 | Topics in Asian Literature and Culture: Caste: Histories and Theories of Exclusion, Stigma, Topic Details | Purvi Mehta | Cossitt Hall Amphitheat | 25 / 0 | 11/26/2021 |
| Fall 2021 | Block 3 | Topics in Asian Literature and Culture: Colonialism & Religion Topic Details | Yogesh Chandrani | Armstrong Hall 342 | 25 / 1 | 11/26/2021 |
| Fall 2021 | Block 3 | Topics in Asian Lit and Culture: Sacred Image, Sacred Space in South Asian Religious Traditions Topic Details | Steve Vose | Armstrong Hall 130 | 25 / 21 | 11/26/2021 |
| Fall 2021 | Block 4 | Topics in Asian Literature and Culture: History of Modern South Asia Topic Details | Purvi Mehta | Palmer Hall 223 | 25 / 1 | 11/26/2021 |
| Fall 2021 | Block 4 | Topics in Asian Literature & Culture: Music in Culture: Indonesia | Made Lasmawan | Packard Hall 8 | 32 / 16 | 11/26/2021 |
| Fall 2021 | Block 4 | Topics in Asian Literature and Culture: Anthropology of Religion Topic Details | Yogesh Chandrani | Armstrong Hall 231 | 25 / 7 | 11/26/2021 |
| Fall 2021 | Block 4 | Topics in Asian Literature & Culture: Caribbean Voices Topic Details | Najnin Islam | Armstrong Hall 255 | 25 / 20 | 11/26/2021 |
| Fall 2021 | Block 4 | Topics in Asian Literature & Culture: Religious Traditions of India and South Asia Topic Details | Steve Vose | Armstrong Hall 130 | 25 / 25 | 11/26/2021 |
| Spring 2022 | Block 5 | Topics in Asian Literature & Culture: Childhood in Japanese History: From Literary Trope to Symbol Topic Details | Joan Ericson | TBA | 12 / 12 | 11/26/2021 |
| Spring 2022 | Block 5 | Topics in Asian Literature & Culture: Introduction to Asian American Studies | Ryan Buyco | TBA | 25 / 25 | 11/26/2021 |
| Spring 2022 | Block 5 | Topics in Asian Literature & Culture: Population, Reproduction and Gender in India and China Topic Details | Sayantan Saha Roy | TBA | 25 / 25 | 11/26/2021 |
| Spring 2022 | Block 5 | Topics in Religion: Caste, Gender, and Race in South Asian Religious Communities Topic Details | Steve Vose | TBA | 25 / 25 | 11/26/2021 |
| Spring 2022 | Block 6 | Topics in Asian Literature & Culture: Ethnomusicology: Performing the Hindu Epics Topic Details | Made Lasmawan | TBA | 18 / 18 | 11/26/2021 |
| Spring 2022 | Block 6 | Topics in Asian Literature and Culture: From Pearl Harbor to Honouliuli Topic Details | Jason Weaver | TBA | 12 / 12 | 11/26/2021 |
| Spring 2022 | Block 7 | Topics in Asian Literature & Culture: Politics, Religion and the Secular | Yogesh Chandrani | TBA | 25 / 25 | 11/26/2021 |
| Spring 2022 | Block 7 | Topics in Asian Literature & Culture: Introduction to Literature by Asian American Writers Topic Details | Aline Lo | TBA | 25 / 25 | 11/26/2021 |
| Spring 2022 | Block 7 | Topics in Asian Literature and Culture: Religious Traditions of India and South Asia Topic Details | Steve Vose | TBA | 25 / 25 | 11/26/2021 |
| Spring 2022 | Block 7 | Topics in Asian Literature & Culture: Calligraphy and Painting Topic Details | Harrison Tu | TBA | 25 / 25 | 11/26/2021 |
| Spring 2022 | Block 8 | Topics in Asian Literature & Culture: Ethnomusicology: Music and Dance in Bali Topic Details | Made Lasmawan | TBA | 18 / 18 | 11/26/2021 |
| Spring 2022 | Block 8 | Topics in Asian Literature and Culture: Classical Chinese Philosophy Topic Details | Marion Hourdequin | TBA | 25 / 25 | 11/26/2021 |
| Spring 2022 | Block 8 | Topics in Religion: Social Media and Globalization in South Asian Religious Communities Topic Details | Steve Vose | TBA | 25 / 25 | 11/26/2021 |
| Summer 2022 | Block B | Topics in Asian Literature and Culture: The Arts and Culture of Bali Topic Details | Made Lasmawan | TBA | 18 / 18 | 11/26/2021 |
| Summer 2022 | Block B | Topics in Asian Literature and Culture: Ecological Consciousness and Climate Justice Topic Details | Asoka Bandarage | TBA | 25 / 25 | 11/26/2021 |