Black Feminist Theory
Examines Black feminist theory through the lens of key Black feminists, such as bell hooks, Patricia Hill Collins, Audre Lorde, and Alice Walker. Relying primarily on a guiding principle of Black feminism, the idea that racism, sexism, and class oppression are inextricably linked (also known as intersectionality), we will discuss various topics such as Black women's relationships with Black men, motherhood, work inside and outside of the home, and religion and spirituality, among others. Meets the Critical Perspectives: Social Inequality requirement. Meets the Critical Learning: SHB requirement. Meets the Equity and Power: EPUS requirement.
Prerequisite: Feminist & Gender Studies 110, Feminist & Gender Studies 114, Feminist & Gender Studies 200, and junior or senior standing, or consent of instructor.
Degree requirement — Critical Learning: SHB, Critical Perspectives: S, Equity and Power: EPUS
1 unit
Previously Featured Offering
Delve into the critical tenets of Black feminist and womanist theories, especially the ways race, gender, class, and other social, cultural, and political markers are connected. Explore the theories concerning the ways Black communities throughout the African Diaspora are particularly oppressed systemically and systematically.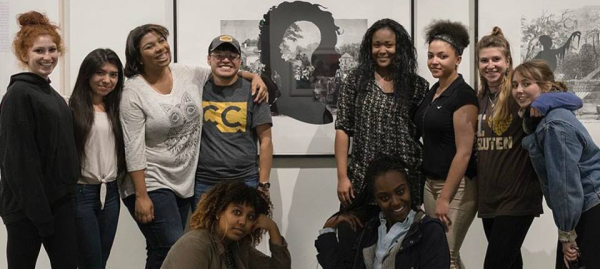 Offerings
| Term | Block | Title | Instructor | Location | Student Limit/Available | Updated |
| --- | --- | --- | --- | --- | --- | --- |
| Fall 2022 | Block 2 | Black Feminist Theory | Allison Monterrosa | Interdisciplinary House LowerClass | 25 / 12 | 05/29/2023 |