2023 Season
Intermezzo Concerts
The Art of PERSEVERANCE: Sounds of hope and restoration with Mark Fewer, violin; Phillip Ying, viola; David Ying, cello; Susan Grace, piano; Jennifer DeDominici, mezzo-soprano; and Jerilyn Jorgensen, violin
Wednesday, April 5, 2023 at 7:30 pm in Packard Hall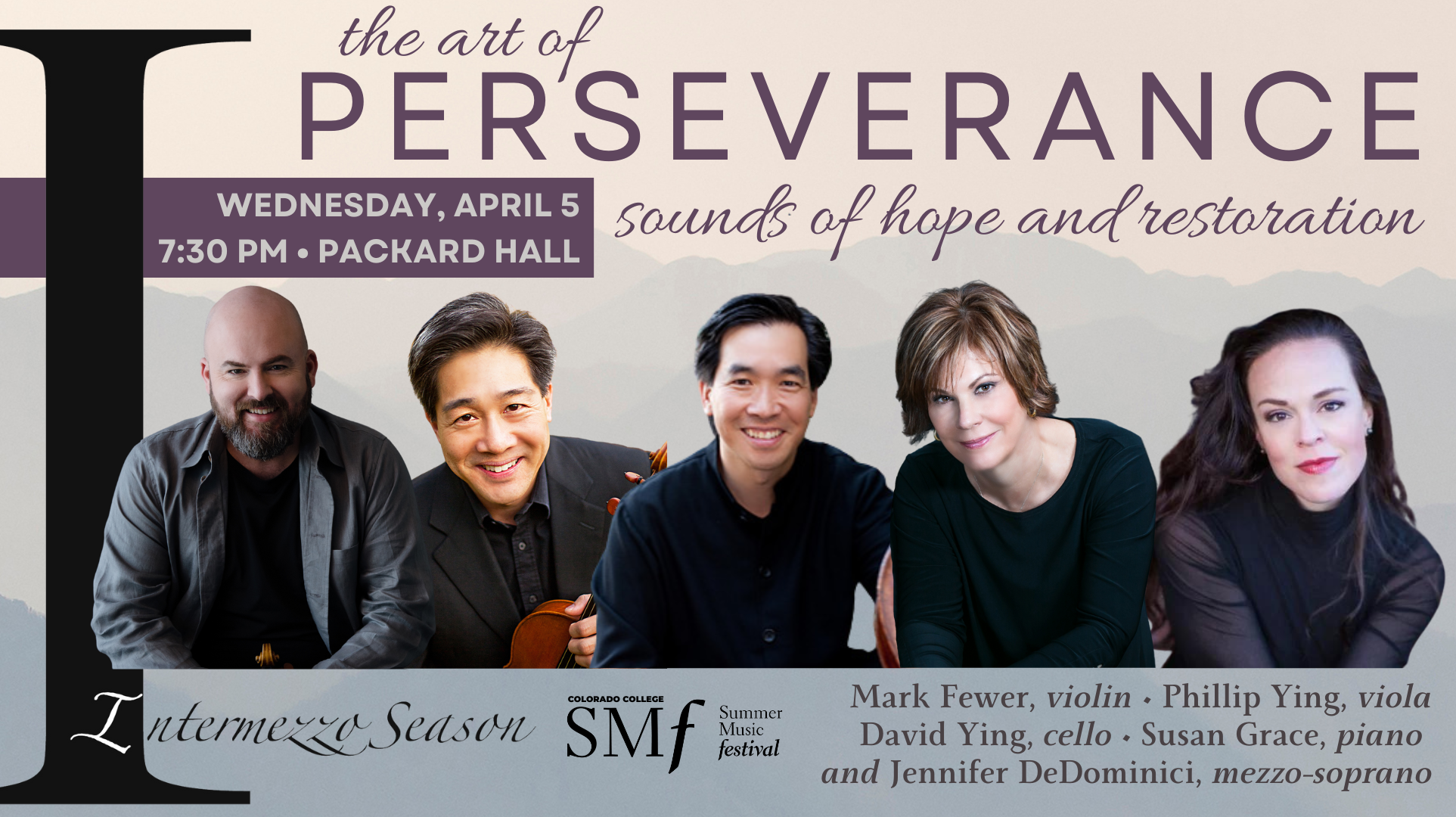 Free concert! Tickets required. Tickets now available online.
 Program: The Art of Perseverance: Sounds of hope and restoration
IMANI WINDS  Wind Quintet
Thursday, May 11, 2023 at 7:30 pm in Packard Hall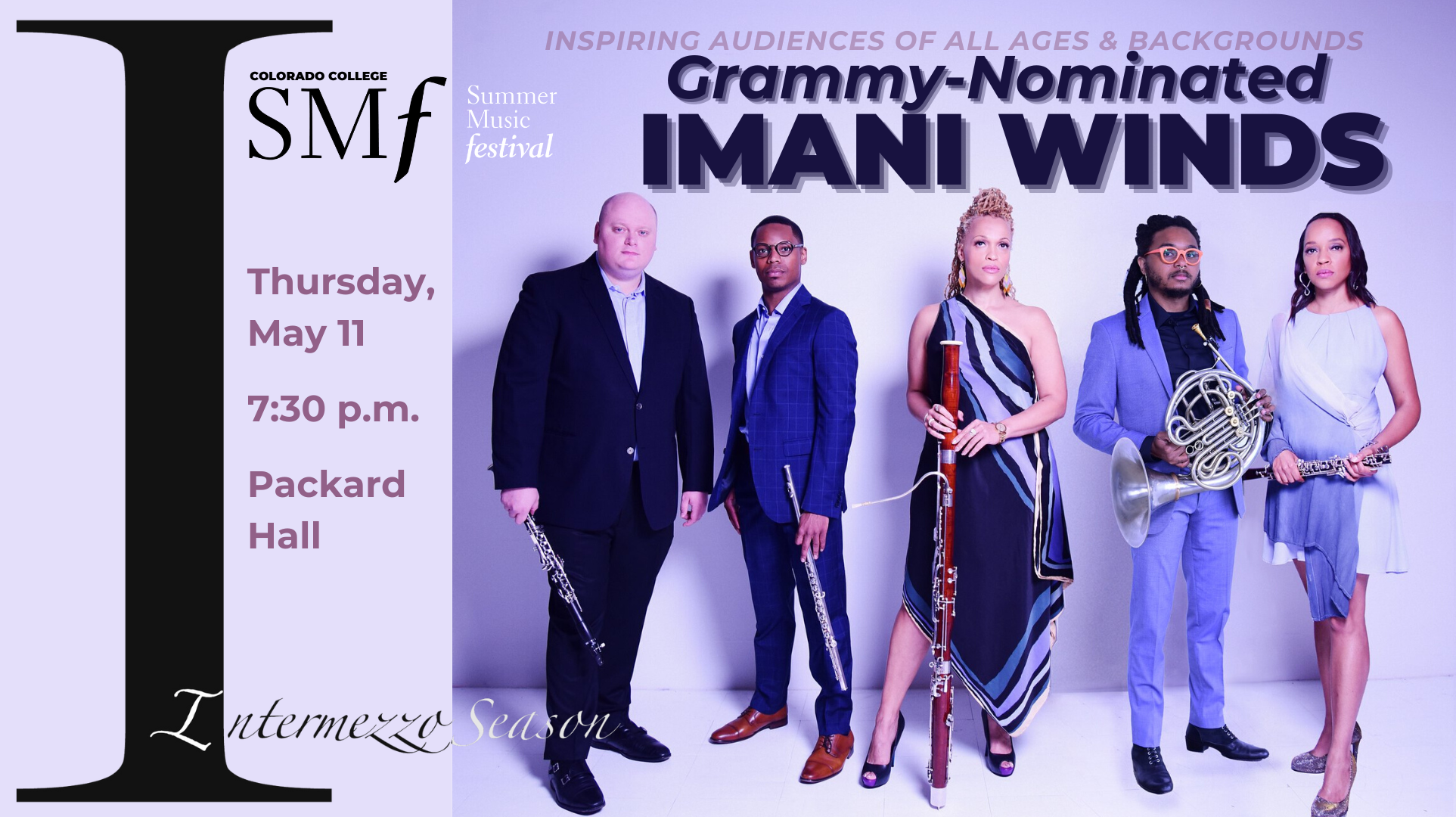 Tickets now available online: $30 General Public; $25 Donors; $5 Non-CC Students; Free for all CC ID Holders.
Program: De Memorias: A Latin Perspective
Colorado College Students in Perseverance, see more about them on our Facebook Page
2023 Summer Music Festival Concerts
Tickets for the 2023 season will go on sale to the general public on May 1st, 2023.
Donors to the festival will receive season ticket sale information by mail to purchase before May 1.
PROGRAMS for FESTIVAL ARTIST CONCERTS - all concerts at 7:30 pm in Packard Hall
PROGRAMS for FESTIVAL ORCHESTRA CONCERTS - all concerts at 7:30 pm in the Celeste Theatre, CAC
PROGRAMS for PRE-CONCERT RECITALS - all recitals at 6:15 pm in Packard Hall
CHILDREN'S ORCHESTRA CONCERT - Peter and the Wolf  
Thursday, June 15  *  9 am and 11 am  *  Celeste Theatre, Cornerstone Arts Center  
MUSIC AT MIDDAY - all concerts at 12:15 pm  * Packard Hall
Monday, June 12;   Wednesday, June 14;   Friday, June 16;   Monday, June 19;    Wednesday, June 21;   Thursday, June 22;   Friday, June 23