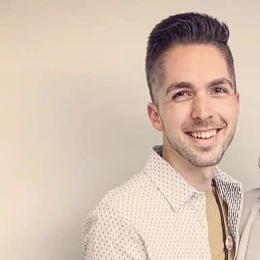 Feminist & Gender Studies is proud to announce that Spencer Spotts (Feminist & Gender Studies '17) recently accepted the Strategic Programs Manager for the Colorado Health Network in Denver.
"Since 1983, Colorado Health Network (CHN) has sought to innovatively, equitably meet the evolving needs of individuals in Colorado living with and at risk of acquiring HIV. Colorado Health Network is a statewide organization and currently serves over 5,250 individuals living with and at risk for HIV by providing a broad spectrum of holistic support services including medical and oral health care, testing and prevention services, case management, mental health, and substance abuse counseling, nutrition services, and financial assistance. Each service CHN provides is strategically designed to help empower people elimate barriers to trement and care, empower people to make healthy choices, increase their stability and live enhanced, healthier lives."
As Strategic Programs Manager, Spotts noted that they will with work closely with CHN's "Research and Strategy Officer on innovative initiatives focused on the organization's statewide needs, as well as finding new opportunities within the ever-changing landscape (and future) of HIV and sexual health services." More specifically, Spotts will be focused on "implementing and developing CHN's new PrEP Peer Educator Network, growing new youth-focused sexual health initiatives, working closely with the Diversity and Inclusion Committee on upcoming projects, leading some social media and marketing efforts, and other strategic initiatives as assigned."
Spotts previously worked for CHN over this past year as the HeyDenver Program Manager.