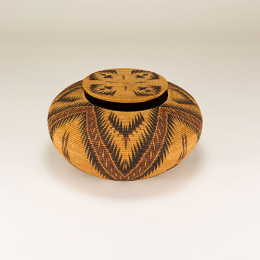 Did you know there are more than 20,000 objects in the Colorado Springs Fine Arts Center at Colorado College's permanent collection?
Yet, many of these art objects and artifacts are rarely seen.
Often people are unaware of the FAC's world-class collection of Native American, Hispanic and Spanish Colonial, and 20th-Century American Art. In addition to the highly regarded Southwest collection, the FAC has permanent collection objects by renowned names such as O'Keeffe, Diebenkorn, Kuhn, Sargent, and Chihuly.
That's all about to change with the FAC's new eMuseum online collections database. A recently awarded $243,000 federal grant from the Institute for Museum and Library Services (IMLS) is providing funding for a project that will bring the FAC's collection to new audiences for teaching, learning, research, preservation - and sheer enjoyment.
In December 2019, the FAC launched the eMuseum with an initial 50 art objects. From the FAC website, visitors are now able to search and explore selected pieces from the collections online from anywhere.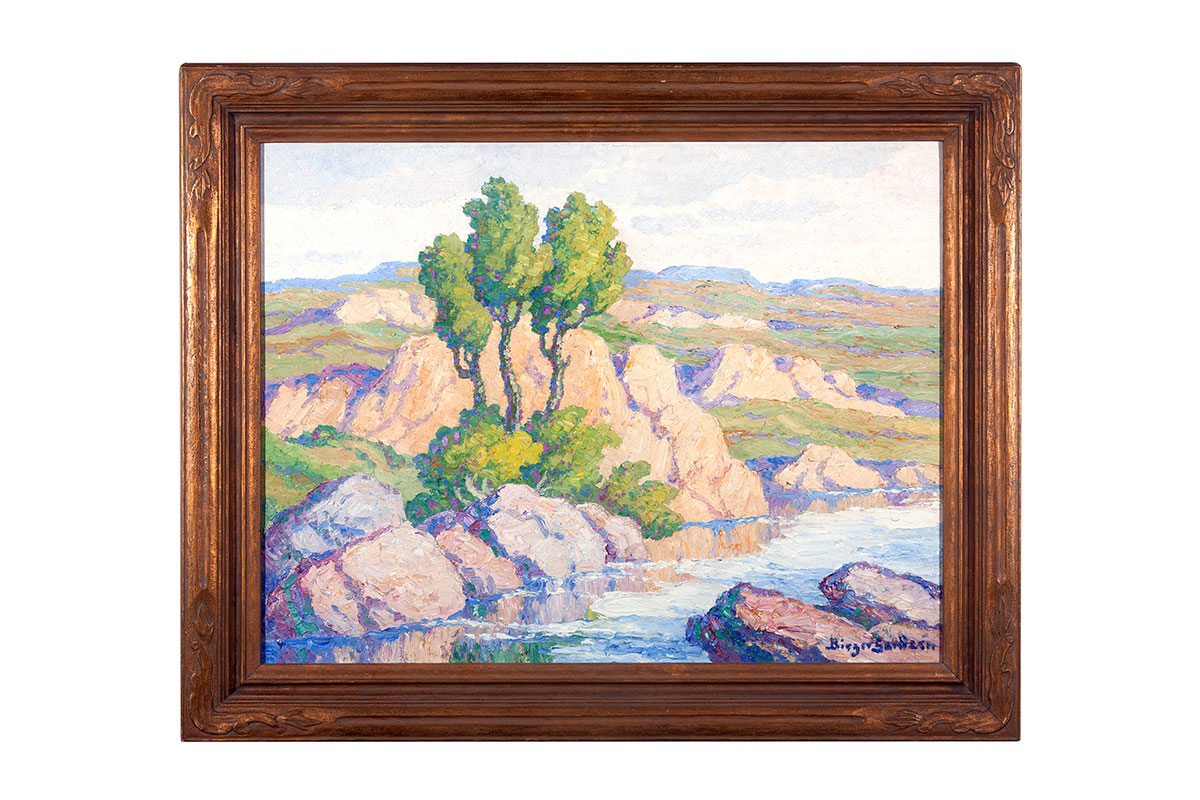 Birger Sandzén, Kansas Creek, Wild Horse Creek, Graham County, Kansas, Oil on board, 1944
"The first 50 objects were selected by the curatorial staff of the museum," says Associate Registrar Michael Lorusso. "Future artworks are being chosen based on the results of a community survey and research value."
Prior to the to the FAC's alliance with Colorado College, there was little contemporary research on the collections due to our lack of a digital presence limiting the possibilities. In an effort to increase this research potential, the FAC invited scholars and researchers for collection review sessions.
Debra K. Box (Ute), Parfleche, Rawhide and natural pigments, 1990
"During these visits, the scholars and the curatorial staff identified important objects with high research value, historical significance, and more," says Lorusso. "This has led to approximately 500 objects being professionally photographed so far, soon to be displayed in the eMuseum."
Lorusso adds, "In addition to our primary goal of increasing access, any research done by others will come back to us to be included in Colorado College's research library."
The IMLS grant will enable the FAC to hire a Digital Collection Assistant with the goal of having 3,000 objects online in the eMuseum at the end of three years. The DCA will establish best practices, develop standardized formats for documentation, and conduct additional research on the objects.
Through the IMLS grant, the FAC will make its collection available online to broad new audiences. As stewards of this important resource, we will preserve and share the collection and its historic and cultural data with viewers now and in the future.
Objects are part of the permanent collection at the Colorado Springs Fine Arts Center at Colorado College
Top Image: Lucy Telles (Miwok and Southern Miwok), Lidded basket, Willow, sedge grass, bracken fern root, split redbud shoots, 1930