CooXooEii Black '20 recently won the Rattle Chapbook Prize for his book, "The Morning You Saw a Train of Star Streaking Across the Sky."
Chapbooks are books of poems less than 40 pages, and the Rattle Chapbook Prize is very competitive. There were over 2,000 entries for the 2022 Rattle Chapbook Prize, and Black, along with two other people, was chosen.
Black was awarded $5,000 and his book was distributed to Rattle's 8,000 subscribers.
"I'm super thankful for the English and art professors at CC. It was in the creative writing classes there that I realized I wanted to pursue creative writing and get into the creative field in general. They were incredibly supportive, and without their knowledge and guidance, I wouldn't be pursuing a master's degree in fine arts, nor would I have been blessed with this chapbook. It's humbling to know that you have amazing people like that in your corner," says Black.
At CC, Black was on the creative writing track for English majors, where he specialized in poetry.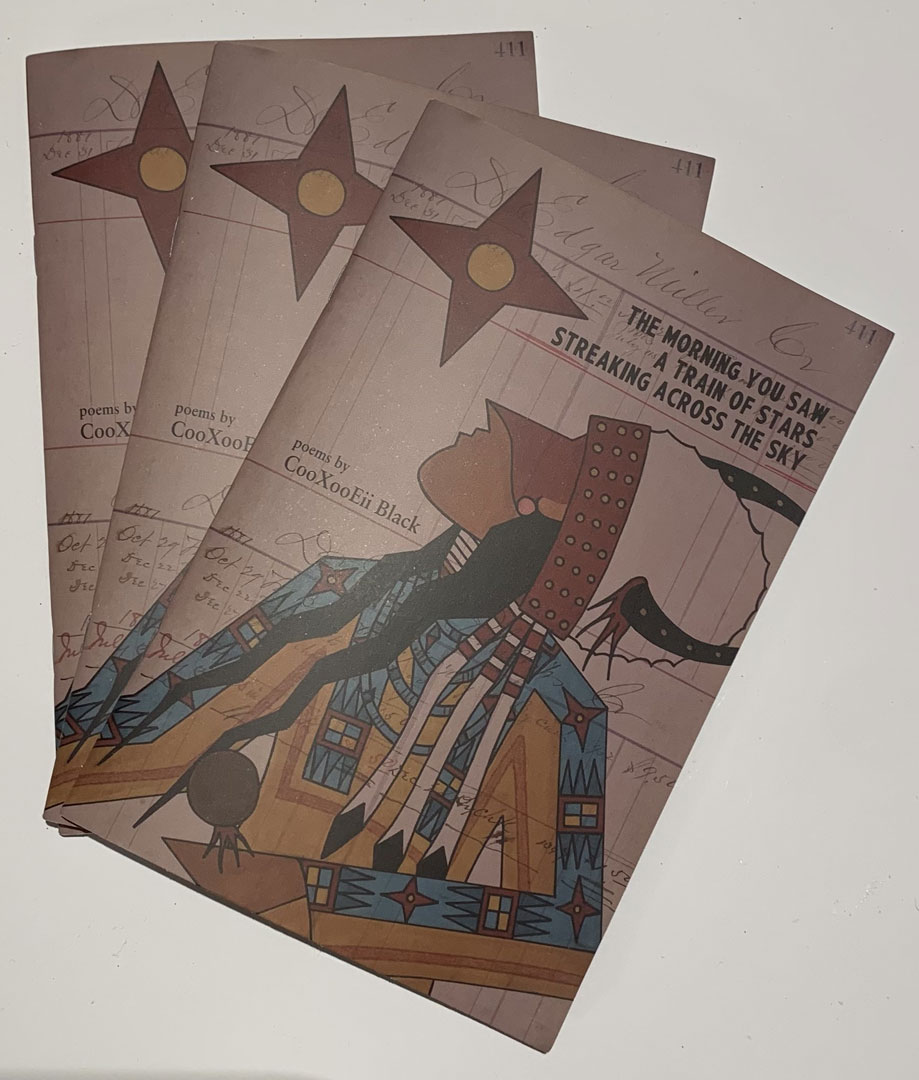 "It's rare for someone so young to win this prize, but when you read the book, you will understand why he did. Working with CooXooEii as a student was an absolute pleasure. He was curious, imaginative, willing to experiment, and a generous member of the class. At CC, his skill as a poet was matched by his skill on the court: he was a highly valued member of the CC basketball team," says Jane Hilberry, Professor of Creativity and Innovation, who taught Black in 2018 during his first college poetry writing class.
Black is now in his final semester at the University of Memphis, where he will graduate with his Master of Fine Arts in Creative Writing. He is currently working on his thesis, which is a book-length manuscript. After he graduates, he plans to apply to a few artist fellowships, where he will have time to continue working on the manuscript, with the hope of getting it published.
Black is the lead poetry editor for The Pinch Journal, a magazine published by students at the University of Memphis MFA Program and English Department. He was a First Peoples Fund Cultural Capital Fellow in 2020.