Roxaneh Khorsand
she/her/hers
Visiting Assistant Professor
Organismal Biology & Ecology
https://www.roxanehdoesscience.com
Contact Info
(719) 389-6190
Olin Hall #452
Research Interests
My research investigates the effects of climate warming on plant-pollinator interactions and plant reproductive success in the Alaskan Arctic. My students and I study various aspects of plant reproductive ecology in the tundra including life history and breeding systems, phenology, floral rewards, and pollination. Addressing these fundamental concepts allows me to test further questions such as: (1) How does disturbance affect plant-pollinator networks, and what are the implications for plant diversity and ecosystem resilience? (2) Do we see evidence for trophic mismatch between plants and their pollinators in a warming climate? Although my research currently takes place in the Arctic, I was trained as a tropical plant ecologist, working in the Brazilian Amazon and south Florida pine rocklands. I also have research experience in the Colorado Rockies.
Activities & Interests
Dancing, hiking, tele skiing
Publications
Khorsand, R., Sancier-Barbosa, F., May, J.F., Høye, T.T, and Oberbauer, S.F. In review. The effects of experimental warming on plant-pollinator interactions and floral rewards in the Low Arctic. Arctic Science.
Khorsand, R. and Awolaja, F. 2020. Pollination and breeding system of Thermopsis divaricarpa (Fabaceae: Papilionoideae) in the southern Rockies. Western North American Naturalist.
Koptur, S. and Khorsand, R. 2018. Pollination ecology of three sympatric palms of southern Florida pine rocklands. Natural Areas Journal 38: 15-25.
Khorsand Rosa, R., Oberbauer, S.F., Starr, G. Parker LaPuma, I., Pop, E., Ahlquist, L., and Baldwin, T. 2015. Plant phenological responses to a long-term experimental extension of growing season and soil warming in tussock tundra of Alaska. Global Change Biology 21: 4520-4532.
Khorsand Rosa, R., Imbrozio Barbosa, R., and Koptur, S. 2014. Which factors explain reproductive output of Mauritia flexuosa (Arecaceae) in forest and savanna habitats of northern Amazonia? International Journal of Plant Sciences 175(3):307-318.
Khorsand Rosa, R. 2014. A review of the pollination biology of Mauritia flexuosa. Palms 58(2): 77-82.
Khorsand Rosa, R. and Koptur, S. 2013. New findings on the pollination biology of Mauritia flexuosa (Arecaceae) in Roraima, Brazil: linking dioecy, wind, and habitat. American Journal of Botany 100(3): 613-621.
Khorsand Rosa, R., Imbrozio Barbosa, R., and Koptur, S. 2013. How do habitat and climate variation affect phenology of the Amazonian palm, Mauritia flexuosa? Journal of Tropical Ecology 29(3): 255-259.
Khorsand Rosa, R. 2011. Bees collect resin from Mauritia flexuosa in Roraima, Brazil. Palms 55(4): 200-203.
Khorsand Rosa, R. and Koptur, S. 2009. Preliminary observations and analyses of pollination in Coccothrinax argentata: do insects play a role? Palms 3(2): 75-83.
Regular Classes
BE105 - Biology of Plants
BE208 - Ecology
BE308 - Advanced Ecology
BE309/409 - Independent Research Blocks
BE440 - Advanced Ecology and Experimental Design
Feature Articles
Students Conduct Plant-Pollinator Research in Alaska
NSF Grant Sends Professor, 2 Students to Alaskan Arctic
Breaking New Ground: Professor Adapts to Teaching Biology of Plants During the Pandemic
Research Photos
Zach Ginn '23 and Caroline Brose '22 study flowering phenology within an open top chamber (OTC) in the Arctic. OTCs warm plots passively to allow researchers to quantify responses of plants to warmer temperatures (summer 2022)
Luca Keon '25 examines floral morphology in 
Bistorta officinalis
 while trying to fight off the mosquitoes (summer 2022).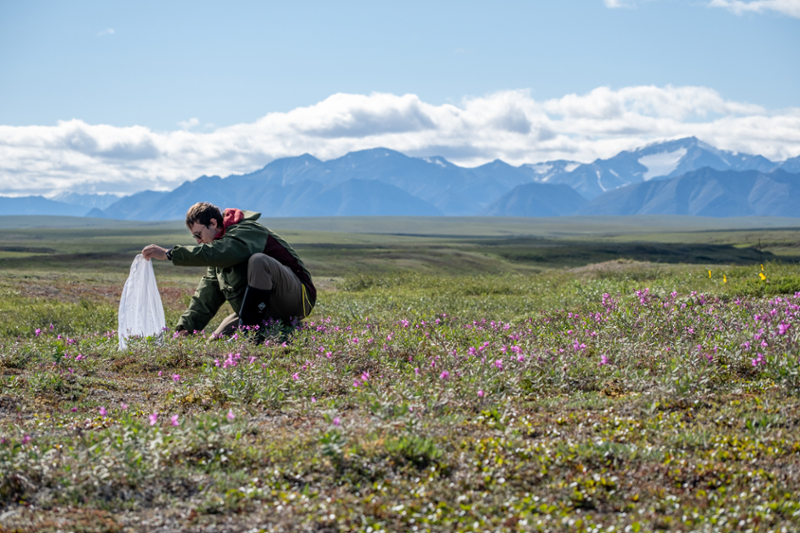 Zach Ginn collects insects to better understand the pollinator network on the North Slope of Alaska (summer 2022).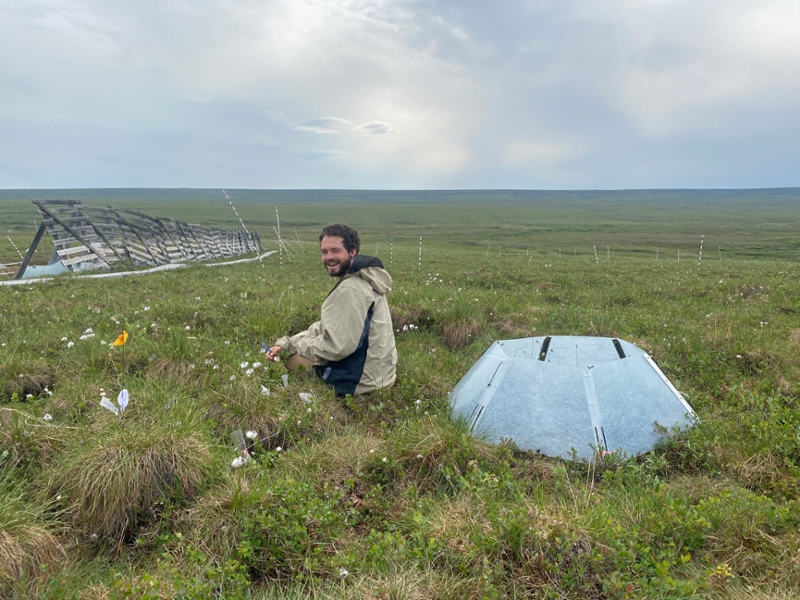 Alex Jennings '22 sets up pollen limitation experiments in the moist acidic tundra (summer 2021).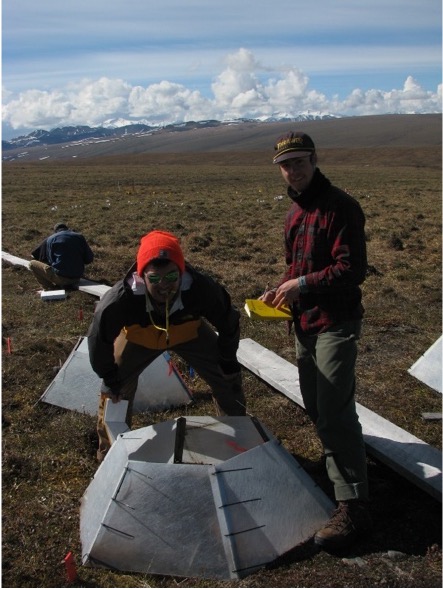 John Feigelson '19 and Hayes Henderson '20 counting floral density in an open-top chamber in the Arctic, Summer 2019.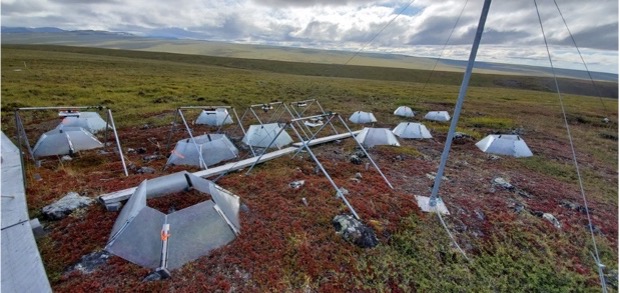 Time-lapse cameras were used to document phenology and floral visitors in the plots during Summer 2020 when in-person research was not feasible.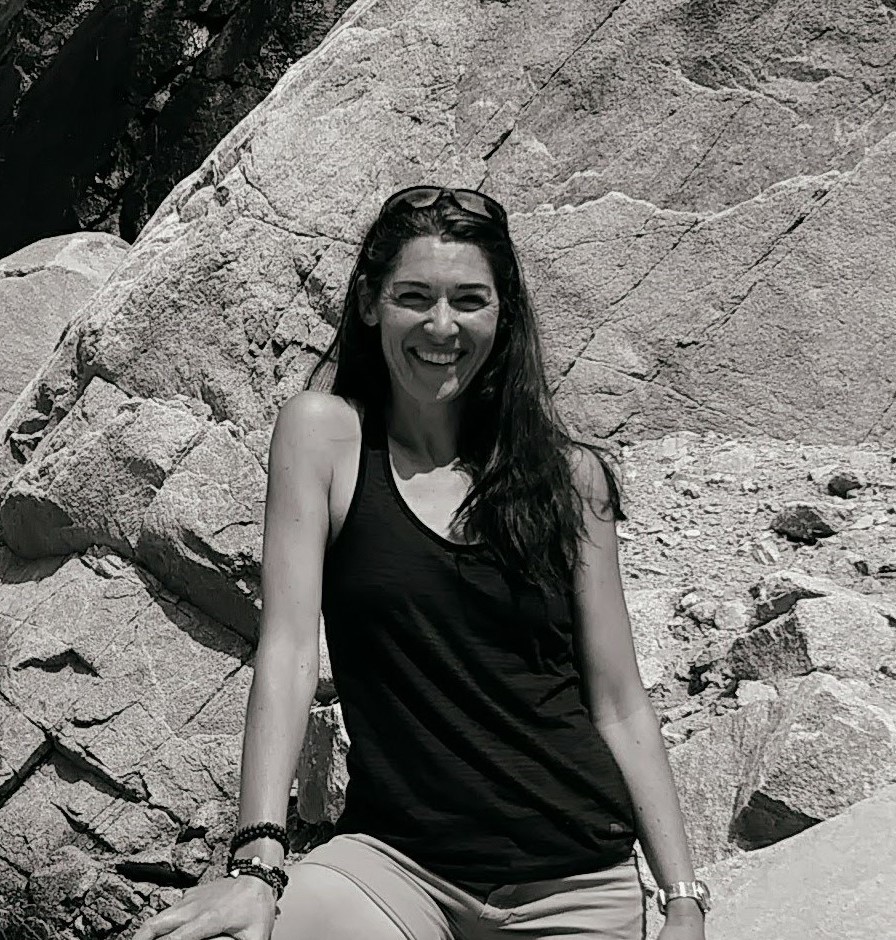 Education
Ph.D. Biology, Florida International University, 2013
B.S. Biology, University of Colorado, Boulder, 2003
B.A. Spanish Literature, University of Colorado, Boulder, 2003
View CV