Women and Goddesses in Hinduism
An examination of gender and power in Hindu traditions, through an in-depth study of divine figures or historical women identified with goddesses, such as Sītā, Rādhā, and Kālī, or medieval saints and contemporary global gurus. May meet either the Critical Perspectives: Global Cultures or Social Inequality requirement. Meets the Critical Learning: AIM requirement. Meets the Equity and Power: EPG requirement.
Degree requirement — Critical Learning: AIM, Equity and Power: EPG
1 unit — Coleman
Previously Featured Offering
A study of women and goddesses in Hinduism focused on Sītā. After identifying how and why Sītā is idealized, we consider critiques of gender ideology, reflecting on women's internalization of and resistance to Sītā. Students also participate in the tradition of the Rāmāyaṇa by composing their own re-tellings of select episodes.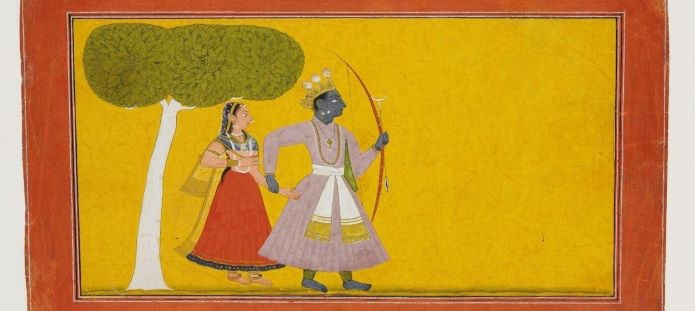 Offerings
| Term | Block | Title | Instructor | Location | Student Limit/Available | Updated |
| --- | --- | --- | --- | --- | --- | --- |
| Spring 2023 | Block 7 | Women and Goddesses in Hinduism | Tracy Coleman | Armstrong Hall 230 | 12 / 0 | 03/26/2023 |
| Spring 2024 | Block 6 | Women and Goddesses in Hinduism | Tracy Coleman | TBA | 25 / 25 | 03/26/2023 |