Women & Madness
What does it mean to be 'mad'? Is madness in the eyes of the beholder? This course examines the concept of madness as it has been applied to women from historical, psychological, social and feminist perspectives. Our goal will be to critically examine the diagnostic criteria used by the psychiatric community and popular culture to define deviance. Using case material we will investigate the 'logic' of madness, asking to what extent madness might be a reasonable response to unreasonable conditions? The course will include a careful consideration of the rising use of psychopharmacology, particularly in the treatment of depression in women. Meets the Critical Perspectives: Social Inequality requirement.
Degree requirement — Critical Perspectives: S
1 unit — Waters
Previously Featured Offering
What does it mean to be "mad"?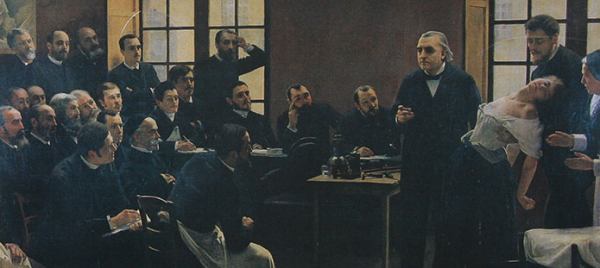 This course will examine the concept of madness as it has been applied to women. We will examine psychiatric illnesses from historical, psychological, social and feminist perspectives. The goal of the course is to evaluate the criteria used to define deviance. Through a detailed exploration of the construction of diagnostic criteria used by the American Psychiatric Association, to the portrayal of women's madness in popular culture, we will attempt to separate deviance from defiance. Examination of case material will allow us to investigate the logic of madness asking to what extent might madness be a reasonable response to unreasonable conditions? Is madness in the eye of the beholder? Gender differences in the treatment of psychological distress will be explored. The course will include careful consideration of the historical and modern uses of pharmacotherapy, particularly in the treatment of depression and other "female complaints."
Offerings
| Term | Block | Title | Instructor | Location | Student Limit/Available | Updated |
| --- | --- | --- | --- | --- | --- | --- |
| Fall 2022 | Block 3 | Women & Madness | Tricia Waters | Tutt Science Building 324 | 25 / 4 | 06/07/2023 |
| Fall 2023 | Block 2 | Women & Madness | Tricia Waters | TBA | 25 / 15 | 06/07/2023 |