Oceanography
Basic principles of physical and chemical oceanography. Meets the Critical Perspectives: Scientific Investigation of the Natural World requirement. Meets the Critical Learning: SA requirement. (Not offered 2021-22).
Degree requirement — Critical Learning: SA, Critical Perspectives: I
1 unit
Featured Offering
This course will cover the physical, chemical, biological and geological aspects of the marine environment. This is therefore an interdisciplinary approach to the study of oceans and coastlines. The emphasis is on understanding the processes involved and the links between these various topics.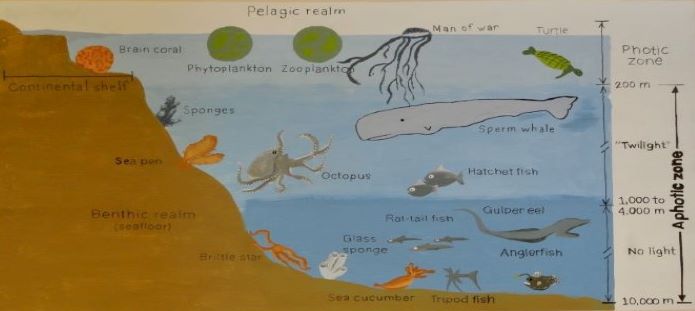 Offerings
| Term | Block | Title | Instructor | Location | Student Limit/Available | Updated |
| --- | --- | --- | --- | --- | --- | --- |
| Spring 2021 | Block 5 | Oceanography | Paul Myrow | Palmer Hall 19 | 25 / 5 | 11/28/2021 |