Issues in 19th-Century Literature
Selected fiction, poetry, and non-fiction prose which looks at a problem or theme in 19th-century British and/or American literature such as narratives of identity, archetypes of city and nature, the politics of genre, comparisons of British and American culture, and the nature of literary periods themselves. (Not offered 2023-24).
Prerequisite: English 221 or 250 or consent of instructor.
.5 to 2 units
Previously Featured Offering
This course will examine two pivotal nineteenth-century Gothic novels, Mary Shelley's masterpiece, Frankenstein (1818) and Victor Hugo's magisterial Notre-Dame de Paris (1831), as historical, cultural, and literary phenomena through a range of generic iterations over two centuries.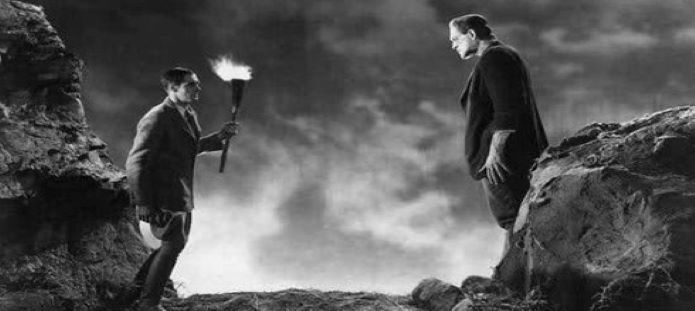 We will examine the political and social contexts of Shelley's and Hugo's works with regard to scientific exploration, race, monstrosity, architecture, religion, disability, radicalism, feminism, etc. We will explore the ways in which these novels have been reimagined through media such as theatre, cinema, and digital media.
Offerings
| Term | Block | Title | Instructor | Location | Student Limit/Available | Updated |
| --- | --- | --- | --- | --- | --- | --- |
| Spring 2021 | Block 5 | Issues in 19th-Century Literature: Frankenstein and the Hunchback of Notre Dame Topic Details | Jared Richman, Alistaire Tallent | TBA | 32 / 8 | 06/07/2023 |