Elementary Chinese
Introduction to Mandarin Chinese; emphasis on basic grammar, speaking, and listening comprehension, as well as mastery of some 500 characters for reading and writing. Language laboratory required. Meets the Language Requirement requirement.
Degree requirement — Language Requirement
2 units — Jiang
Previously Featured Offering
A double block immersion into the Chinese language and culture.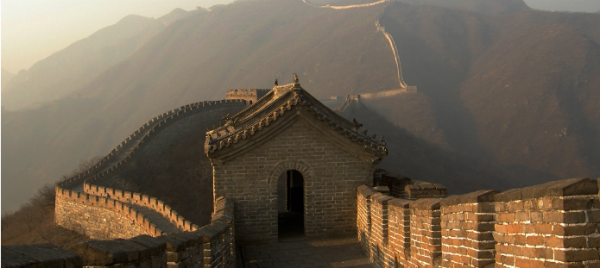 Designed to be practical and performance-based in nature, Elementary Chinese will skill students to the level of holding face to face conversations at a basic level in the language. Students will be able to read nearly 500 Chinese terms, including the most important signs and information needed to satisfy daily needs and develop friendships in Chinese. By the end of the two blocks, students will be able to write approximately 300 to 400 individual Chinese Characters and understand hold basic comprehension in both speaking and listening. Further, students will be immersed in Chinese culture as they discuss the Chinese zodiac, Chinese New Year, social visits in China, the typical environment in which Chinese children are raised, Chinese views of Americans and overseas Chinese, gift-giving in China, and much more. Perhaps most importantly, at the end of the course, students will have an increased appreciation of the Chinese language and culture.
Offerings
| Term | Block | Title | Instructor | Location | Student Limit/Available | Updated |
| --- | --- | --- | --- | --- | --- | --- |
| Fall 2022 | Block 3 | Elementary Chinese | Hong Jiang | Armstrong Hall 307 | 18 / 14 | 06/04/2023 |
| Spring 2023 | Block 5 | Elementary Chinese | Zoe Wang | Armstrong Hall 307 | 18 / 6 | 06/04/2023 |
| Spring 2023 | Block 7 | Elementary Chinese | Yung-hui Chou | Taught Abroad 001 | 18 / 5 | 06/04/2023 |
| Fall 2023 | Block 3 | Elementary Chinese | Hong Jiang | Armstrong Hall 307 | 18 / 16 | 06/04/2023 |
| Spring 2024 | Block 7 | Elementary Chinese | Hong Jiang | TBA | 18 / 18 | 06/04/2023 |