Classes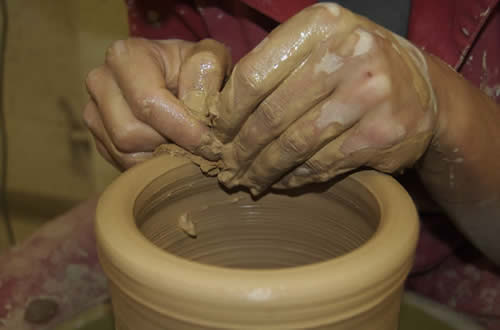 The Arts and Crafts Program is devoted to the idea that creativity, imaginative thinking, and personal expression are vitally important in the lives of all people. We provide opportunities for students to explore their creative skills and practice problem solving outside a graded environment.
All regular classes and open studio opportunities are $20.00 for students, $85.00 for Faculty, Staff. The student fee may be paid with CASH, CHECK, Charge card, or CHARGED TO YOUR GOLD CARD OR STUDENT ACCOUNT. Payment is at the time of registration, taken by the Worner Staff. Please register at the Worner Desk in Worner Campus Center, beginning at 8:00 AM on the Monday of the week preceeding the Block.
Block I, 2014-15
Arts and Crafts Classes Block I
Beginning Wheel Throwing

Beginning Wheel Throwing
Open Studio Clay per Block
Stained Glass
Beginning Jewelry
Beading and Chain Mail
Open Studio Metals per Block
Fiber Arts classes (including weaving) will resume Block II.
Registration for Block I classes will begin upon arrival for the new academic year. All Arts and Crafts classes meet on the Lower Level of Worner Center in the Arts and Crafts Studios, with Bookmaking meeting at THE PRESS.