| | |
| --- | --- |
| | On the Bookshelf |
| | By Leslie Weddell |

Wagner's Themes: A Study in Musical Expression
by F.E. Kirby '50
Kirby seeks to provide an historical explanation of the expressive power of Richard Wagner's music. He offers an exploration of the expressions of music using Wagner's recurring themes and leitmotifs — short, representative phrases that recur with a character, situation, or emotion in an opera — and discusses the problem of meaning in music by looking at the dominant theme or underlying pattern. ISBN: 0-89990-118-2. Published by Harmonie Park Press, 2004.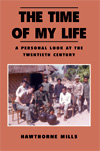 The Time of My Life: A Personal Look at the Twentieth Century
by Hawk Mills '50
The author, who spent most of his life as a U.S. foreign service officer and international peacekeeping official, looks back at 75 years in the context of his own life and career, recording his impressions of the era's key political and security conflicts and his personal role in many of them, including Vietnam, Iran, Afghanistan, and Israel. His observations include those of the international scene from the start of the Cold War to the collapse of the Soviet Union and the end of a politically bipolar world. ISBN: 1-4134-5758-4. Published by Xlibris, 2004.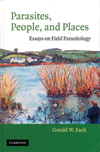 Parasites, People, and Places: Essays on Field Parasitology
by Gerald W. Esch '58
Esch, one of the world's leading ecological parasitologists, discusses field parasitology in a series of essays focusing on the significance of this specialization and its contribution to the field, as well as on participants and the sites at which the work took place. Together, the essays chronicle the development of a field of scientific endeavor spanning a 50-year period. ISBN: 0-521-81549-5. Published by Cambridge University Press, 2004.
Keeper of the Keys: A Warden's Notebook and Slaughter in Cell House 3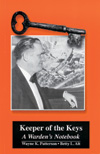 by Wayne K. Patterson and Betty L. Alt '60
Patterson, who served as warden in the original penal institutions in Buena Vista and Cañon City, Colorado, worked with Alt to turn his notebook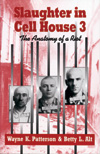 of memorable phrases and anecdotes into "Keeper of the Keys," a memoir of prison life in the tumultuous 1960s and 70s with many historical photographs. "Cell House 3" is the true story of a prison riot in October 1929 at the Colorado State Penitentiary which resulted in the death of 13 and the wounding of 10 — the deadliest prison uprising in the U.S. until New York's 1971 Attica riot. The book includes 30 photographs, many of which were released to the public for the first time here. "Keeper of the Keys" ISBN: 0-9715847-5-3. Published by My Friend, The Printer, 2003. "Slaughter in Cell House 3" ISBN: 0-9649615-1-2. Published by vanderGeest Publishing and Distribution, 1997.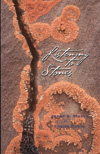 Listening to Stones
by Janet S. Meury '70 and Sheila Ruble '66
This collection of poems brings together the voices of two parallel yet dissimilar poets. One sleeps with cats, the other with dogs. One is married, one is not. Both are mothers. One lives in the country, the other in town, but they both have experienced loss and share a love for and understanding of the natural world. The voices of the poets complement each other, yet provide the reader with a diversity of tone. ISBN: 1-932636-10-2. Published by Pronghorn Press, 2004.



Veterans' Day
by Christopher C. Gibbs '67
The third in the Highland County series featuring World War I veteran James Buckner, this murder mystery takes place in 1922 in Corinth, Mo. An old friend from Buckner's cavalry days resurfaces, claiming he's headed for South America, but soon winds up dead. Buckner, convinced the Corinth police chief is behind the killing, takes on the police chief and his allies. ISBN: 0-595-66694-9. Published by iUniverse, 2004.



Tideland Treasure
by Todd Ballantine '68
The hand-lettered entries and pen-and-ink drawings belie the vast amount of information in this book. A primer on all things relating to the shore between Ocean City, N.J., and Cape Canaveral, Fla., this guide features easy-to- understand text that, in addition to containing a wealth of marine knowledge, is part biology lesson, part ecological meditation. The drawings illustrate everything from tidal currents to sand dune insects. ISBN: 0-87249-795-X. Published by University of South Carolina Press, 1991.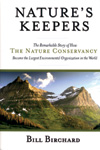 Nature's Keepers: The Remarkable Story of How the Nature Conservancy Became the Largest Environmental Organization in the World
by Bill Birchard '76
This portrait of the Nature Conservancy, the organization that preserves genetic material and uniquely functioning ecological systems, emphasizes the inner workings of the organization, focusing on nine personalities within its ranks. Birchard outlines the history of the group from its birth pangs in 1950 to the 2003 natural-gas scandal. Birchard reports that with more than $3.7 billion in assets and annual revenue of $800 million, the Nature Conservancy has generated staggering growth that would be the envy of any business. ISBN: 0-7879-7158-8. Published by Jossey-Bass, 2005.

Zinn & the Art of Mountain Bike Maintenance
by Lennard Zinn '80
Like "Zen and the Art of Motorcycle Maintenance," Zinn's book seeks to bridge the dichotomy between the classical and romantic views of the world — or at least of the bike trail. Mountain bike riding is romantic; mountain bike mechanics are classical, and the author has written this book for mountain bike owners who do not think they are capable of bike maintenance. More than 360 illustrations help even the most romantic of riders grasp the classical art of bike repair. ISBN: 1-931382-59-X. Published by VeloPress, 2005.

Freshwater Fishes of Mexico
by Robert Rush Miller, W.L. Minckley, and Steven Mark Norris '82
Although Mexico is one-fifth the size of the continental United States, it has nearly two-thirds as many freshwater fish as the U.S. and Canada combined. Norris spent nine years on this encyclopedic project, collaborating with Miller, the late world-renowned ichthyologist who began his field research more than 50 years ago, and his doctoral advisor, Minckley, who passed away in 2001. The book provides keys to more than 500 species and includes detailed distribution maps and illustrations. ISBN: 0-226-52604-6. Published by University of Chicago Press, 2005.
Healing Yoga for People Living with Cancer
by Lisa Holtby '87
Yoga therapy is an emerging field, and this book, designed specifically for people with all types and stages of cancer, focuses on safe and effective ways to rebuild strength, stamina, and flexibility during and following cancer treatments. The author, an affiliated Anusara Yoga teacher, includes ways to modify or intensify exercises. Extremely helpful black and white photographs accompany every sequence. ISBN: 1-58979-105-3. Published by Taylor Trade Publishing, 2004.

The Straight Girl's Guide to Sleeping with Chicks
by Jen Sincero '87
No, this isn't a cutesy guide detailing how coeds can best get along with their new college roommates. This verbally and pictorially graphic book is just what its title says: A guide for straight women who want to experiment sexually with other women. ISBN: 0-7432-5853-3. Published by Simon & Schuster, 2005.



Making Parks Work: Strategies for Preserving Tropical Nature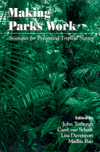 edited by John Terborgh, Carel van Schaik, Lisa Davenport '90, and Madhu Rao
Most scientists and researchers working in tropical areas are convinced that parks and protected areas are the only hope for saving land and biodiversity in those regions. The book focuses on the "good news" — success stories from the front lines and the lessons they teach — and gathers experiences and information from 30 leading conservationists into a guidebook of principles for effective management of protected areas. ISBN: 1-55963-905-9. Published by Island Press, 2002. Davenport also has a photograph published in "Alto Purus: Bioversaidad, Conservacion y Manejo." ISBN: 9972-40-288-6. Published by Impresso Grafica S.A. of Lima, Peru.

Ice & Mixed Climbing: Modern Technique
by Will Gadd '90, photographs by Roger Chayer
With more than 1.1 million ice climbers in the United States alone, this book is certain to find an audience. Gadd, winner of every major ice competition in the world in 1998 and 1999, as well as the 2000 Ice World Cup, discusses the techniques he uses as well as how to "read" ice and select a climbing line. Much of the advice he imparts in his annual clinics is included in the book. ISBN: 0-89886-769-X. Published by The Mountaineers Books, 2003.
Sounding the Call: Alumni CDs
by Anne Christensen
This issue of the Bulletin premieres the addition of musical recordings to On the Bookshelf. We're starting with two recent alumni CDs by Abby Washburn '99 and Alex Smith '04. Read about their CDs here.
If you'd like your CD (published with an ISBN, in the last three years) to be included in a future Bookshelf, please send it to CDs/Bulletin, Communications, Colorado College, 14 E. Cache La Poudre, Colorado Springs, CO 80903-3294. We expect to feature one to four CDs in each printed magazine, with additional CDs in the online version.

Song of the Traveling Daughter
by Abby Washburn '99
In 1996, first-year student Washburn went to China on a CC-sponsored trip, where she fell in love with the culture. After graduation, she lived in Chengdu and, with her Appalachian bluegrass band, toured China playing gigs in colleges and bars. The experience inspired her to develop an interest in American traditional music; Washburn came back to the U.S. to study the banjo. The eventual result: this album, recently featured on National Public Radio's Morning Edition. Nettwerk. ISBN: 0 6700 30423 2 1.

Perspective
by Alex Smith '04
Recorded while he was still a student at CC, "Perspective" is Smith's exploration of self through song-writing, guitar, and piano work. Self-produced, on sale through the CC Bookstore and iTunes. An MP3 of "Dream" is available here for a limited time. ISBN: 8 29757 33762 3.
Order these books and CDs through www.ColoradoCollege.edu/Bookstore. Alumni who have written or edited books, or recorded musical CDs, are invited to send notification to lellis@ColoradoCollege.edu and Bookstore@ColoradoCollege.edu.
Help CC students find opportunity on the front lines of a changing world.
Support public interest fellowships at publicinterest@ColoradoCollege.edu