NSO Schedule
The NSO schedule takes inspiration from the Block Plan and will give you a taste of a "typical" class day; required sessions are offered each morning and the rest of the day is open for you to get connected to campus resources and peers, relax in your room, walk around campus, and explore Colorado Springs. 
Participation in NSO is a requirement of matriculation for all new and incoming Colorado College students, including those who participate in other early arrival programs.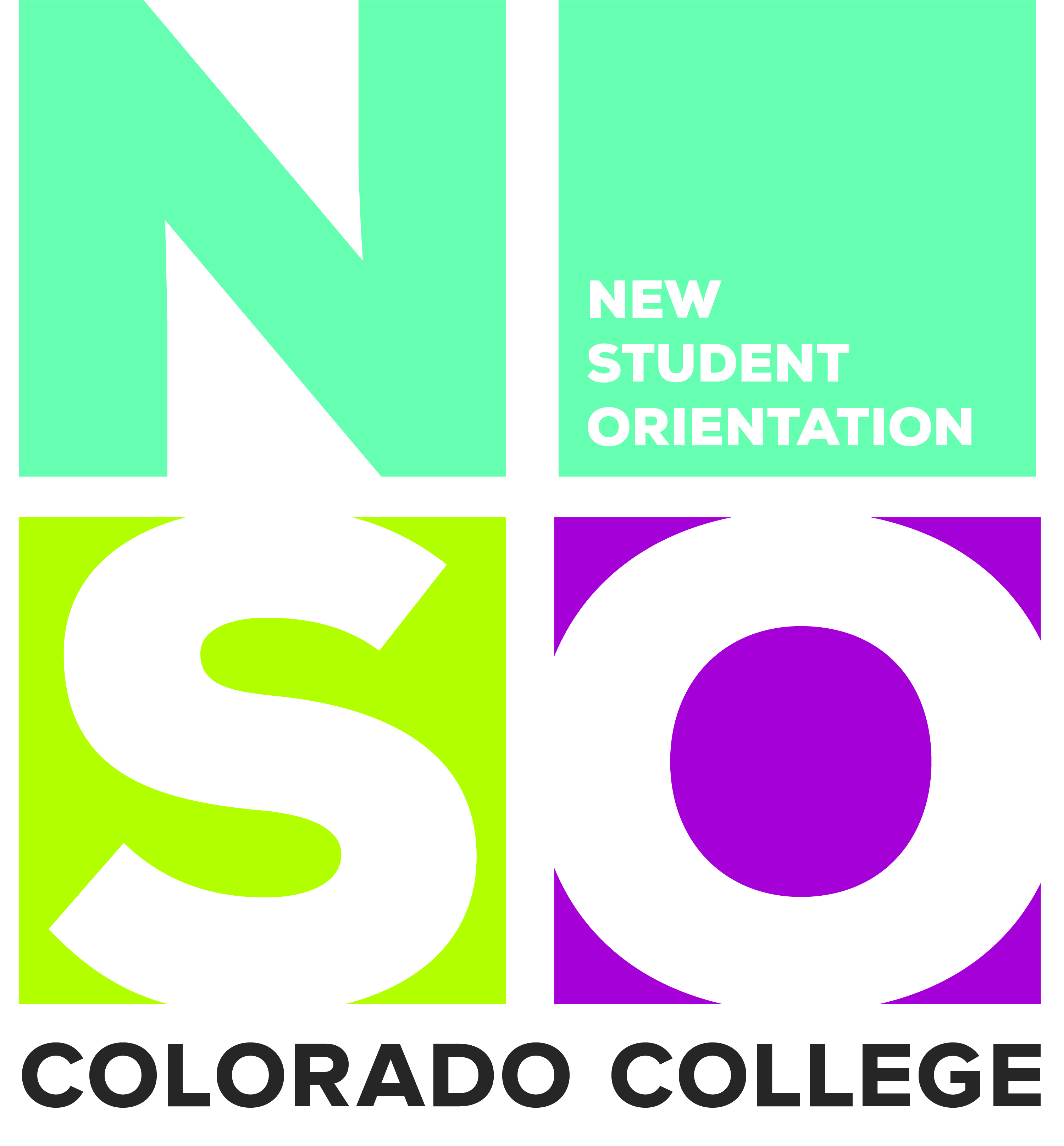 Schedule Key:
(Required Session)*: participation in NSO is a requirement of matriculation to Colorado College. Sessions marked with an (Required Session)* make up the required program components. Upon completion of these sessions, all students will complete an attendance quiz or in-person attendance will be taken.
All New Students: includes first-years, transfers, and exchange students. Unless otherwise indicated, all new students are expected to attend required sessions and require components. When programs or events are for specific sub-populations, that will be indicated in both the title of the event and the event description. 
Optional: You have the option to participate in these sessions. All evening social events are optional. 
We are in the process of making changes to our orientation program and schedule format. 
In the meantime, here is a high level overview of the typical daily NSO schedule and tentative 2023 dates to give you an idea of what to expect.
More information will be finalized and communicated with students committed to attending CC later in the spring.  
Day 1 (Monday, Aug. 21) - Move-in Day & NSO Kick-Off
8 - 11 am, NSO Check-In & Residence Hall Move-In
11 am - 1 pm, Lunch
1:30 pm, President's Welcome
2 - 5 pm, Family Orientation Programming & Required Student Sessions
5 - 8 pm, Dinner Break & Errand Time
7 - 9 pm, Sweet Sendoffs/Family Goodbyes
9 pm, Residence Hall Meeting & Evening Social 
Days 2 (Tuesday, Aug. 22) - 4 (Thursday, Aug. 23), Required & Conference Sessions
9 am - 12 pm, Required Content Sessions 
1 - 5 pm, Conference Breakout Sessions
7 - 8:30 pm, Priddy Group Meetings
8:30 - 10:30 pm, Social Events 
Days 5 (Friday, Aug. 24) & 6 (Saturday, Aug. 25), Priddy Experience 
Explore Colorado Springs and the local area, do community service, and connect with the peers
Monday, August 28 - First day of Classes