NSO Schedule
The NSO schedule takes inspiration from the Block Plan and will give you a taste of a "typical" class day; required sessions are offered each morning and the rest of the day is open for you to get connected to campus resources and peers, relax in your room, or walk around campus. 
Participation in NSO is a requirement of matriculation for all new and incoming Colorado College students, including those who participate in other early arrival programs.
COVID-19 Testing: In order to reduce the spread of COVID, the Centers for Disease Control (CDC) recommends testing before and after travel. Therefore, we encourage you, and anyone coming to CC with you, to test at home prior to coming to campus. Free tests are available through most local health departments, or through COVIDtests.gov; you can also buy tests in pharmacies and retail stores throughout the US. 
Should a student test positive before coming to campus, they should isolate in place (stay home/not come to campus) and complete NSO remotely; please email covidisolation@coloradocollege.edu for more information about remote participation and to be connected with campus resources for next steps.   

Regardless of whether or not you test before coming to campus, all students will be given a test kit at check-in and asked to complete that COVID test on the day of arrival to campus. Students and their guests should wear masks when in indoor spaces until the student has completed their arrival test and received a negative test result. Students who test positive should remain masked in their room, reviewing the Isolation Instructions provided to them during NSO check-in, and email covidisolation@coloradocollege.edu for additional information about isolation protocol.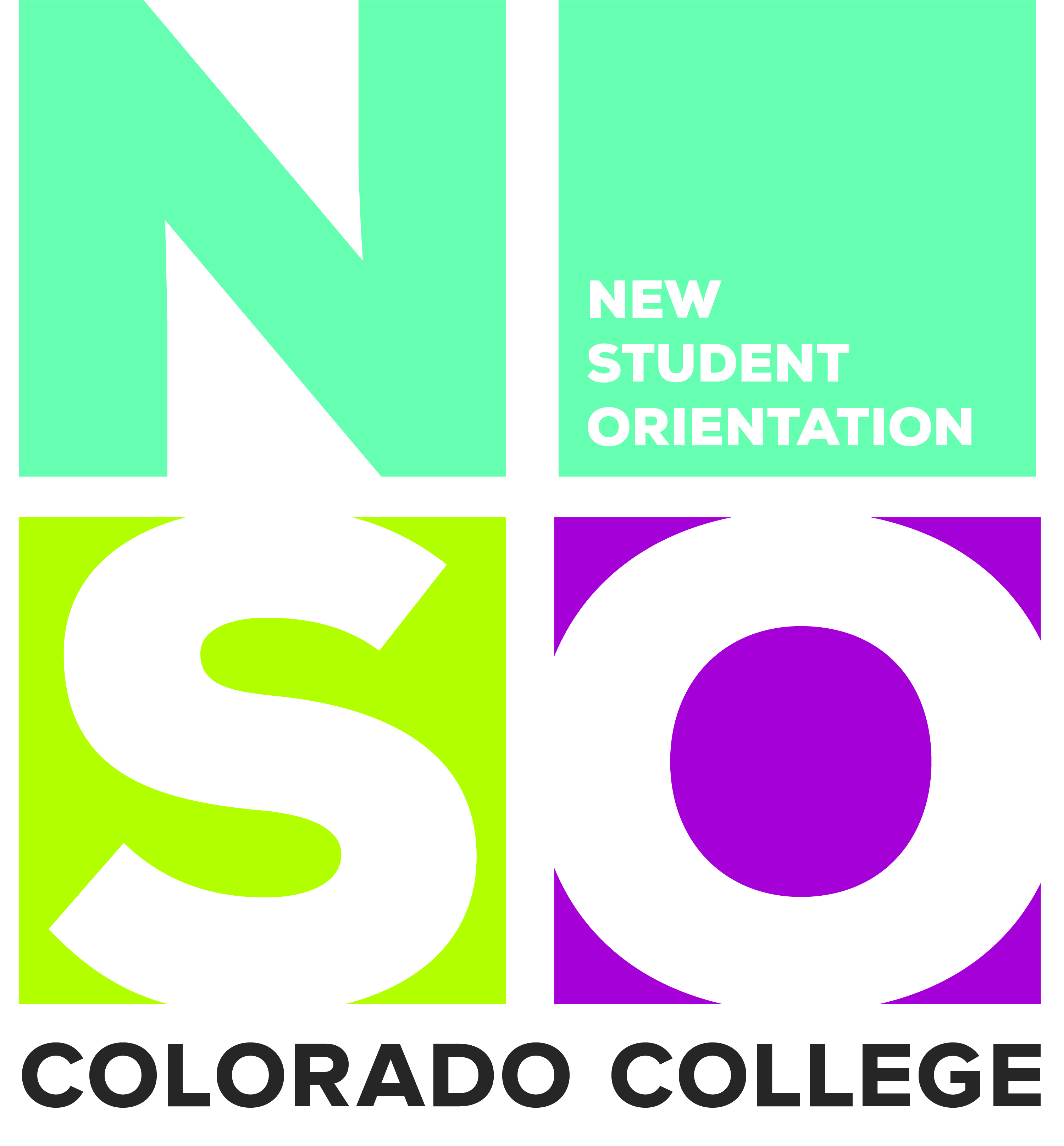 Schedule Key:
(Required Session)*: participation in NSO is a requirement of matriculation to Colorado College. Sessions marked with an (Required Session)* make up the required program components. Upon completion of these sessions, all students will complete an attendance quiz or in-person attendance will be taken.
All New Students: includes first-years, transfers, and exchange students. Unless otherwise indicated, all new students are expected to attend required sessions and require components. When programs or events are for specific sub-populations, that will be indicated in both the title of the event and the event description. 
Optional: You have the option to participate in these sessions. All evening social events are optional. 
Click the +/plus sign on the right of each header for a day by day expanded 2022 schedule. 
updated August 16, 2022
2022 New Student Orientation Schedule