Ways to Give
There are many ways to invest in Colorado College.
If your preferred method doesn't appear below, contact us at giving@coloradocollege.edu or call (800) 782-6306, option 1.
See end-of-year giving deadlines for 2017.
Online | Monthly Giving |Mail | Stock/Securities | IRA Transfers | Wire Transfer | Gift Planning
Online
To make a gift by credit card, please use our secure online giving site. We accept MasterCard, Visa, Discover, and American Express.
According to IRS determination, credit card gifts are counted in the year the transaction is processed by the bank. To ensure that your gift is processed in 2017, online giving is highly recommended. Credit card gifts may be made through our secure and quick online giving form until midnight (Mountain Time) on Dec. 31, 2017.

Credit card gifts made by mail or phone must be received before 5 p.m. on Friday, Dec. 29, 2017.
Monthly Giving
CC's monthly giving program allows you to maximize your gift to the college while easily making it part of your budget. You may even find that you can increase your support for CC by giving less, more frequently.
Mail
Please note: mail delivery to Colorado Springs has been slow in recent months. To count for calendar-year 2017, gifts made by check must be postmarked by Dec. 31, 2017. Keep in mind, Dec. 31 is a Sunday this year.
Mail your check or money order, payable to Colorado College, to:
Office for Advancement
Colorado College
P.O. Box 1117
Colorado Springs, CO 80901-9897
Please include our gift form with your check.
Stock/Securities
To count for calendar 2017 gifts, we recommend initiating stock transfers early. Please allow several weeks if possible. Although some electronic transfers may be received within days of when the gift is initiated, longer delays are possible, especially at year-end.
For Account of: Colorado College
Raymond James & Associates
DTC #: 0725
Account #: 24455142
Colorado College Tax ID #: 84-0402510
Financial Advisor: Todd Metzger
Raymond James & Associates
102 N. Cascade Ave., Suite 600
Colorado Springs, CO 80903
(719) 632-0266
Fax (719) 632-0106
As you make your transfer, please contact Kathleen Bauer at (719) 389-6354 or by e-mail and let her know the specifics of your securities transfer (name(s) of stock, how many shares, and any other pertinent information). Donor names generally are not provided when gifts come into our account so please include your name in your email to Kathleen. This helps us facilitate matching the gift to you and providing a receipt more quickly.
For gifts of mutual funds or other investments, please complete the Colorado College Stock/Securities Transfer Form. Contact Kathleen Bauer with any questions at (719) 389-6354 or by e-mail.
Individual Retirement Accounts
The Tax Relief Extension Act of 2015, which is now permanent, reinstated the ability to transfer up to $100,000 tax free from your IRA directly to Colorado College. Below are the rules:
You are 70 1/2 or older on the day of the gift;
You transfer up to $100,000 directly from your IRA to one or more qualified charities in the tax year;
You do not receive any goods or services in exchange for the rollover gift; and
You make the gift by December 2017 to qualify for this year's credit.
See our online resources for sample IRA letters that you can send to your financial provider to request a charitable distribution from your IRA as well as a letter to CC notifying us of your intent and the source of your gift. Some IRA checks have no name listed, so please make sure to notify us if you are sending an IRA gift.
To wire transfer funds to Colorado College, call (800) 782-6306, option 1, for instructions. Please let us know of any transfer so we can be sure to thank you!
Plan ahead: this legislation has no expiration, so you will be able to make gifts directly from your IRA.
If you have any questions, please contact Stephany Marreel at stephany.marreel@coloradocollege.edu or call (719) 389-6231.
Wire Transfer
To wire transfer funds to Colorado College, please call (800) 782-6306 for instructions.
Gift Planning
Complete and send your future gift intention form to the Gift and Estate Planning Office by email or by mail to:
Office for Advancement
Gift Planning
Colorado College
14 E. Cache La Poudre
Colorado Springs, CO 80903
Other Types of Gifts
For questions about matching gifts, CC employee payroll deduction, and more, contact Kathleen Bauer at (719) 389-6354 or by e-mail. Colorado College may accept gifts-in-kind of personal property if the items are directly related to the mission of the college. For questions about gifts of personal property, contact Molly Bodnar at (719) 389-6351 or by e-mail.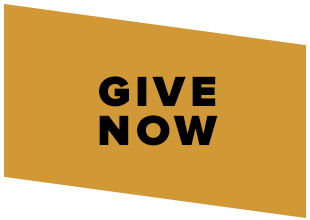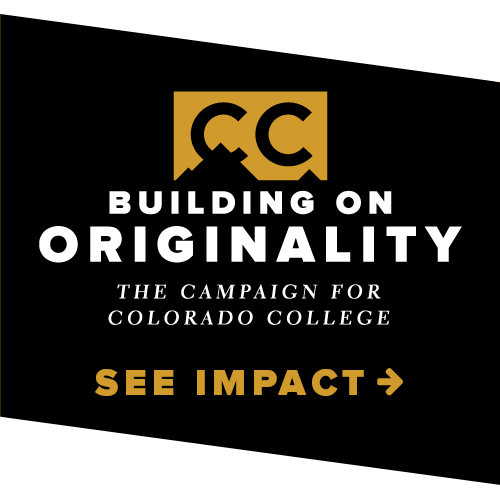 ACH Conversion: When sending a check, you authorize Colorado College either to use information from your check to make a one-time electronic fund transfer from your account or to process the payment as a check transaction. For inquiries, please call 719-389-6354.
Colorado College's 2016-17 Annual Report summarizes our endowment performance, highlights some of the moments that helped shape the year, and explains how we're inspired by originals. See our Annual Report website or download the PDF.