Practically Preparing for the Election
While we address safety guidelines should you decide to exercise your right to demonstrate and support resources in other areas, this section of the guide specifically addresses what to expect when it comes to:
Personal Election Day Game Plan
Campus & Individual Safety
Election Day Game Plan
While each of us have our own hopes and visions for how Election Day and the election, in general, will turn out, there is still quite a bit of uncertainty and ambiguity around this election in particular. If you are feeling anxious and overwhelmed, know you are not alone - the American Psychological Association and Harris Poll found that 68% of American adults say that the upcoming U.S. presidential election is a significant source of stress in their life. There are, however, several ways that you can help yourself, and those around you, manage this stress.
We have prepared this Election Week Game Plan that can help guide you so you are prepared to take care of yourself and those around you regardless of the outcome and timeline.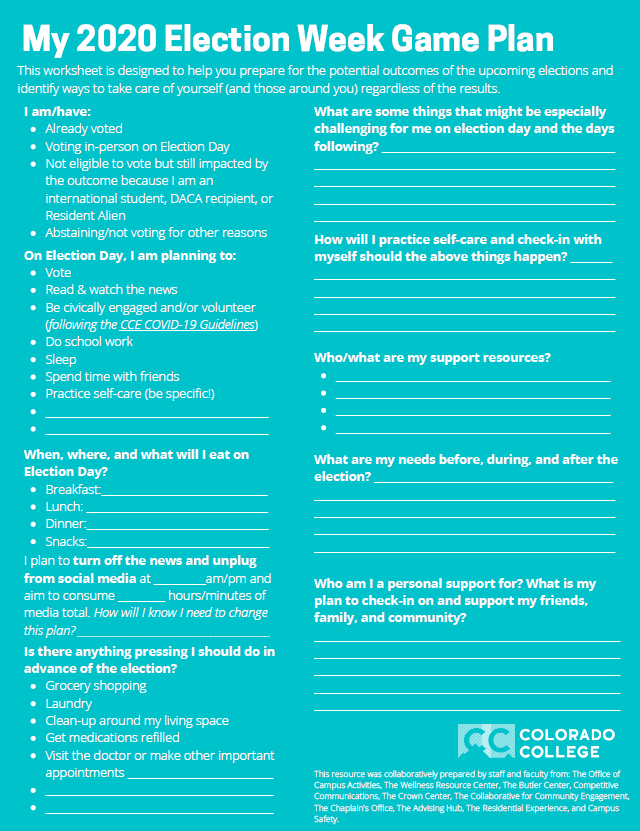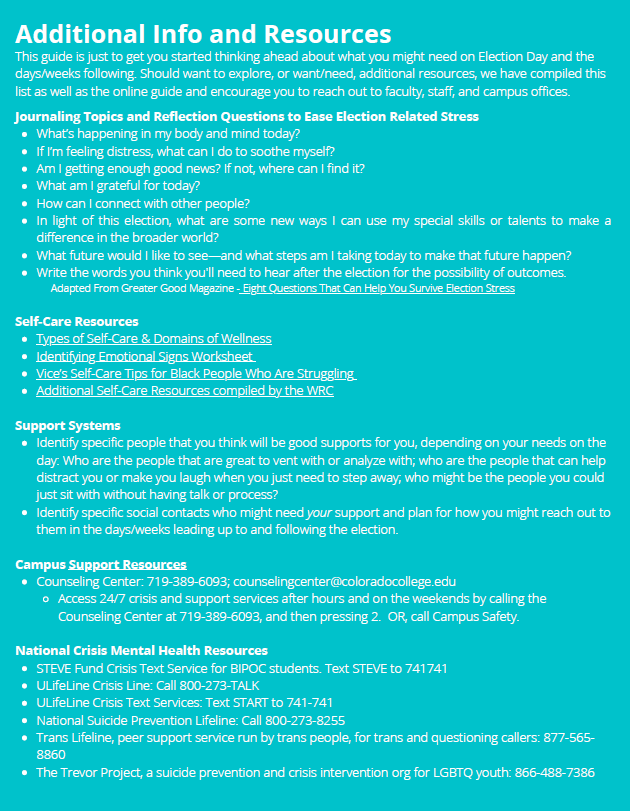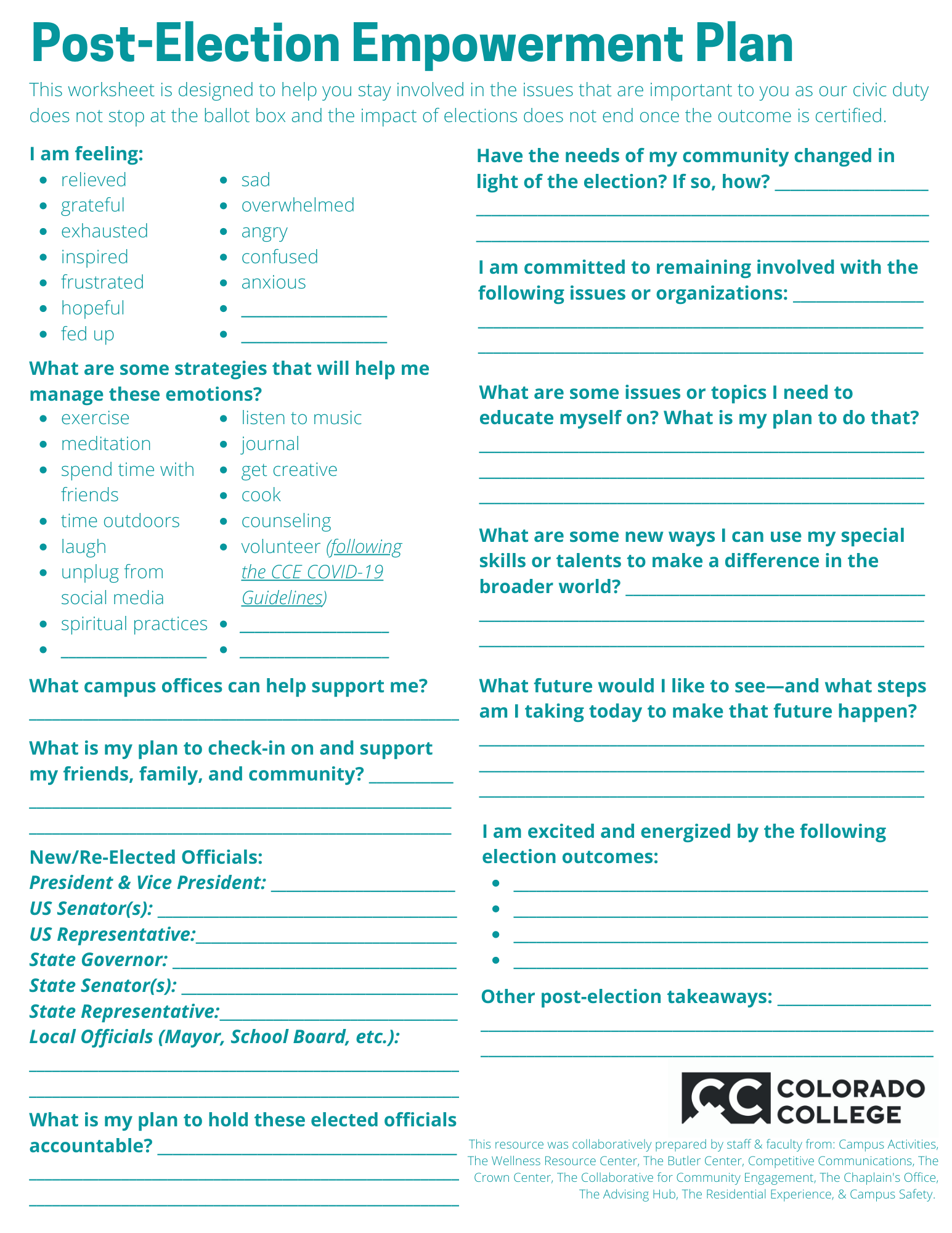 Campus & Individual Safety
The RAVE emergency notification platform will be used should there be a threat to the campus community from events stemming from the election or post-election.




A

s part of a collective community, we are each other's most important

safety

resource - please look out after each other and if you see something, say something.
Campus

S

afety

can provide escorts or rides for students, staff, and faculty in the area surrounding campus and to local grocery stores.

Campus safety works closing with CSPD and the Colorado Information Analysis Center to monitor potential concerns surrounding the election. There are no known threats surrounding the election and the campus community at this time and monitoring is always on-going.
Campus

S

afety has increased staffing resources

on

campus

around the election as well as having additional staff and counselors added to the on-call structure around the election.

The campus resource officer is assisting with security details for the designated polling location

.

Transportation will be providing shuttles to the polling location. Shuttles will not have CC branding on them.

In addition to developing your

E

lection

D

ay Game Plan outlined below, it is also beneficial to have a

general persona

l emergency plan.
Training and preparation: PREMPT, Campus Safety, and Cabinet have engaged in tabletop exercises on protest scenarios to include unwelcome groups coming onto campus or targeting campus and our students.
Campus

Safety personnel were included in this training and

C

ampus

S

afety supervisors have designated response responsibilities as a part of the emergency preparedness and response plan.

Colorado College

is private propert

y.