Meet our Volunteers
Volunteers serve on the Alumni Association Board or as regional ambassadors. They look forward to hearing from you if you are inclined to reach out.
Gordon Aoyagi '67, Rockville, Md.
gordon.aoyagi@verizon.net
Gordon Aoyagi currently is a consultant with Justice and Security Strategies, Inc. as director of homeland security and public policy. Gordon retired after more than 30 years of local government experience at senior executive positions in homeland security, fire and rescue services, county government administration and public transit management, including more than 20 years with Montgomery County, Maryland, located adjacent to Washington DC. He served as the county's first homeland security director and was also the disaster manager for emergency response. Gordon is a Vietnam veteran. He holds a master's in public administration from the University of Colorado and a bachelor of arts from Colorado College. He is currently a volunteer board member of the foundation involved with National Japanese American Memorial to Patriotism located in Washington, DC.
Susan White Burgamy '66, Denver, Colo.
swburgamy@comcast.net
"I graduated from Colorado College in 1966, a time that predates both the Block Plan and the biology major. I majored in zoology and completed the required credits for teacher certification at the secondary level. Even though I spent numerous afternoons in various labs, I was afforded the opportunity to study music appreciation, art history, Western civilization, speech, foreign language and other subjects which fell into the liberal arts curriculum at the time. I learned how to write, I learned how to think, I learned how to listen, I learned how to learn. These are the things that have served me well throughout my life since graduation as I have taught school, raised a family, and served on nonprofit boards in the Denver area. Whenever I return to CC and the magnificence of its setting at the foot of Pikes Peak, I tap into deep memories of the place and its people. I am continually amazed by the sense of family that I experience as paths cross at reunions and other events. The small size of the campus and the student body gave me the gift of knowing. The connections that exist among alumni at CC are often not present in the lives of others who had a different college or university experience. Colorado College is very unique in this regard, and I very much value this. These are some of the reasons why I remain an active alumna and why I choose to give back to the college. My CC education was a gift that I continue to treasure. "
Heather Carroll '89, Colorado Springs, Colo.
hcarroll@jhedmondson.org
Heather Carroll is the president and executive director of the Joseph Henry Edmondson Foundation, a private foundation serving Colorado's Pikes Peak region. She has extensive experience in grant-making in the public and private sectors having previously served as a grants manager for the Colorado Department of Education, a program officer for El Pomar Foundation and administrative director of the Children's Brain Tumor Foundation in New York. She currently serves on the board for the Association of Small Foundations, Atlas Preparatory School, Colorado College, Great Outdoors Colorado, and TBD: Colorado. She is also a trustee for Colorado College, Kids on Bikes and the Rocky Mountain Women's Film Festival. She is a past president of the Colorado Association of Funders, and former El Pomar Foundation trustee. In addition to her degree in sociology from CC, Heather is a graduate of the El Pomar Fellowship in Community Service and the Institute for Educational Leadership's Education Policy Fellowship.
Pamela Carter '84, Oakland, Calif.
pamela84@rocketmail.com
Pamela started volunteering for the admission office a couple of years after graduating from CC, working college fairs at high schools in DC. Many admitted students' calls, parties, and send-offs later, she interviews applicants in San Francisco and gets a kick out of being part of the process, as she helps to create the next generation of CC alumni.
Angela Cobian '11, Denver, Colo.


Angela Cobián is a first-generation Mexican-American feminist from the west side of Denver. Cobián graduated from The Colorado College with a Bachelors Degree in Political Science, and a Minor in Spanish in 2011. Cobián was a Pi Gamma Mu Honor Society graduate, as well as the recipient of the Fred Sondermann Award in Political Science. Upon graduation, Angela taught in Denver Public Schools as part of the Teach for America program, and concurrently earned her Masters in Curriculum and Instruction at the University of Colorado-Denver. In 2013, Cobián was awarded a Fulbright scholarship to teach at the National Pedagogical University in Mexico City and to consult on student-led social change initiatives with Enseña por Mexico. Cobián has remained actively engaged with her alma mater by serving as the Young Alumni Trustee on the Colorado College Board of Trustees, and most recently as a member of the Alumni Association Board. Since returning to Denver, Cobián has started a career as a Community Organizer for Together Colorado, a member of the PICO National Network. Cobián also volunteers for local philanthropic groups like the Chinook Fund and Denver Foundation. In her free time, Cobián enjoys travel, dancing, visiting art museums, and reading about identity politics and history.
Vernon (Gene) Eiswerth '59, Evergreen, Colo.
veeiswerth@gmail.com
Vernon (Gene) Eiswerth graduated in 1959 with a major in mathematics while being active in the Phi Delta Theta fraternity. After a successful career, Gene retired from his position as sales/marketing director, network systems, for AT&T. Gene and his wife Catherine reside in Evergreen, Colorado, where they enjoy the outdoors and venturing back to campus from time to time.
Judy Thompson Fischer '73, Wayzata, Minn.
judytfdance@earthlink.net
Judy Thompson Fischer is serving her second term on the Alumni Association Board and is the proud parent of five CC graduates. She says, "This photo taken at the Taj Mahal shows my love for dance, and was taken when I visited our 5th CC graduate, Sarah Fischer '12, who was supervising 26 ACM students for a semester in Pune, India. I married Dennis Fischer '73, son of Bill Fischer, CC geology professor, and we have graduated five children from Colorado College: Woody Fischer (geobiology professor at CalTech), Mark Fischer (video and television producer in the Twin Cities), Kitren Fischer (attorney in Santa Fe), Laura (MFA Fine Arts - San Francisco State), and Sarah Fischer (nonprofit in Washington, DC). I have been a dance educator for the Orono Public Schools for 19 years."
Thomas Fitzgerald '57, Aurora, Colo.
TTAF65@msn.com

Tom Fitzgerald '57 graduated from Colorado College in 1957 with a degree in history and went on to earn his doctorate in philosophy from University of Colorado. During his time at Colorado College, Tom played soccer and was a member of the Kappa Sigma fraternity. Tom's legacy at CC carried on when his two sons completed their studies at Colorado College in 1985 and 1988. Tom's passion and career was in education. He was a teacher, principal and school board member in Massachusetts and at Colorado Academy from where he retired. Tom also has a passion for writing as he authored "Presidential Power and American Foreign Policy" and wrote many pieces about children issues. He worked with national curriculum groups implementing programming to makes school a better place in the eyes of parents and students. Tom is now the Fifty Year Club President and is a great resource in the Denver area.

Les Goss '72, Colorado Springs, Colo.
les@zmoon.com
" After graduating from CC I worked in a bike/ski shop for five years followed by a stint in department store management. I finally went back to CC for my MAT and then taught elementary school in the Springs for 15 years. After retiring from that, I created and ran a web design company for several years and then got into real estate, flipping and wholesaling single-family homes. About six years ago I started buying fourplexes and now run a company that buys, manages and sells multifamily apartments for groups of investors. I've been running and lifting weights since my 20s and am still trying to learn how to play guitar."
Meghan Groome '00, Brooklyn, N.Y.
mpgroome@gmail.com
Meghan Groome is the Executive Director of Education at the New York Academy of Sciences where she created and oversees primary school through early stage faculty education programs. She is an adjunct assistant professor at SUNY Environmental Science and Forestry and the principal investigator and co-investigator on several National Science Foundation grants. Meghan joined the Academy after spending almost three years as a consultant to the American Museum of Natural History. While at AMNH, she worked on special projects in the government relations and education departments. Prior to her work at AMNH, Meghan was a senior policy analyst with the National Governors Association and worked on Governor Janet Napolitano's Innovation America initiative and co-authored Building a STEM Agenda, a framework for state's and large organizations to improve their science education pipelines from birth through graduate school. At CC, she majored in biology and theater and went on to earn her PhD in science education at Teachers College Columbia University and is a certified science teacher.
Jeff Haney '76, Colorado Springs, Colo.
haneyj@earthlink.net
"I grew up with Colorado College in my DNA. Both of my grandfathers, Alfred A. Blackman and John T. Haney, were employed by the college—the former as medical advisor and physician and the latter as CC's attorney, handling the college's legal matters. My father and uncle continued giving legal advice, and the family law firm handled CC's many law-related issues spanning 60+ years from the early 1920's until the mid-1980's. My parents, J. Donald and Gratia Belle Blackman Haney ('33 and 34' respectively) met and fell in love on the CC campus. All of their siblings attended CC as well as my older brother John A. Haney '62. Having transferred to the college, I did not know what to expect from the relatively new Block Plan. After meeting my advisor, Albert Seay, I realized that I'd made the right decision. Albert transformed my life along with many professors who still teach there today. I enjoyed unparalleled attention and learned to focus and felt as if I could do anything in life, even with a BA in music! I learned self-confidence, discipline and the thought that I could learn any subject in a short period of time. This turned out to be true in many ways. I enjoyed an eight-year stint as director of development for Kentucky Opera Assn. and the Colorado Springs Fine Arts Center. There was little pay for nonprofits so I left the field and by accident landed a job in investment management research (quantitative modeling) and ended up selling sophisticated stock-related products to institutional money managers in nearly every part of the US. I had no formal training at first, but was able to learn quickly and ended up working for the top three independent research firms over a 22 year span. Having been laid off during the financial downturn in 2009, I am once again re-inventing myself and looking for challenges and travel for my next chapter in this interesting life. I currently am a Public Interest Fellowship Program committee member at CC and direct the Alumni Association's Leadership Scholarship Committee. In addition I regularly volunteer and informally mentor students. This college thrives in my heart and mind and I welcome opportunities where I can meet with and help direct students as they strive to become leaders in this and other countries.
Alan Harris '77, Dallas, Texas
alan@alanharris.com
Alan Harris is president of the Colorado College Alumni Association Board until July 2013. He is a member of the AAB's Nominations and Awards Committee and former member of the Development and Engagement Committees. Alan is also a 1980 graduate of the University of Texas School of Law and is engaged in private law practice in Dallas, Texas. Alan's practice is focused on dispute resolution. He handles litigation and arbitration matters for select clients and also serves as a neutral mediator and arbitrator. He has been a member of the Roster of Neutrals of the American Arbitration Association since 1997, including the Large Complex Case Panel and the International Centre for Dispute Resolution. Alan previously was a partner and head of litigation in Texas for a major international law firm. In 2007, he opened his own office. Alan has been named in The Best Lawyers in America in 2007 – 2013.
Alison Henry '99, San Francisco, Calif.

alison.henry@gmail.com
" I am pictured here in the middle with four of my best friends from CC at our 10 year reunion. Since then I got married and became a mother, so this is the last time that I felt youthful and like I could still be a CC student. I moved to NYC post-graduation to work for the now defunct Bear Stearns. After five and a half years on the treadmill, I took six months off and traveled to South Africa and Brazil, then took another job in finance in San Francisco. San Francisco is now my home and I have no plans to leave. Two years ago I married a CC grad Joseph Custodio '98, whom I did not know at CC. We met at a young alumni happy hour when he was here attending grad school at UCSF. I recognized him (in college he was a hippie w/ dreadlocks), but he did not recognize me at all. We now have a 1-year-old son Rye who was named after the bar, Rye, where we met. CC has a very strong and active community in San Francisco and I am very proud to be the primary organizer. SF is a great place to launch into the real world. Please join our FB group w/ 330 members: Colorado College Alumni in the San Francisco Bay Area."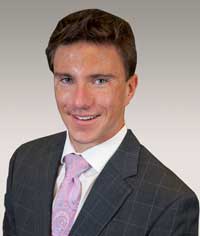 Jesse Horn '07, Denver, Colo.
jhornatty@gmail.com
Jesse graduated from CC as the president of the "Class of No Bad Days." He majored in political science with a history minor. He went on to receive a JD from Cornell Law School in 2010 and an LLM from Temple University Beasley School of Law in 2011. He was selected as Cornell Law School's commencement speaker. After graduation, he served on the Cornell Law School Alumni Association Executive Board until 2012. Jesse currently lives and works in Denver, Colorado. He effectively advocates for clients when responding to state and federal agency investigations, grand jury subpoenas and investigations, depositions, civil and criminal litigation, and export control and trade sanction matters. He began his legal career with the Robert W. Horn, PC law firm in Jackson, Wyoming, where he defended clients against state and federal criminal charges. He also served as a law clerk for the U.S. Attorney's office in New York in the assets forfeiture division and as a summer law clerk for the U.S. Attorney's office in Washington, DC in the federal major crimes division. During his time at CC, he interned for U.S. Senator Ken Salazar. Jesse is admitted to practice law in Colorado, Wyoming, New York, and the U.S. District Court for the District of Colorado. He will remind anyone who listens that he was once a national champion snowboarder as well as high school prom king. He still loves to snowboard and fly fish. Due in part to visiting every county in South Carolina twice while working for Cornell Law's Death Penalty Clinic, Jesse also appreciates NASCAR Sundays. In addition to cheering on the Tigers, Jesse roots for his beloved Detroit Red Wings.
David G. Hughes '76, Highland Park, Ill.
david.g.hughes@comcast.net
David Hughes graduated from Colorado College in 1976 with a political science degree and was a member of Phi Gamma Delta fraternity. Immediately following his time at CC, he went on to earn his MBA at Harvard University. David possesses a wide variety of experiences dating back to his first position out of Harvard as a manager, multiple business units at 3M. From there he served in multiple facets for multiple companies: director of product development, vice president of sales and marketing and president and CEO for a handful of companies. Alongside his professional successes, David has been a successful volunteer for Colorado College serving in many important roles throughout his time on the Alumni Association Board. David and his wife Denise currently call Highland Park, Illinois home and are great contacts for the Chicago area.
Iain Hyde '06, Denver, Colo.
iain.hyde@gmail.com
Iain Hyde graduated with a degree in political science. Since graduation, Iain has pursued joint careers in music and public service. Starting in 2006, Iain worked as the policy director for a congressional campaign. In 2007, he joined the private sector working with communities and the federal government on issues related to disaster risk reduction and disaster recovery. Since that time he has worked professionally or volunteered on wildfire, flood, tornado and hurricane disasters in Mississippi, Texas, Tennessee, Iowa and Colorado. While continuing to work in the private sector, he spent a year and a half in Nashville performing, recording and writing music. In 2009, he returned home to Denver, where he took a position with the State of Colorado's emergency management agency as a mitigation specialist and enrolled in graduate school. Iain became the state disaster recovery manager in June 2012 during the state's intense summer of wildfires. In that capacity he works around Colorado with local governments, state and federal agencies and non-governmental agencies before, during and after disasters. Likewise, he continues to perform music in the Denver area and around Colorado.
Sonia Kumar-Chainani '03, Baltimore, Md.
soniakchainani@gmail.com
Sonia Kumar-Chainani graduated with a degree in mathematics. In addition to her mathematics courses, she took several classes in the education department and the Asian Studies Department. She was also extremely involved in South Asian Student Alliance (SASA) and several of the community service organizations. She greatly enjoyed working with the local schools and serving as a mentor. After graduation, Sonia taught 8th grade mathematics for two years at Laredo Middle School in Cherry Creek School District in Aurora, Colo. and then taught mathematics at Smoky Hill High School in Aurora for six years. For the last nearly two years, she has been teaching high school mathematics at Roland Park Country School in Baltimore, Md.
Howard Lehman '78, Salt Lake City, Utah
howard.lehman@poli-sci.utah.edu
" After graduating from CC, I obtained my PhD from the University of Minnesota in political science. I have been teaching ever since at the University of Utah where I specialize in international politics, globalization, and Japanese foreign aid policy. I have received two Fulbright Awards with the most recent one to Japan. For many years, I was active as the alumni ambassador from Salt Lake City and organized numerous CC alumni events. In the last few years, I was elected to be a member of the Alumni Association Board and am a member of the Engagement Committee. I am excited to serve on the AAB and to talk with members from the CC community about this great college."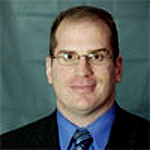 Alan Luzietti '92, Denver, Colo.
alan@echoconcepts.com
Alan Luzietti earned a degree in economics and had a successful career in both basketball and football at CC while being an active member of the Kappa Sigma fraternity. In 2000, Alan founded Echo Concepts, which specializes in document imaging and digital storage/retrieval. Over the years, Echo Concepts has developed into a thriving company by converting paper-based information into electronic data. Parallel to his success professionally, Alan has been an extremely active volunteer with the Alumni Association Board and other institutional programs. Alan is a great resource in the Denver Metro area.
Molly Magdalain '01, Brooklyn, N.Y.
molly@mollymagdalain.com
Molly Magdalain is an artist and developer of systems—a creative individual who works hard every day to develop, promote and create good business. She is first and foremost a musician—singer/songwriter/instrumentalist—and has also created her own jewelry line. She also works as a consultant in business development and continues to expand and refine her concepts of sustainable and conscious productivity. Her time at CC was just incredible and continually inspires her to help create this experience for others and promote the value of the school. See http://www.mollymagdalain.com/ and https://itunes.apple.com/us/artist/molly-magdalain/id250868970 to learn more about Molly.
Brianna McAleer '05, Fargo, N.D.
brianna99@aol.com
Brianna is the owner and founder of Helical, PLLC | Consulting & Law. Brianna is equipped to provide a variety of services to nonprofits of all sizes, boards of directors, and individuals with estate planning needs. She enjoys spending time with family and friends, travelling, hosting dinner parties, and exploring with her Siberian husky. She credits her ability to handle a heavy work load and use of creative solutions to her experiences and education at CC. After receiving her degree in economics, Brianna earned her JD from the University of North Dakota in 2011. She was fortunate to partake in study abroad at the Jonkoping International Business School (Sweden) and Instituto Superior de Espanol (Ecuador).
Eric Mellum '90, Minneapolis, Minn.
emellum@yahoo.com
Eric Mellum graduated with his bachelor of arts in mathematics. Upon graduating from CC, Eric started his career as a system engineer for EDS Corporation. He spent four years with EDS and then Deloitte, and has made an unprecedented impact on numerous companies. Today, Eric owns a business intelligence and information management consulting firm in the Minneapolis area where he lives with his wife Jennifer. Some may not know that Eric is also an extremely talented opera singer and has been performing with The Minnesota Opera since 1998. Eric loves international travel and also playing soccer and hockey. Eric has been a strong volunteer for the Alumni Association for many years planning events and connecting alumni with other alumni. If you are in the Twin Cities, you can reach out to Eric to get acclimated with the town.
Caroline Mullen '05, Nashville, Tenn.
cmullen@gmail.com
Caroline Mullen is the executive director of NAIOP-Nashville, the leading commercial real estate industry professional organization. Prior to joining NAIOP, Caroline served as the associate director of philanthropy at The Nature Conservancy in Nashville and worked in development for the Roberts Enterprise Development Fund (REDF), a social enterprise venture fund based in San Francisco. Caroline is a graduate of the Coro Fellowship in Public Affairs (San Francisco, '08) and the Young Leaders Council of Nashville. Caroline was a Latin American history major at Colorado College and wishes she was still on the Block Plan.
Krista Nygaard '01, Boston, Mass.
kristanygaard@hotmail.com
Krista Nygaard graduated with a degree in sociology in 2001. While a student at CC, Krista was a member of the volleyball team and Delta Gamma, and spent a semester studying in Ireland. Originally from Bend, Oregon, Krista now lives in Boston, Massachusetts, and is the Director of Quality Engineering for Scholastic. She has been an event ambassador for six years, a member of the Alumni Association Board for three years, and provides career advice and mentoring to Colorado College students and young alumni interested in careers in software engineering and educational technology. In her spare time, Krista enjoys traveling the world, kayaking, yoga, hiking with her Shiba Inu, and trying new restaurants.
Kare
n Rechnitzer Pope '70, Austin, Texas
karen_pop
e@mac.com
Karen Rechnitzer Pope earned a B.A. in art history, magna cum laude, was a Boettcher Scholar, a member of Kappa Kappa Gamma and Tour Choir, and was elected permanent secretary of the Class of 1970. She earned an M.A. in history of art from Ohio State University '73 and a Ph.D. in history of art from University of Texas at Austin '81. Karen had various short teaching stints at UT-Austin, UT-San Antonio, UT-Dallas; then served as program director and administrator, UT-FACE (Fine Arts Continuing Education); is a frequent invited speaker; and has conducted museum docent training and varied lecture series. She is the founder and principal, Art inSight Inc., Adventures in Art History; has been teaching art history full-time at Baylor University since 1998; is a board member for Friends of the Neill-Cochran House Museum; and an Alumni Trustee for Colorado College. Karen is eager to engage with other Colorado College alumni who find themselves in Central Texas.
"

Judy Reid '65, Boulder, Colo.
judith.reid@gmail.com

Judy Reid received her degree in romance languages. She was a member of the Alpha Phi sorority, a class officer and was on the Colorado College Honor Council. Judy and her husband Richard Collins live in Boulder and have been active supporters of many Boulder initiatives. Of many other things, Judy co-chaired the Mapleton School Centennial Committee and also supported the Boulder County Arts Alliance which acts as a catalyst to incubate, stimulate and sustain a thriving arts community in Boulder County. Judy is a member of the Alumni Association Board and is eager to connect with alumni along the Front Range.
Robert (Robin) Reid '59, San Diego, Calif.
rreid1@san.rr.com
" I had always lived around CC since my dad and mom both went to school there, and he had worked as coach, athletic director, and dean since his graduation in 1932 (except for the war years). We even lived in a little house on the edge of the practice field for two years (below Bemis and a bit to the north). There was no real debate for me. I knew the college and it was going to cost me $25 a semester ;-). In the end all three Reid children attended. Overall I believe at least 18 Reid relatives went to the school. I pledged Phi Delta Theta (breaking my father's heart; he was Sigma Chi). The house was two blocks from our home on San Rafael. During my first two years I spent much time there making friends etc., but slept at home. My last two years I moved into the Phi Delta house paying my way as fraternity treasurer which was worth room and board! While I was a decent student, I couldn't compete with my older sister Judy who was a year ahead of me. She literally earned straight A's her entire career and made Junior Phi Beta Kappa. My strength was leadership. I was editor of the Tiger my sophomore and junior years, and served as treasurer of the student government my senior year. I loved my time there, especially the leadership and friendship roles. History was my favorite because of Hochman. Freedom and Authority our senior year was also a very special course, taught by Worner, Hochman and Will Wright. ROTC was another focus. I attended for four years rising to the rank of company commander and I eagerly awaited my 2-year assignment in the Adjutant General Corp after graduation. Returning from the Army, I taught history for two years at Wasson HS and then attended Univ. of Colorado where I pursued an M.A. in history. All this background, both academically as well as socially, served me very well when I was hired to serve as associate dean of students at Cornell College in 1965. I opened up a brand new student union serving as director of student activities. After my CC ex presences, this was a natural for me. I stayed and flourished at Cornell for nine years before moving to California to be a full-time organization development consultant. (That is another story, but I can say that my great success in the OD field was based soundly in my CSHS and CC educations."
Noel Roberts '11, Colorado Springs, Colo.

Noel Roberts is a Program Officer and Director of Compliance at El Pomar Foundation. Additionally, Noel has served as the co-lead for El Pomar's Youth Development Project and participated in El Pomar's Fellowship program where she co-directed the Regional Partnerships program and worked on several other of El Pomar's community stewardship programs. Before joining El Pomar Foundation, Noel worked for several local and national environmental nonprofits, including the Rocky Mountain Field Institute in Colorado Springs and the Energy and Environment Program of the Aspen Institute in Washington, DC. Noel graduated from Colorado College with a bachelor of arts in political science and earned her master's degree in leadership and organizations from the University of Denver.
Antonio (Tony) Rosendo '02, Colorado Springs, Colo.
tonyrosendo@gmail.com
Tony was a standout in track and field and football during his time at Colorado College and completed his studies in creative writing in 2002. Following CC, Tony went on to the University of Denver to earn his M.A. in teaching. He moved into the teaching world and has taught in both Denver and Colorado Springs. In 2011, Tony and two others founded Atlas Preparatory School in Colorado Springs. The school has since seen record enrollments that Tony attributes to his experience as assistant director of admissions at Colorado College. Tony has been a key player in the Colorado Springs alumni chapter and the Alumni Association Board. His wife, Laura '06, is now employed in the advancement office at Colorado College.
Christine Moon Schluter '65, Sanibel, Fla.
chrisschluter1@gmail.com
Chris Schluter is president-elect of the Alumni Association Board, about to begin her term as president in July 2013. She has been a committee member for every Class of '65 reunion and is a member of the Colorado College President's Circle. She is married to Peter Mueller Schluter, has two daughters (including Hilary Van Ness Westdijk '91), three stepdaughters, and eight grandchildren. She lives in Sanibel, Florida, and Little Silver, New Jersey. Among her professional accomplishments, Chris spent virtually her whole career serving nonprofit institutions in fundraising, public relations, planning, and board building. She has consulted with scores of organizations and led campaigns ranging from $500,000 to $600 million. In terms of personal interests, Chris enjoys running, hiking, gardening, nature, reading, arts, and New Mexico. In addition to her BA earned at Colorado College, Chris earned an MA and a PhD from the University of Pennsylvania. Chris has been an inveterate volunteer for several organizations in addition to CC and is always happy to hear from CC students and alumni.
Jane E.S. (Jesse) Sokolow '72, Riverdale, N.Y.
jane.sokolow@lonetreemesa.com
Jesse Sokolow is an independent consultant in community greening and zoning projects and interpretive science writing. She graduated from Colorado College with a BA in English Literature. She holds an MEd in child development from Lesley University and an MFS in forest ecology from the Yale School of Forestry and Environmental Studies. "The class of '72 along with the classes of '71 and '73 were what I have always referred to as the guinea pig generation. We were the primary experimental subjects of the Block Plan. Class of '72 matriculated two years on the traditional semester plan and two years (the first two) on the Block Plan. I for one flourished under the Plan. It is still the way I learn best—studying one subject in depth. This was never clearer to me than when midway through my master's degree at forestry school I realized that I needed to better understand statistics. One of my few options was to enroll in a basic undergraduate 101 class at Yale College. So, three days a week I attended class in a cavernous lecture hall with 200 plus of my 'closest' fellow students. And three days a week I said to myself, would that I could learn the meaning of standard deviation, variables, range and scatter plots on the Block Plan. I did grasp the basic concepts of statistics in that class, but I might be a better statistician had I been able to concentrate only on statistics with 15 other people. I came to CC from the east, somewhat naïve and very rebellious. It was a tumultuous time—the chaotic Democratic Convention, the growing anti-war and civil rights protests, a prevailing 'anti-establishment mood,' a burgeoning 'New Left,' the assassinations of Martin Luther King and Robert Kennedy, a man on the moon, the American Indian Movement, the Women's Liberation Movement, and the Environmental Movement. CC and my classmates and fellow students opened more doors and challenged me in ways I could not have imagined. As a member of the Alumni Association Board, I would like to help the school better engage its alums not only in supporting the school and its programs financially, but in participating in school events and programs." Jesse serves on the boards of the Hubbard Brook Research Foundation, Bronx Council on Environmental Quality, Bronx Community Board 8 Environment and Sanitation Committee and is a member of the 2013 New York State Department of Environmental Conservation Region II Open Space Advisory Committee.
Maro Zagoras '89, Fort Collins, Colo.
maro@marozagoras.com
After graduation, Maro Zagoras got her start as a lobbyist in Colorado. Plucked by a fellow CC grad Tyler Norris in 1990, Maro was asked to coordinate and later direct the Colorado Healthy Communities Initiative for The Colorado Trust and the National Civic League. That $10 million Colorado statewide initiative developed cross-sectoral solutions to health and quality of life issues throughout Colorado. Later, Maro worked as a senior advisor to the National Civic League while running her own consulting business, Desired Outcomes Inc. Maro serves the state of Colorado as a neutral facilitator/mediator facilitating strategic meetings on a diverse variety of issues from health to water.
Regional Ambassadors
Ben Beadle-Ryby '09, Washington, D.C.
b.beadleryby@gmail.com
Ben is the Washington, DC alumni ambassador. While at CC, he majored in mathematical economics with an emphasis on international affairs and a minor in Mandarin Chinese/Asian studies. Ben is from Colorado originally, but made his way to the East Coast following his graduation to work in healthcare consulting with The Advisory Board Company, a company he is still with today. In the four years he has spent in DC, Ben has seen the city become a hot spot for young professionals, a trend that has been reflected in the burgeoning young CC alumni population there. Interestingly, Ben was the only CC alum working at The Advisory Board Company in 2009, but there are now six other young alums developing their career paths at the company. Overall, he continues to be excited about living in the nation's capital and hopes to welcome more CC alums to the city! Outside of work, he enjoys exploring the District's historic and cultural attractions, trying out the city's vast restaurant scene, and escaping the city for a bike ride or hike.
Natalie Carrado '09, Chicago, Ill.
nmcorrado@gmail.com
" I was born and raised in Naples, Florida, but was drawn to CC for the Block Plan, Rocky Mountains, and a chance to play collegiate volleyball. After graduation I lived in Denver for three years, and about eight months ago moved to Chicago. I was an economics major and since graduating have been in the asset management industry. Besides planning the Chicago alumni events, I spend my time sailing, playing volleyball and kickball, running on Lake Michigan, enjoying the Chicago music scene, pro sports games, excellent restaurants, and of course, planning trips backs to the west to ski and hike."
Tara Moncure '08, Brooklyn, N.Y.
tsmoncure@gmail.com
Tara is a New York based performer. At CC, she majored in Spanish and art history and was a member of Ellement and Dance Workshop. Since graduating in 2008, she settled into Brooklyn and has been working in commercials, theatre, and television. In June, she will graduate the two-year Meisner Technique Program at William Esper Studio. Outside of acting, Tara stays closely tied with other CC grads through organizing local events and playing on the championship rec soccer team, FC Point Break. She's thrilled to be connected to the college through her role as NYC Ambassador.