Email:
WES@coloradocollege.edu
Mailing Address:
The Woman's Educational Society of Colorado College
14 East Cache La Poudre Street
Colorado Springs, CO 80903
WES was founded in 1889 to give assistance to the students of Colorado College.
Our Impact
Kayla Fratt '16 took an international road trip with her dog.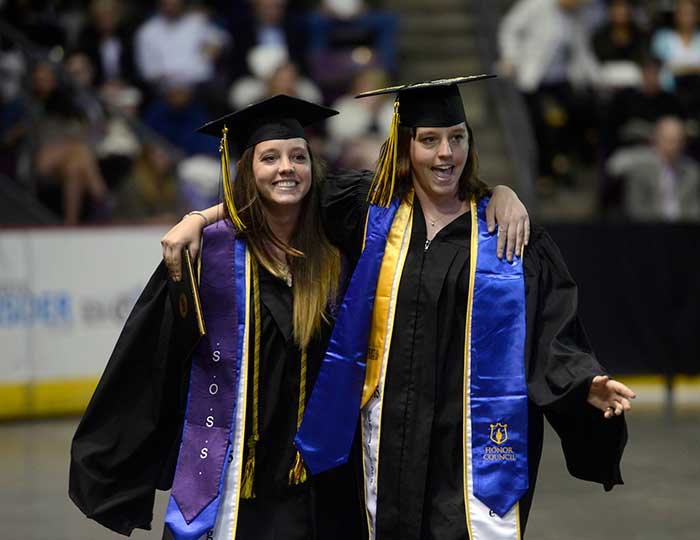 Community Involvement
The Woman's Educational Society is a strong supporter of the arts. In 2018, WES was a sponsor of the Rocky Mountain Women's Film Festival.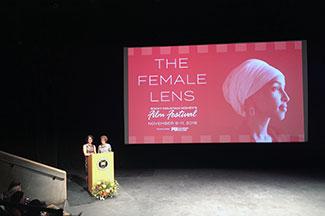 Additionally, WES member Sarah Healy was honored with a sculpture in the Colorado Springs Fine Arts Center at Colorado College's Tactile Gallery. Sculptor Sean O'Meallie created the Drive-In Tasty Freeze chocolate-dipped cone out of sandstone to pay homage to Healy's sweet treat during her treatment for multiple myeloma, an aggressive form of blood cancer.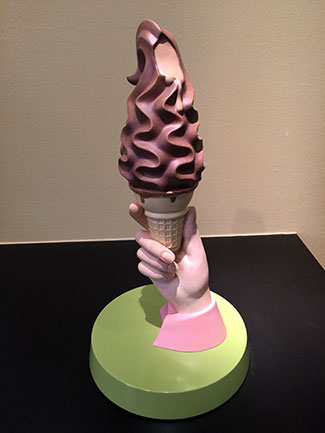 Student Stories
The work of the Woman's Educational Society of Colorado College is for one purpose — to provide financial assistance to CC students. Read about WES Scholars Katie Timzen '19 and Kristie Shirley '20.
Finances
The goal of WES' Board of Managers is to provide WES Scholars with no less than 10 percent of the total cost of Colorado College attendance. WES may increase the amount of funds for each scholar if members increase the level of their membership, make bequests, and make other contributions for scholarships. It is the hope of the entire Board of Managers that through members' generosity, WES will be able to raise the level of financial support provided to WES Scholars.
The Woman's Educational Society endowment, valued at $4,685,762 as of January 2019, provides scholarships for 20 Colorado College students. The endowment is managed by John W. Bristol and Co., Inc. The Finance Committee meets occasionally with them to discuss the performance and management of the endowment.

Please consider joining WES, donating to WES, or increasing your membership level today. Contact us for details.
Cost of attendance at CC during the academic year 2018–19:
Tuition: $54,996
Student Activity Fee: $474
Room Allowance: $7,530 double room in residence hall
Board Allowance: $5,446 meal plan B
Books & Supplies: $1,220 estimate
Personal: $1,270
Travel: $1,170
Total cost: $71,642

The value of the WES scholarship for academic year 2018–19 is $8,000 per scholarship, which is 11.1 percent of CC's cost of attendance. The total annual scholarship commitment for 20 students is $160,000.


Annual Reports
Learn more about WES' finances and activities in annual reports, which summarize the activities of the committees and officers of the WES Board of Managers.
Annual Report 2018-2019
Annual Report 2017-2018
Annual Report 2016-2017
Annual Report 2015-2016
Annual Report 2014-2015
Annual Report 2013-2014
Annual Report 2012-2013


Form 990