About WES
The Tradition
---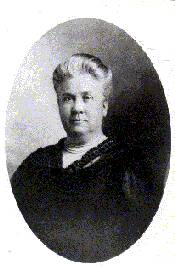 Members of the Woman's Educational Society of Colorado College are volunteers in a tradition of social responsibility that has its roots in the nineteenth century and will be no less valid in the twenty-first. WES was founded in 1889 as an autonomous community organization to help Colorado College students in financial need to pursue their educations. During its first century, even when its resources were meager, WES helped more than a thousand students.
The Purpose
---
A WES member today contributes to tuition and book allowances for twenty-one Colorado College women selected as "WES Scholars" for their achievement, academic and personal promise, as well as need. A WES member has many opportunities to interact with our scholars through WES social events (teas, receptions and luncheons), fund-raisers (Van Briggle tours and campus tours), and campus activities (scholar athletic events, plays, and art shows).
The "Quiet Work"
---
The founder of WES, Mary G. Slocum, used the phrase "a quiet work" in 1897 to characterize WES accomplishments. Among its works, WES built the first women's residence, Montgomery Hall, in 1890-91; gave a complete infirmary in 1936, and helped equip the present one; furnished the Special Collections study room in Tutt Library in 1974; improved congregational lighting in Shove Chapel and purchased a commercial stove to aid CC students who run a community soup kitchen in Shove Chapel, both in 1994; and, for its centennial in 1989, endowed the Southwest Studies lectureship "Women in the West."
The Finances
---
The goal of the Board of Managers is to provide scholars no less than 10% of the total cost of attending Colorado College. WES can increase the amount of money given to each scholar if members increase the level of their membership, make bequests and other contributions for scholarships. It is the hope of the entire Board of Managers that through the generosity of our members, WES can raise the level of financial support provided to our scholars.
2015-16
| | | |
| --- | --- | --- |
| Tuition | $48,576 | |
| Student Activity Fee | $420 | |
| Room Allowance | $6,547 | double room in residence hall |
| Board Allowance | $4,668 | meal plan C |
| Books & Supplies | $1,248 | estimate |
| Personal/Travel | $2,141 | non-Colorado residents |
| | $1,405 | Colorado residents |
| Total cost | $63,600 | non-Colorado residents |
| | $62,864 | Colorado residents |
We have need-based aid and merit-based scholarships available. Please see our Financial Aid pages for more detail about these funds.
The value of the WES Scholarship for academic year 2015-16 was raised by 8 percent. Each scholarship increased from $6,500 to $7,000, which is 11.6% of CC's cost of attendance. The total annual scholarship commitment for 21 students was $147,000.