Student Title IX Assistance and Resource Team
What is START?
The Student Title IX Assistance & Resource Team (START) is a confidential peer-to-peer resource for students seeking Title IX-related support*.
Title IX-related issues include gender-based discrimination, rape, sexual assault, sexual harassment, intimate partner violence, and stalking.
START members are students trained to provide resources and information for fellow students regarding the Title IX process at CC. We also provide information about other resources available on and off campus for Title IX-related issues. START is not, however, a resource for crisis situations.
START is a student­ run organization that operates under the supervision of the Sexual Assault Response Coordinator's (SARC) Office and works with the college's Title IX coordinators.
*START members are not advocates, nor do they sit in on any of the Title IX official proceedings.
Schedule a Session
How to schedule a session with a START member
Email START@coloradocollege.edu, letting us know that you want to book a session and whether you have a preference of day/time.
Let us know if there's a particular START member that you'd like to meet with based on our bios below. That being said, please do not select a START member that you have a friendship or personal relationship with.
Available Hours
Now that all sessions with students will take place virtually, our hours are more flexible. All current START members are available to meet virtually, please simply reach out to START@coloradocollege.edu to set up a meeting. In-person meetings will resume with regular campus operations.
About the Sessions
Sessions are 45-minutes long. Since START is not a crisis resource, START members are not available 24/7 nor do we have a hotline, so you must set up a session or email us to receive START assistance. Sessions cannot be made the same day, they must be scheduled up to 24 hours in advance.
Sessions can take place in a private place of your choosing, with the exception of in dorm rooms or homes. In order to ensure confidentiality, sessions must be in a private location. Common places people choose to meet include an upstairs Worner study room, the Interfaith House, or an empty classroom.
START is a confidential resource. This confidentiality means that a session with a START member is not going to be shared with anyone, is not a report to the college, and will stay between the two of you.
START members are not available during fourth week or block breaks but are otherwise available during their set hours.
Who Are We?
Katie Lobel, Co-Chair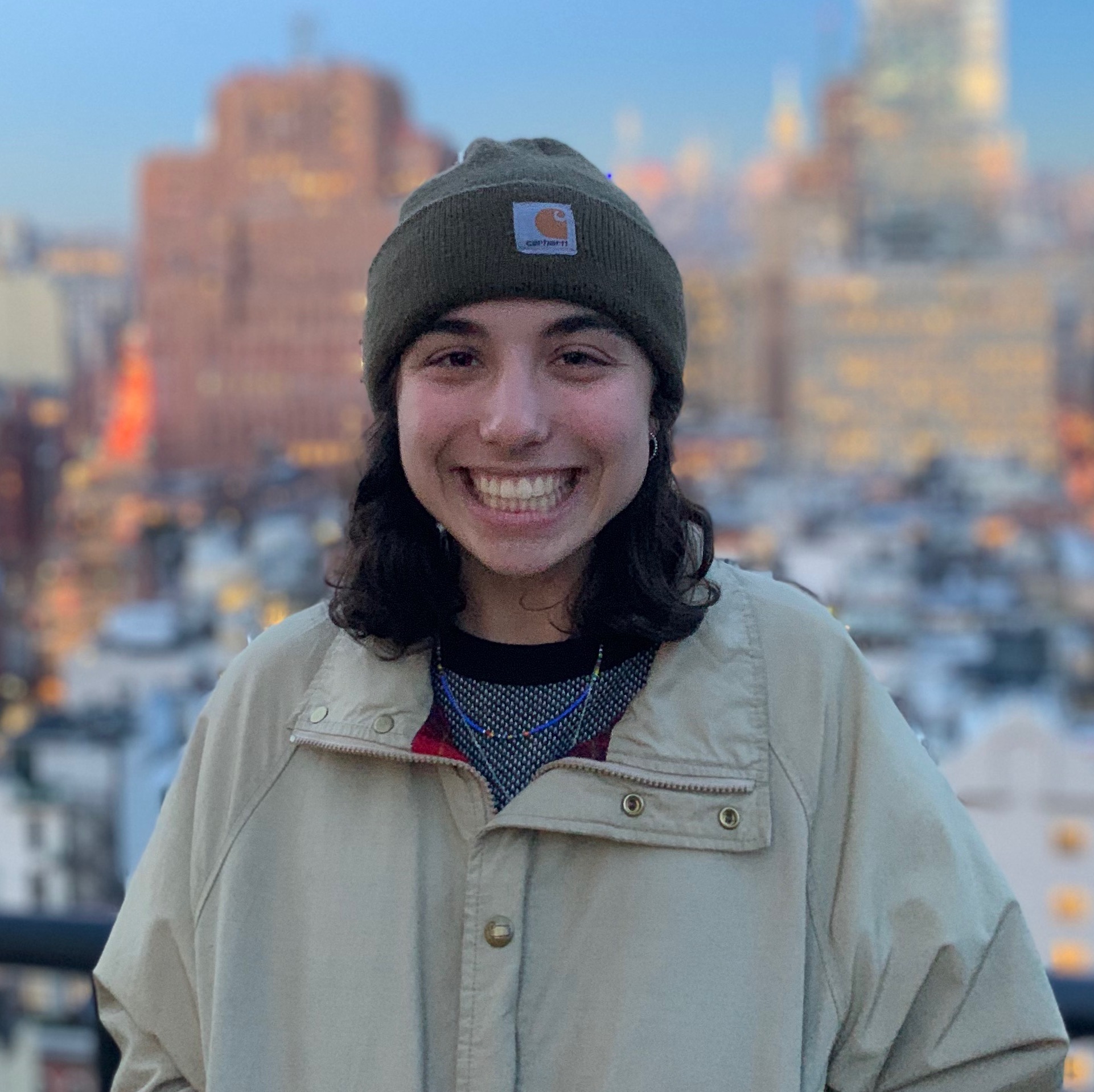 Howdy! My name is Katie and my pronouns are she/her/hers. I'm a Senior Environmental Studies major and Urban Studies minor from Brooklyn, New York. In addition to being a member of START, I enjoy being a part of the Sunrise Movement club, CC's Femme+ Skate club, an active member in the Colorado Springs Al-anon community, and in general being an avid fan of cities and urban planning :) 
---
Pardes Lyons-Warren, Co-Chair
Hey there! My name is Pardes, I use she or they pronouns, and I'm a senior(ish) Feminist & Gender Studies major. I grew up in St. Louis, MO, and have thoroughly enjoyed coming to CO and the mountains. I'm in SOSS, an Admissions Ambassador, and an enthusiastic club Ultimate Frisbee player. When I'm not bustling around campus, I like to hang out with friends, hammock, eat, and give Teds Talks. 
---
Wiktoria Grzech, Title IX Liaison and Tech Admin
Hi everyone! My name is Wiki (she/her/hers) and I am originally from Poland. I am a junior Economics and Business major. At CC, in addition to being a START member, I serve 
a
sthe leader of the Gender and Sexuality coalition affiliated with CCE, I am an inclusion representative for the CCSGA and student rep for the Campus Budget Committee. In my free time I love to learn new langua
ges, swim, lift weights, make jewelry, and drink lots of tea.
---
 Basimah Curry, Application Committee and Outreach

Hi! My name is Basimah Curry and my pronouns are she/her/hers. I'm a sophomore psychology major and FGS minor from the Philly area. In addition to being a START member, I am a Bridge Scholar, Bonner Fellow, and member of the SOSS board. In my free time I like to cook, watch old Disney movies, and hang out with friends!
---
Jordan Bates, 
Title IX Liaison and Tech Admin 
Hello everyone! I'm Jordan (he/him) and I'm a Junior Chemistry major, and Education and REMS minor. I grew up in Phoenix, Arizona, but my family currently lives in South Carolina. On campus, I help out in the Office of Admission and on CCSGA, but most of the time you can find me in Packard Hall doing something related to music. Also I love the MCU. 
---
  Zianah Griffin, Application Committee and Outreach
Hey I'm Zianah (they/she) and I'm really excited to be apart of START! I'm currently studying FemGen and Environmental Studies, I love playing music (even though I'm a beginner), writing, and ultimate frisbee. As a survivor I believe strongly in survivor support, community care, and dismantling a culture of sexual and gender-based violence. I'm here for anyone, formally or informally, so please never hesitate to reach out even when it feels hard.
---
Amanda Yoo, Advertising 
Hello, my name is Amanda Yoo, and I use she/her pronouns. I am currently a junior majoring in Molecular
Bio
logy and (hopefully) minoring in REMS. On top of being a START member, I am an RA inArthur House and am the Communications Executive for CC's GlobeMed chapter. Outside of school,I love to do any crafts, camp, and play piano.
Survivor Only Space
Are you interested in being apart of the sexual assault survivor-only space on campus?
What do we do?
We do art workshops, present journaling prompts, and lead conversations around certain aspects of survivorship and our healing processes < 3
We will have food, art supplies, journaling materials and lots of support in this space. We are open to any and all suggestions to continue to re-evaluate this space so it feels safe and inclusive!
Examples of past meetings:
https://drive.google.com/drive/folders/1HmJPG_pGWhKzt7IfrK2Dnb1W_zZNSMe_?usp=sharing
Confidentiality agreement:
I know that the information shared in these meetings will remain confidential to this group, unless I am putting myself or someone else in danger, in which case I will be directed to the resources I need.

I will not share the names of the individuals that attended this meeting with anyone outside of this group without the specific permission of the members.

I am in charge of deciding how much information I want to share, and I will not pressure any members into sharing information they are not yet ready to discuss. I am also in charge of deciding if I want to share my video during these meetings, or if I want to remain anonymous and listen in.

I will not take any photos or videos of these meetings.

I will be mindful of the physical space I am in, and I will wear headphones if I am not

alone in this space to protect the people in this group.
How to get involved:
Email m_duggan@coloradocollege.edu if you want to be added to the survivor-only group me! Or email me if you have any questions about the space/ are unsure if it is for you! I would love to grab coffee/ meet up with any of you to discuss this space if it would make you more comfortable.
Be sure to read the confidentiality agreement before emailing Mary to make sure you are comfortable with the requirements of the space.