Support is available 24/7
Sexual Assault Response Coordinator (SARC)
Anna Thompson
Worner 219
office (M-F 9-5): (719) 227-8101
amthompson@coloradocollege.edu
sarc@coloradocollege.edu
After Hours
SARC On-Call: (719) 602-0960
Counselor On-Call: (719) 389-6093, press 2
Sexual Assault Response and Prevention
<!div class="col-12">
<!/div> <!div class="col-12">
<!/div> <!div class="col-12">
<!/div> <!div class="col-12">
<!/div>
Other Pages
<!div class="col-12">
<!/div> <!div class="col-12">
<!/div> <!div class="col-12">
<!/div>
Student Title IX Assistance and Resource Team
The Student Title IX Assistance & Resource Team (START) is a confidential peer-to-peer resource for students seeking Title IX-related support*.
Title IX-related issues include gender-based discrimination, rape, sexual assault, sexual harassment, intimate partner violence, and stalking.
START members are students trained to provide resources and information for fellow students regarding the Title IX process at CC. We also provide information about other resources available on and off campus for Title IX-related issues. START is not, however, a resource for crisis situations.
START is a student­ run organization that operates under the supervision of the Sexual Assault Response Coordinator's (SARC) Office and works with the college's Title IX coordinators.
*START members are not advocates, nor do they sit in on any of the Title IX official proceedings.
Susanna Penfield, Co-Chair
Hello! My name is Susanna and my pronouns are she/her/hers.
I am a Junior who, after a lot of indecisiveness, has declared a Political Science major with a minor in Feminist and Gender Studies. I am from a tiny town in central Vermont (Population 1,000) but went to high school across the river in Hanover, New Hampshire. Throughout high school, I worked intimately with a community-based organization that used creativity and art to aid in the recovery of trauma victims and am excited to see how my experience there will transfer to a college setting. In addition to serving as a START co-chair, I play club rugby, lead NSO, work for Leviathan - CC's journal for literary and visual arts - and use whatever time is left to write, run, and generally enjoy the outdoors.
Elliott Williams, Co-Chair
Hello! My name is Elliott, my pronouns are he/him/his, and I'm from the small town of Norwich, Vermont.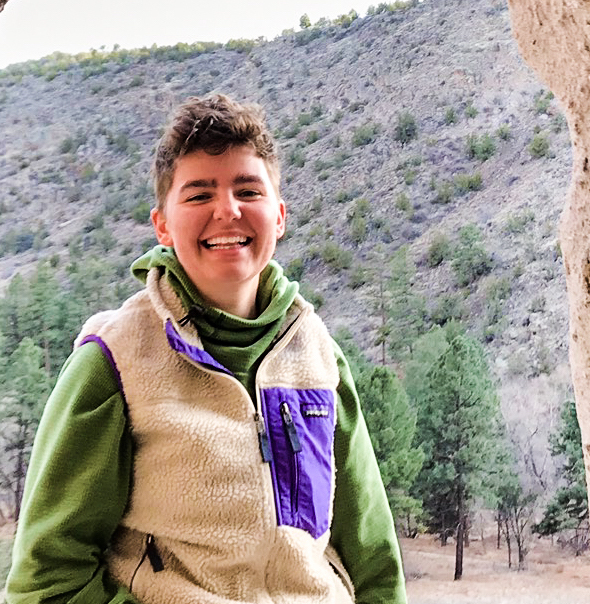 I am sophomore and currently undeclared, but I'll probably end up majoring in Political Science or Philosophy. I enjoy playing rugby and ice hockey, going for runs with friends, writing, and making art. I identify as trans non-binary and queer, so if you feel like you need to relate to someone on that level I'd love to chat. I am also a volunteer at TESSA so I am knowledgable about navigating these systems in the larger Colorado Springs area, beyond the CC campus.
Yuxuan Feng
Hi, I'm Yuxuan Feng (pronouns she/her/hers), from Beijing, China.
I'm a senior majoring in Anthropology and Mathematics. Labour studies, NGO and civil society in China, and queer theory are my research directions. I used to serve as Co-Chiar of Chinese Students Association and currently I organize SOIL Development Group, which is a student organization focusing on development studies. Love Monster in CC coffee and all chances to talk with you!
Anna Stern
Hi, I'm Anna and my pronouns are she/her/hers! I'm a junior from New York
majoring in sociology and minoring in history. Along with being a member of START, I'm a tutor at the Writing Center. In my free time I love watching stand up comedy and cooking with my friends.
Ellie Pfeiffer
Stephanie Dewald
Angelina Chen
How to schedule a session with a START member
Email START@coloradocollege.edu, letting us know that you want to book a session and whether you have a preference of day/time.
Let us know if there's a particular START member that you'd like to meet with based on our bios above, mention that too! That being said, please do not select a START member that you have a friendship or personal relationship with.
About the Sessions
Sessions are 45-minutes long. Since START is not a crisis resource, START members are not available 24/7 nor do we have a hotline, so you must set up a session or email us to receive START assistance. Sessions cannot be made same day, they must be scheduled up to 24 hours in advance.
Sessions can take place in a private place of your choosing, with the exception of in dorm rooms or homes. In order to ensure confidentiality, sessions must be in a private location. Common places people choose to meet include an upstairs worner study room, the Interfaith House, or an empty classroom.
START is a confidential resource. This confidentiality means that a session with a START member is not going to be shared with anyone, is not a report to the college, and will stay between the two of you.
START members are not available during fourth week or block breaks but are otherwise available during their set hours.