The 2015-16 State of the Rockies Speaker Series
---
Monday, August 31st, 2015 at 7:00pm, Gates Common Room, Palmer Hall, Colorado College
Large Landscape Conservation and the Future of America's Rivers
Scott Campbell '91, 2015 Lincoln Loeb Fellow at Harvard University's Graduate School of Design, and former Director of the Palmer Land Trust

Local, state, and national land trusts have protected more land in the United States than is encompassed by America's national parks. Working with private landowners—and using voluntary as opposed to regulatory frameworks—land trusts protect an additional 2,000,000-plus acres every year. As the land trust movement matures, so does its thinking about the water resources, which flow from, through, and across the nation's lands. Preserving the integrity of a resource that moves is inherently complex, especially when that resource is subject to vast sets of laws, regulations, and bureaucratic systems that have evolved over centuries to control its ownership, use, quality, and flow for an equally complex and varying number of users or agents. Join Scott Campbell as he explores the concepts, practices, and frameworks that conservation groups are using to protect and restore America's rivers.
Scott Campbell is the 2015 Lincoln Loeb Fellow at Harvard University's Graduate School of Design. Scott's work takes place at the nexus of conservation, preservation, economics, and community development in southern Colorado—where large cities and agricultural towns face radically juxtaposed trends of growth and decline due to consumptive land use patterns and competition for scarce water resources. Prior to his fellowship, Scott led conservation efforts at one of Colorado's largest land trusts, the Palmer Land Trust, which, under his leadership earned the Jane Silverstein Ries Award from the American Society of Landscape Architects and the Award for Excellence from the El Pomar Foundation. Before his time at Palmer, Scott served in the Colorado Office of Economic Development and International Trade, under Colorado Governor Bill Owens. There, he led the team that launched Colorado's Heritage Tourism Program—helping communities capitalize upon the more than $1.2 billion in natural and cultural resource preservation investments Colorado has made through the Great Outdoors Colorado Trust Fund and the Colorado State Historical Fund. Colorado College recently awarded Scott the 2015 Livesay Award for Social Change.
---
Thursday, September 24th, 2015 at 7:00pm, Gates Common Room, Palmer Hall, Colorado College
The Cost of Experience: How Outdoor Sports Pull Mountains Apart and Put Them Back Together Again
Annie Gilbert Coleman, Western Historian, Department of American Studies at Notre Dame University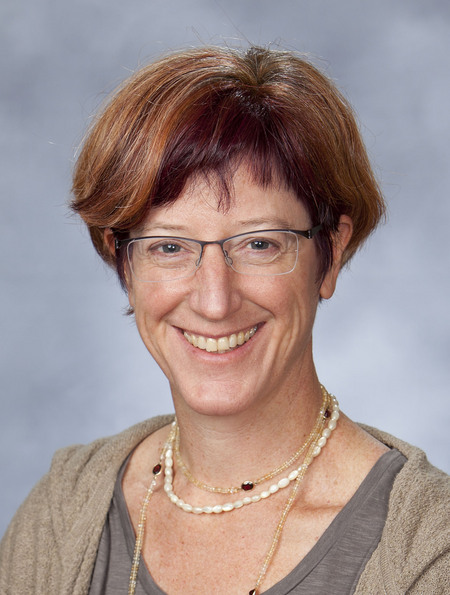 Americans have been playing in western mountain ranges for over a century, and the way we see, feel, and move through the Rockies matters. While outdoor recreation fueled the preservation of scenic mountain landscapes, it has also prompted extended legal battles, political conflict, and arson. Western historian Annie Gilbert Coleman will examine how our recreational consumption of mountain landscapes and fascination with GoPro cameras today continue to fragment the mountain ranges we hold dear while also presenting new opportunities for bringing people together.
Annie Gilbert Coleman is a 20th century American historian, whose work combines cultural studies, social history, and landscape studies with environmental history. She is interested in the intersection between consumer culture and nature, especially in the American West. She is author of Ski Style: Sport and Culture in the Rockies (2004), which explains how the ski industry transformed Colorado resort towns and their people in powerful and strange ways. Currently she is working on a cultural history of professional outdoor guides to be published by Oxford University Press.
---
Tuesday, November 3rd, 2015 at 7:00 pm, Gates Common Room, Palmer Hall, Colorado College
Innovative Water Management: New Tools for Securing Water for People and Nature
Aaron Derwingson, Agricultural Coordinator, The Nature Conservancy, Colorado River Program
Aaron Derwingson is the Agricultural Coordinator for The Nature Conservancy's Colorado River Program where he works in partnership with agricultural water users on pragmatic, solution-oriented approaches to protecting river flows while meeting the needs of people. Currently, he is leading community engagement and outreach efforts for the Water Bank study, and working with agricultural landowners to understand on-farm issues and concerns with adopting new water management and irrigation practices.
Aaron holds a Bachelor's degree in Biology from the University of Colorado and a Master's in Community and Regional Planning from the University of Oregon. Before joining The Nature Conservancy, Aaron worked at the Rio Grande Headwaters Land Trust helping protect important working lands, wildlife habitat, and water resources in Colorado's San Luis Valley.
---
Wednesday, November 18th, 2015 at 7:00 pm, Richard F. Celeste Theater, Cornerstone Arts Center
The Great Divide: The Destiny of the West is Written in the Headwaters of the Colorado
Jim Havey, Producer of The Great Divide, Havey Productions
The Great Divide, a feature length documentary film from the Emmy award winning team of Havey Productions, in association with Colorado Humanities, will illustrate the timeless influence of water in both connecting and dividing an arid state and region. From Ancient Puebloan cultures and the gold rush origins of Colorado water law to agriculture, dams, diversions and conservation; the film will reveal today's critical need to cross "the great divide," replacing conflict with cooperation. Producer Jim Havey will discuss the making of the film and answer questions after the showing.
---
Information on additional Fall 2015 and Spring 2016 events will be posted as available.