index
The 2014-15 State of the Rockies Speaker Series
---
Monday, September 8th, 2014 at 7:00pm, Gates Common Room, Palmer Hall, Colorado College
Sharing Water: What an Environmental Experiment in Mexico can Teach us About the Future of the Colorado River
John Fleck, long-time reporter for the Albuquerque Journal and author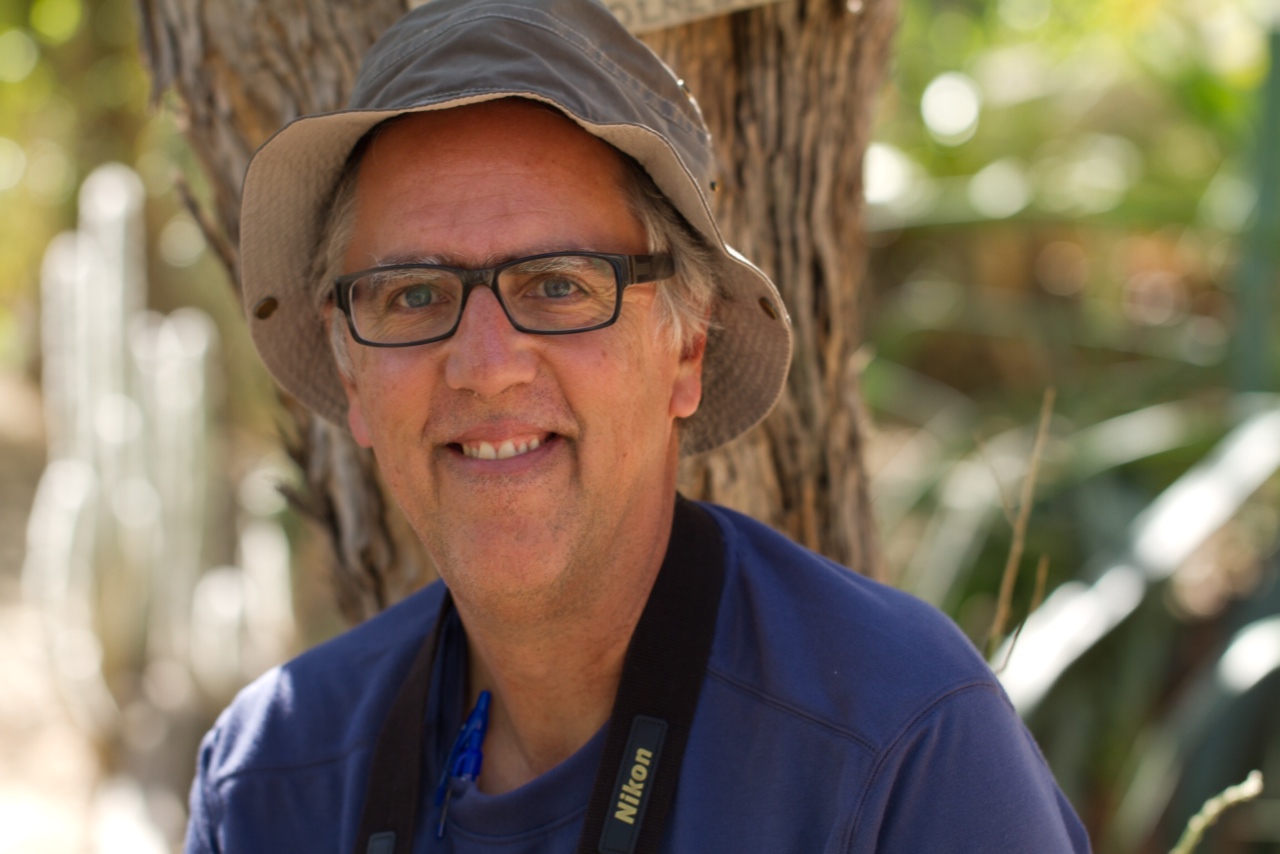 John Fleck has written about science for the Albuquerque Journal since 1990. He specializes in New Mexico's tenuous water situation and the climate issues that underlie it. He's worked as a newsman since before he could drink legally, covering NASA's Jet Propulsion Laboratory before moving to New Mexico to work at the Journal.
He's been a fellow and contributing editor at Stanford University's Bill Lane Center for the American West, where he worked on water issues with the center's Rural West Initiative. He's the author of A Tree Rings' Tale, a University of New Mexico Press book for young people about the science of climate, water and weather.
---
Thursday, October 9th, 2014 at 7:00pm in Packard Hall, Colorado College
Climate Policy: How Can Science Be Used More Effectively
Dr. Marcia McNutt, Former Director of the USGS, Editor-in-Chief of the journal "Science"
The State of the Rockies is a proud co-sponsor of this Colorado College Alumni Climate Workshop event!

Marcia McNutt is a geophysicist who became the 19th editor-in-chief of Science on June 1st, 2013. Before joining that prominent journal, she served as the director of the U.S. Geological Survey (USGS) from 2009 to 2013. She is one of a group of accomplished scientists who populated top government posts as part of President Obama's "dream team." During her tenure, the USGS responded to a number of major disasters, including earthquakes in Haiti, Chile, and Japan, and the Deepwater Horizon oil spill. McNutt has a proven record of on the ground work that provides a foundation for her strong policy work.
Before joining the USGS, McNutt served as president and chief executive officer of the Monterey Bay Aquarium Research Institute (MBARI), in Moss Landing, California. During her time at MBARI, the institution became a leader in developing biological and chemical sensors for remote ocean deployment, installed the first deep-sea cabled observatory in U.S. waters, and advanced the integration of artificial intelligence into autonomous underwater vehicles for complex undersea missions.
Prior to her position at MBARI, McNutt began her faculty career at the Massachusetts Institute of Technology (MIT), where she became the Griswold Professor of Geophysics and served as director of the Joint Program in Oceanography & Applied Ocean Science & Engineering, offered by MIT and the Woods Hole Oceanographic Institution. Her own research area is the dynamics of the upper mantle and lithosphere on geologic time scales, work that has taken her to distant continents and oceans for field observations. She is a veteran of more than a dozen deep-sea expeditions, on more than half of which she served as chief scientist or co-chief scientist.
---
Monday, December 1st, 2014 at 7:00 pm, Gates Common Room, Palmer Hall, Colorado College
A West that Works: Grass, Soil, Hope
Courtney White, Co-Founder of the Quivira Coalition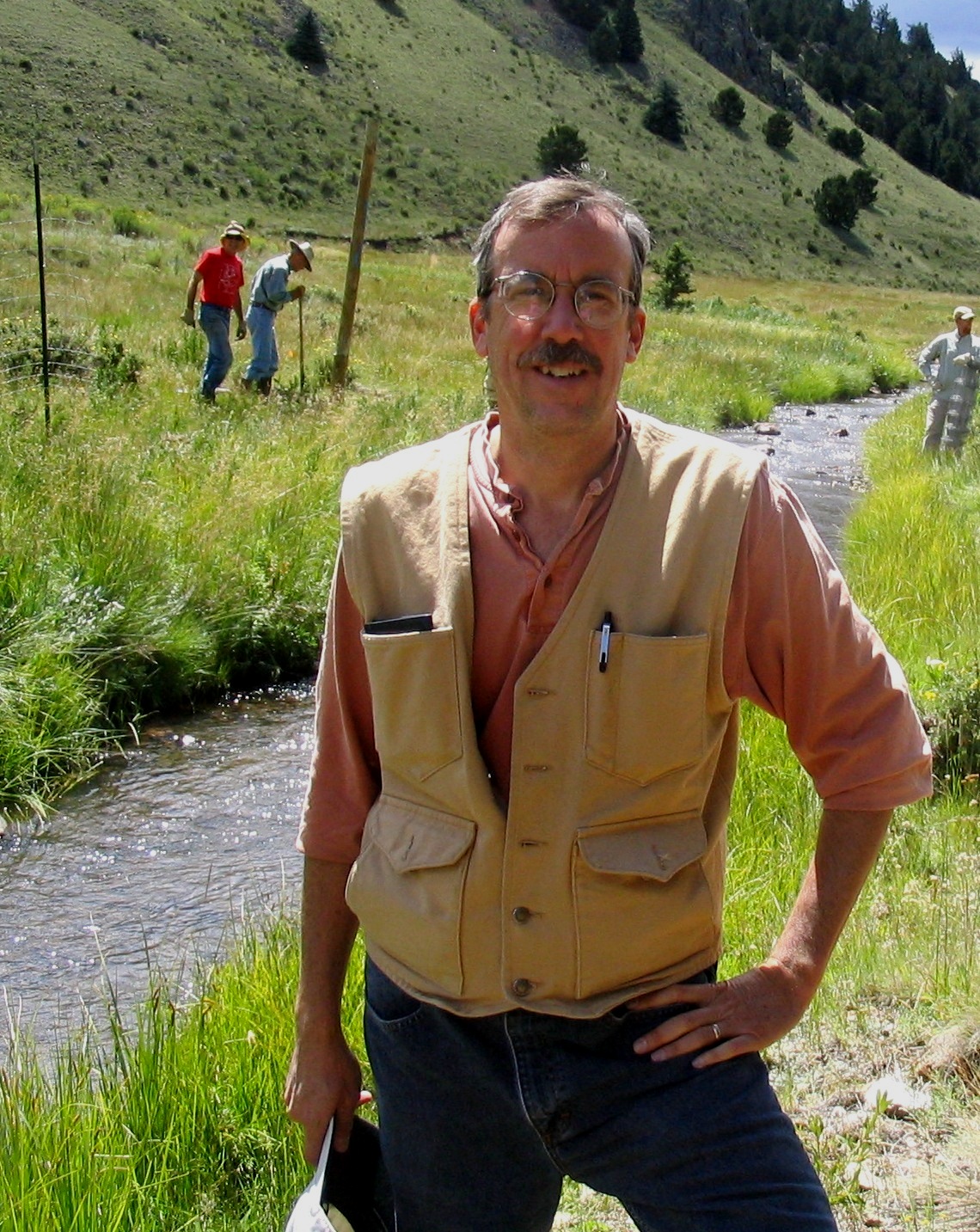 A former archaeologist and Sierra Club activist, Courtney dropped out of the 'conflict industry' in 1997 to co-found the Quivira Coalition, a nonprofit dedicated to building bridges between ranchers, conservationists, public land managers, scientists and others around practices that improve land health (see www.quiviracoalition.org). Today, his conservation work focuses on building economic and ecological resilience on working landscapes, with a special emphasis on carbon ranching and the new agrarian movement.
His writing has appeared in numerous publications, including Farming, Acres Magazine, Rangelands, the Natural Resources Journal and Solutions. His essay The Working Wilderness: a Call for a Land Health Movement" was published by Wendell Berry in 2005 in his collection of essays titled The Way of Ignorance.
In 2008, Island Press published Courtney's book Revolution on the Range: the Rise of a New Ranch in the American West. He co-edited, with Dr. Rick Knight, Conservation for a New Generation, also published by Island Press in 2008.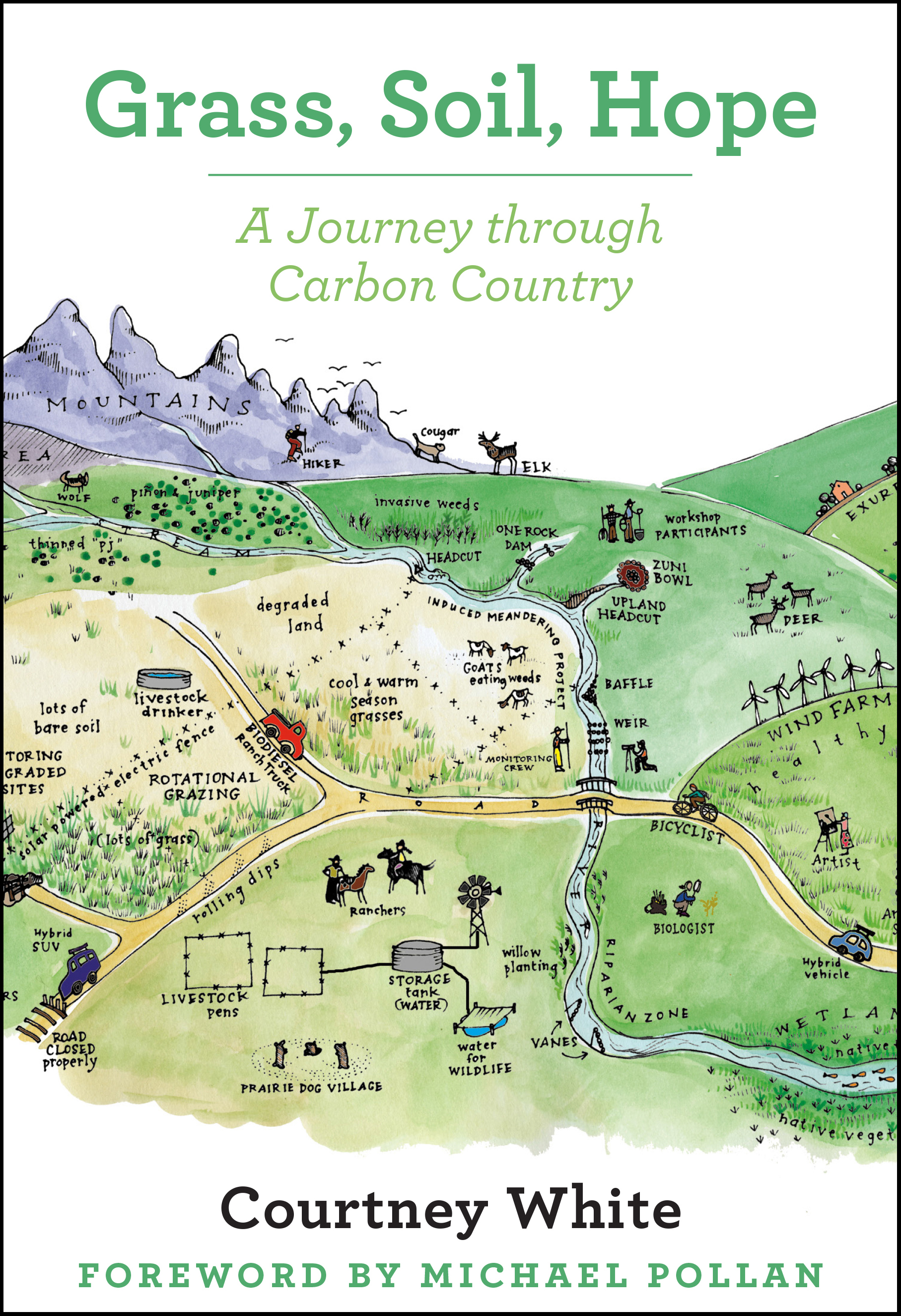 In 2010, Courtney was given the Michael Currier Award for Environmental Service by the New Mexico Community Foundation.
In 2012, he was a writer-in-resident at the U Cross Foundation, near Sheridan Wyoming, and he was the first Aldo Leopold Writer-in-Resident at Mi Casi
In 2014, his book Grass, Soil, Hope: a Journey through Carbon Country will be published by Chelsea Green Press. A collection of essays titled Age of Consequences, will be ublished by Counterpoint Press in early 2015.ta, in Tres Piedras, New Mexico, courtesy of the Aldo Leopold Foundation and the U.S. Forest Service. He also published a collection of black-and-white photographs of the American West in an online book titled The Indelible West. It includes a Foreword by Wallace Stegner (written in 1992). See: www.indeliblewest.com
He lives in Santa Fe, New Mexico, with his family and a backyard full of chickens.
More information and some of Courtney's work can be found on his web site: www.awestthatworks.com
---
Monday, February 23rd, 2015 at 7:00pm, Gates Common Room, Palmer Hall, Colorado College
Rediscover the Prairie: A Journey through North America's Imperiled Grasslands
Robin Walters '12 and Sebastian Tsocanos '12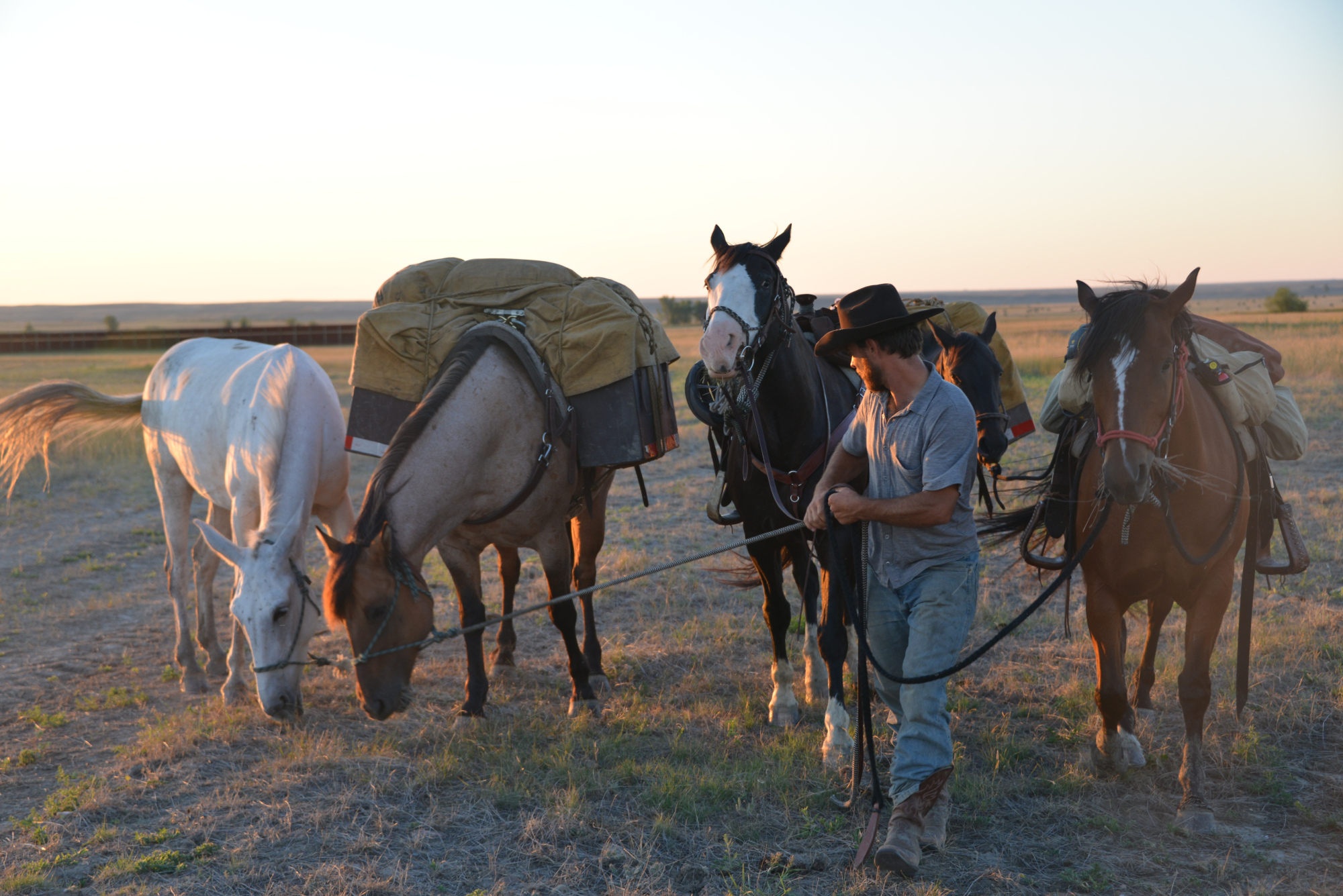 Traversing the Great Plains of North America by horseback, the Rediscover the Prairie project aims to celebrate the immense beauty of the North American grasslands. Robin Walter and Sebastian Tsocanos have set out to explore our legacy as stewards of this land, shaking hands with the landscape and the people who call it home. They continue to examine the roles ranching, farming, and wildlife conservation play in protecting our prairie heritage. Inviting discussion with local ranchers, farmers, ecologists, artists, and the public alike, their work dives into the region's rich historical past, sheds light on its present condition, and hopes to inspire creative possibilities for its future.
Tsocanos and Walter will share their first hand account of conservation efforts underway in one of the most imperiled ecosystems in the world and will present their photography, writing, and excerpts from their film.
Visit their website for more information on the Rediscover the Prairie project: http://rediscovertheprairie.org/
---
Thursday, March 5th, 2015 at 7:00pm, Gaylord Hall, Worner Campus Center, Colorado College
America's Public Lands: From Yellowstone to Smokey Bear and Beyond
Randall K. Wilson, Professor of Environmental Studies at Gettysburg College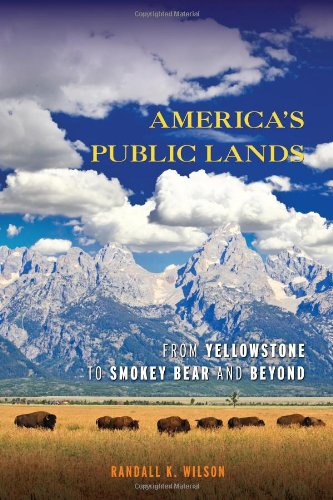 Randall K. Wilson is a professor of Environmental Studies at Gettysburg College in Pennsylvania where he teaches courses on environmental policy, natural resource management, sustainable communities, and the geography of the American West.
His recent book, America's Public Lands: From Yellowstone to Smokey Bear and Beyond, explores the dramatic story of the origins of the public domain, including the century-long push toward privatization and the subsequent emergence of a national conservation ideal. Arguing that we cannot fully understand one type of public land without understanding its relation to the rest of the system, he provides in-depth accounts of the different types of public lands. Including chapters on national parks, national forests, wildlife refuges, Bureau of Land Management lands, and wilderness areas, Wilson examines key turning points and major policy debates for each land type. He considers questions of bison and elk management and recent disputes over fire policy, roadless areas, mining claims, and grazing fees that play prominently into current Western land policy.
---
Monday, March 30th, 2015 at 7:00pm, Gates Common Room, Palmer Hall, Colorado College
Working Landscapes and Landscapes that Work: A Panel Discussion
Jennifer Peterson, Executive Director, Rocky Mountain Field Institute
Duke Phillips, CEO, Ranchlands
Bryan Bird, Wild Places Program Director, WildEarth Guardians
Thomas Sheridan, Research Anthropologist at the Southwest Center of University of Arizona
This culminating event of the State of the Rockies Project focus on large landscape conservation will convene experts and practitioners from the nonprofit, ranching, and conservation community. Discussing the diverse approaches to land management in the West and the effects those practices have on communities, economies and environments, our panelists will cover many of the issues affecting landscapes across the western United States.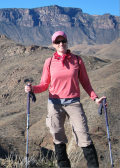 Jennifer Peterson is the Executive Director of the Rocky Mountain Field Institute. She joined the Rocky Mountain Field Institute team in September 2014 after spending the last several years working for the Extension Service at Texas A&M University where she coordinated two statewide educational programs designed to educate citizens about the importance of conserving and protecting natural resources. She received her BS from Texas A&M University in Rangeland Ecology and Management, an MS from the University of Idaho in Rangeland Ecology and Management, and graduated in August 2014 with a PhD from Texas A&M University where she investigated factors influencing landowner decisions to adopt conservation practices. Jennifer also obtained a professional graduate certificate in nonprofit management from the Bush School of Government and Public Service at Texas A&M. She brings extensive experience in education, stewardship, research, stakeholder engagement, and watershed restoration.
Duke Phillips is CEO of Ranchlands, a ranch management company based in southern Colorado. From Ranchlands.com:

"Ranchlands is an agricultural-based business that specializes in the management of large-scale ranches, where we partner with conservation-minded owners to implement ambitious conservation programs that co-exist alongside our own cattle operations. In addition to our diversified cattle business, we run a series of complementary land-based businesses including hospitality, hunting and fishing, and ecotourism.

We believe that, too often, the management of ranches is underestimated, resulting in high costs of ownership, degradation of natural resources, loss of potential earnings, and erosion of long-term value. Our management model hinges on the premise that ranchers' most important role in large rangeland investment strategies is as asset managers. We manage the land, resource base, facilities, and infrastructure from an ownership perspective, knowing that a healthy and balanced whole leads to higher long-term productivity and appreciation in value."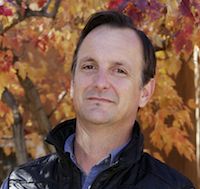 Bryan Bird is WildEarth Guardians' Wild Places Program Director. Bryan received his Masters in conservation biology from New Mexico State University in 1995 and holds an undergraduate degree in biology from the University of Colorado, Boulder in 1990. He has undertaken conservation research, planning, and protection projects in Central America, Mexico, and the Southwestern United States. Since first working for Guardians in 1996, Bryan has focused on restoration of national forestlands and their critical ecological processes, as well as monitoring, reviewing, and challenging Forest Service proposals and land management plans. He currently serves as a volunteer on the New Mexico Collaborative Forest Restoration Program Federal Advisory Committee. Bryan lives with his family in the Santa Fe River watershed and in his spare time enjoys skiing, mountain biking, traveling and on occasion surfing.
Thomas E. Sheridan, Ph.D., is Research Anthropologist at the University of Arizona's Southwest Center and a Professor of Anthropology in the Department of Anthropology.

Tom has conducted ethnographic and ethnohistoric research in the Southwest and Northern Mexico since 1971. He directed the Mexican Heritage Project at the Arizona Historical Society from 1982-1984, and was Director of the Office of Ethnohistorical Research at the Arizona State Museum from 1997 to 2003.
Since 1997, he's been involved in land-use politics in Arizona and the Southwest. He served as Chair of the Canoa Heritage Foundation, and has been heavily involved in Pima County's visionary Sonoran Desert Conservation Plan since 1998, chairing the Ranch Conservation Technical Advisory Team. Tom was President of the Anthropology & Environment Section of the American Anthropological Association from 2003 to 2005.
He is also an editor of Stitching the West Back Together. Published in September 2014, the book explores an expanded, inclusive vision of environmentalism as it delves into the history and evolution of Western land use policy and of the working landscapes themselves. For more information on the recent publication, please visit this website.