---
Questions regarding the Ritt Kellogg Fund can be directed to Andrew Allison-Godfrey, the Program Coordinator, or the Outdoor Education Office.
aallisongodfrey@coloradocollege.edu
(719) 389-6803
---
About
The Kellogg family and friends founded the Ritt Kellogg Memorial Fund in the winter of 1993 in honor of their beloved son and friend, Peter Rittenhouse (Ritt) Kellogg Jr. The mission of the endowment fund is to help Colorado College students promote imagination, challenge and personal growth in their own responsible and conscientious pursuit of wilderness expeditions and education. The mission is perpetuated through outdoor expedition grants, education grants, environmental service and books donated to the Tutt Library.
Ritt Kellogg grants may be awarded for rations, transportation, education, and permits. The Advisory Committee will not fund gear purchases.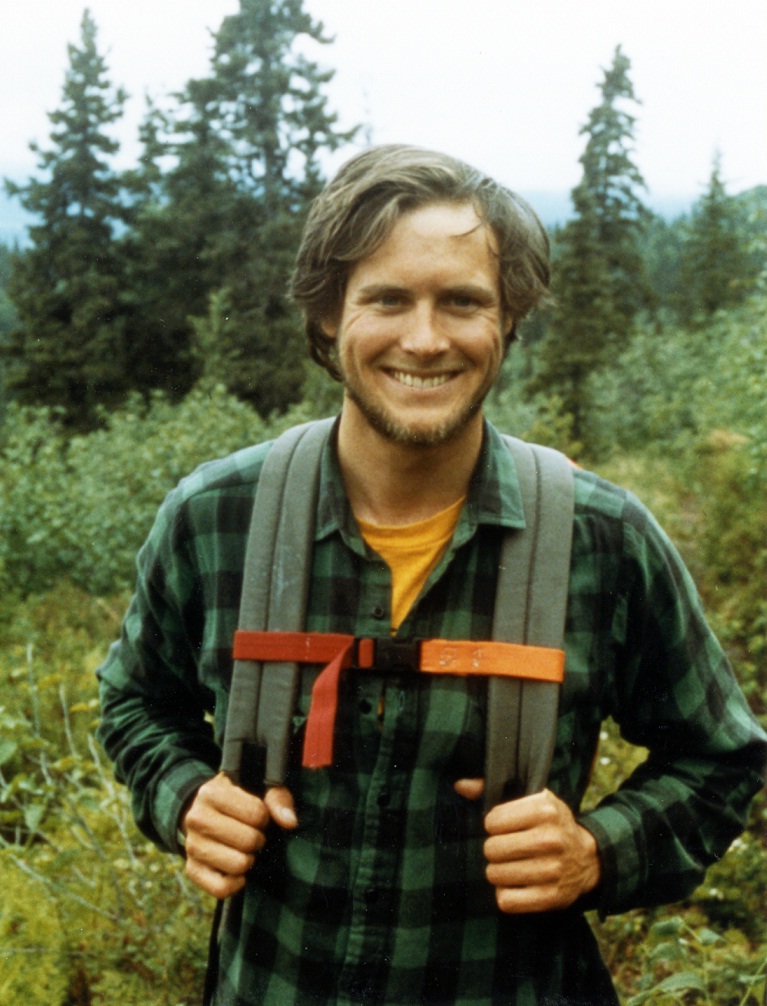 About Ritt Kellogg
Ritt Kellogg graduated from Colorado College in 1990 with a degree in philosophy. He loved wild places, both at sea and in the mountains. Whether skiing the Bugaboos, guiding on Denali, teaching for Outward Bound in Rockland, Maine and Florida, or planning a sailing voyage around the world, Ritt lived with vision and drive. He valued the preservation and protection of wilderness areas, and he strived to be a positive friend to all. Ritt died tragically in an avalanche while he, Tom Walter and Colby Coombs '89 were topping out on the east face of Mt. Foraker in Alaska, June 18, 1992. Tom was also killed in the fall.
"And can it be that in a world so full and busy, the loss of one weak creature makes a void in any heart, so wide and deep that nothing but the width and depth of vast eternity can fill it up."

— Charles Dickens
---
The Ritt Kellogg Memorial Fund supports the following programs:
The Ritt Kellogg Memorial Fund provides expedition grants for responsible wilderness expeditions lasting 12 or more days and located in the US and Canada. Grants submissions are due the first day of Winter Block and funding decisions are made by the end of Block VI. Students should view this as a chance to undertake a responsible and rewarding challenge that is thoughtful and inspiring.
The Ritt Kellogg Memorial Fund provides education grants to support CC students in planning and executing responsible wilderness expeditions. Education grants are intended for current CC students who have either received a RKMF expedition grant or plan to apply for a grant in the near future. Education Grants are awarded first-come, first-serve on a rolling basis.
Book Collection

Each year, the Ritt Kellogg Fund purchases and donates books to Colorado College's Tutt Library. These books are intended to provide students with references on topics related to wilderness expeditions and education. Our collection features publications on a variety of topics including outdoor instruction and technique, guidebooks, maps, history, narratives and wilderness spirit.
Ritt Kellogg Climbing Wall
Colorado College is privileged to have the on-campus, Ritt Kellogg Climbing Wall inside the El Pomar Sports Center. This valuable student resource was made possible through a generous donation from the Kellogg Family and through the cooperation of the Outdoor Recreation Committee. Ritt grant applicants and recipients are encouraged to utilize this resource as means for training and preparation for their expeditions.