Spring Residents
Spring Semester Residents 2020
Barbara Bash
Mindfulness Resident
Blocks 5-8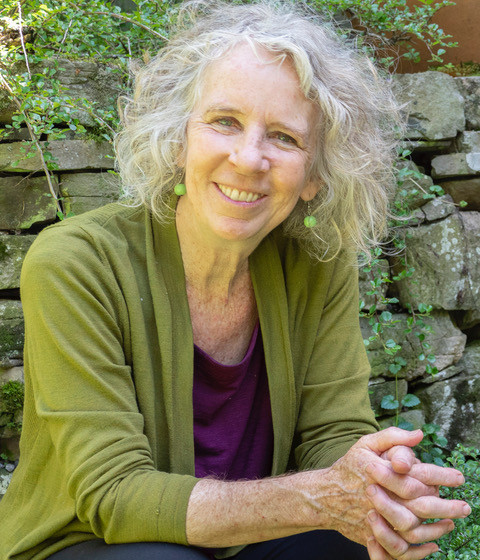 Office: Armstrong 225
Office Hours: Tuesday & Thursdays, 2-3pm (or by appointment)
Email: bbash@coloradocollege.edu
Barbara Bash is an author, illustrator and performance artist engaged in the life of the alphabet mixing western and buddhist sensibility. She has written and illustrated award-winning books on natural history for children and adults and teaches creative process and big brush calligraphy widely. During the spring semester at CC she will be offering her mindfulness art and communication practices throughout the college.
Website - barbarabash.com
Visual blog - barbarabash.blogspot.com
Click here to view a list of mindfulness and art offerings that Barbara can bring to your class!
Events:
Mindful Thursdays
2 - 3:30 pm on Zoom! Meeting ID: 331-552-859
Join Barbara Bash, Mindfulness Resident for CC Spring Semester,
as she offers mindfulness practices of body speech and mind
utilizing circle work, Nonviolent Communication and deep listening.
Come join in !
---
Dr. Bon Ku
Innovator in Residence
Block 6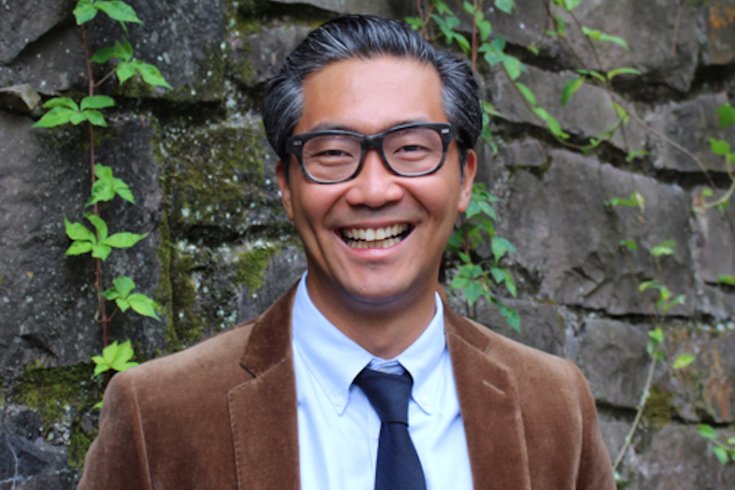 Bon Ku, MD, MPP is the Assistant Dean for Health & Design at Thomas Jefferson University. A practicing emergency medicine physician, he is also the Director of the Health Design Lab and created the first design thinking program at a medical school. His Lab teaches future physicians to apply human-centered design to healthcare challenges and tackles healthcare inequalities as a form of social justice. Their work toward building healthier cities and redesigning medical education has been featured in The New York Times, CNBC, Architectural Digest, Fortune and Wired Magazine. Dr. Ku is the recipient of the Cambridge Health Alliance Art of Healing Award and healthcare innovation awards from The Philadelphia Inquirer and the Philadelphia Business Journal. He has spoken at conferences, academic medical centers and universities around the world. Recent venues include SXSW, TEDx, Mayo Clinic Transform, Yale School of Management, American Institute of Architects and Singapore Design Week.
Dr. Ku was a regular panelist on the primetime television show Chasing the Cure Live with Ann Curry and his forthcoming book, Health Design Thinking, co-written by Ellen Lupton, will be published by Cooper Hewitt, Smithsonian Design Museum and MIT Press in March 2020.
Events:
Making Health Care Beautiful by Design
Thursday, March 5, 6pm, Cornerstone Arts Center Film Screening Room
Join Dr. Bon Ku, an emergency medicine physician and Director of the Health Design Lab at Thomas Jefferson University, in a conversation about design and health care. Bon will show how design has been applied to real-world problems in health care, from gyn exams in the emergency room to better pill bottles, hospital gowns and exam rooms. His new book, Health Design Thinking, co-written by the influential designer Ellen Lupton, shows ways to generate creative ideas and solutions in the context of medicine. Problems in health care often involve ambiguity and uncertainty, lacking black-and-white answers. His talk will invite attendees to think like designers and embrace the art of listening and the joy of making.
Dr. Ku's book, Health Design Thinking applies the principles of human-centered design to real-world health care challenges, from drug packaging to early detection of breast cancer. The book makes a case for applying the principles of design thinking to real-world health care challenges. As health care systems around the globe struggle to expand access, improve outcomes, and control costs, Health Design Thinking offers a human-centered approach for designing health care products and services, with examples and case studies that range from drug packaging and exam rooms to internet-connected devices for early detection of breast cancer.
Health Design Lab website: https://www.healthdesignlab.com/
Article and video: https://fortune.com/2019/03/14/healthcare-design/
---