Spring Residents
Spring Semester Residents 2020
Barbara Bash
Mindfulness Resident
Blocks 5-8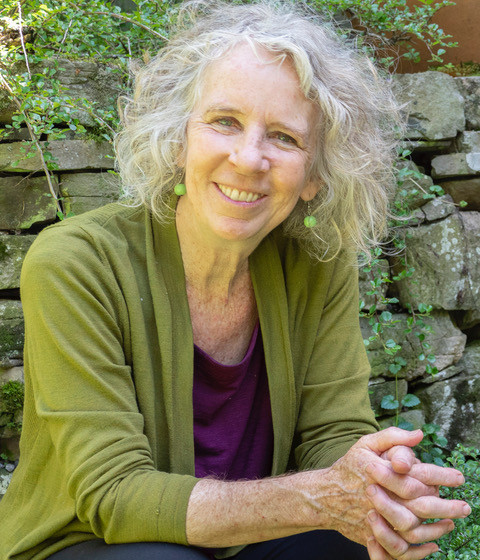 Office: Armstrong 225
Office Hours: Tuesday & Thursdays, 2-3pm (or by appointment)
Email: bbash@coloradocollege.edu
Barbara Bash is an author, illustrator and performance artist engaged in the life of the alphabet mixing western and buddhist sensibility. She has written and illustrated award-winning books on natural history for children and adults and teaches creative process and big brush calligraphy widely. During the spring semester at CC she will be offering her mindfulness art and communication practices throughout the college.
Website - barbarabash.com
Visual blog - barbarabash.blogspot.com
Click here to view a list of mindfulness and art offerings that Barbara can bring to your class!
Events:
Qigong & Big Brush: An Experience of Two Grounding Practices
Thursday, February 6th, 4:30-6:30pm, Studio C in Cornerstone Arts Center.
Beginning with the body, Chaplain Kate Holbrook will lead a Qigong practice , integrating the mind into the body through meditative movement.Then we will move into the practice of big brush calligraphy. Held by ancient Chinese principles of heaven, earth and human, using large horsehair brushes and buckets of ink, alive marks will appear on the page.
An interest in visual expression and movement is the only prerequisite to participate.
Watch an example of a Big Brush Calligraphy Session here!
Leaping Letters: From Nature, to Pictograms, to the Alphabet
Wednesday, February 19th, 3pm-4:30pm, Cornerstone Flex Room
A visual performance exploring the writing of the world, beginning with the calligraphic movements of birds and weather and water and growing things, distilled through the hand into pictograms, evolving into the journey of the alphabet, ending with a spontaneous poetic expression joining space, form and heart.
Mindful Wednesdays
3 - 5 pm at Creativity & Innovation (232 E. Cache La Poudre St)

Join Barbara Bash, Mindfulness Practitioner in Residence, for various mindfulness practices engaged with art, writing, communication, and circle work.

When we get on the page of our life, self-connection can happen. Being willing to get in the room we become connected with others and life expands. Through it all, restoration of spirit shows up.

Come join in !
---
Dr. Bon Ku
Innovator in Residence
Block 6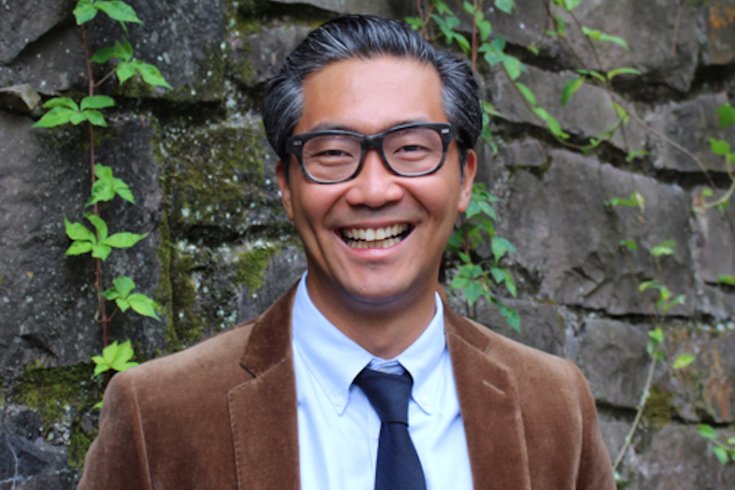 Bon Ku, MD, MPP is the Assistant Dean for Health & Design at Thomas Jefferson University. A practicing emergency medicine physician, he is also the Director of the Health Design Lab and created the first design thinking program at a medical school. His Lab teaches future physicians to apply human-centered design to healthcare challenges and tackles healthcare inequalities as a form of social justice. Their work toward building healthier cities and redesigning medical education has been featured in The New York Times, CNBC, Architectural Digest, Fortune and Wired Magazine. Dr. Ku is the recipient of the Cambridge Health Alliance Art of Healing Award and healthcare innovation awards from The Philadelphia Inquirer and the Philadelphia Business Journal. He has spoken at conferences, academic medical centers and universities around the world. Recent venues include SXSW, TEDx, Mayo Clinic Transform, Yale School of Management, American Institute of Architects and Singapore Design Week.
Dr. Ku was a regular panelist on the primetime television show Chasing the Cure Live with Ann Curry and his forthcoming book, Health Design Thinking, co-written by Ellen Lupton, will be published by Cooper Hewitt, Smithsonian Design Museum and MIT Press in March 2020.
Events:
Making Health Care Beautiful by Design
Thursday, March 5, 6pm, Cornerstone Arts Center Film Screening Room
Join Dr. Bon Ku, an emergency medicine physician and Director of the Health Design Lab at Thomas Jefferson University, in a conversation about design and health care. Bon will show how design has been applied to real-world problems in health care, from gyn exams in the emergency room to better pill bottles, hospital gowns and exam rooms. His new book, Health Design Thinking, co-written by the influential designer Ellen Lupton, shows ways to generate creative ideas and solutions in the context of medicine. Problems in health care often involve ambiguity and uncertainty, lacking black-and-white answers. His talk will invite attendees to think like designers and embrace the art of listening and the joy of making.
Dr. Ku's book, Health Design Thinking applies the principles of human-centered design to real-world health care challenges, from drug packaging to early detection of breast cancer. The book makes a case for applying the principles of design thinking to real-world health care challenges. As health care systems around the globe struggle to expand access, improve outcomes, and control costs, Health Design Thinking offers a human-centered approach for designing health care products and services, with examples and case studies that range from drug packaging and exam rooms to internet-connected devices for early detection of breast cancer.
Health Design Lab website: https://www.healthdesignlab.com/
Article and video: https://fortune.com/2019/03/14/healthcare-design/
---
Jon Cohrs
Innovator in Residence
Block 7
Jon Cohrs is a visual artist and audio engineer whose work uses public engagement, collaboration and site-specific explorations to address issues around healthcare, the environment and technology. His most recent project, Back Water, is a documentary film about the anthropocene, in which a group of people forge the New Jersey Meadowlands by canoe, exploring a strange landscape that tells the story of a civilization's new frontier.

As an audio engineer and the founder of Bear Call Mastering, a mastering and post-production sound studio based in Kingston, NY. Previously he founded Spleenless Mastering in Portland, Oregon and Brooklyn, NY. He has worked with artists such as Rirkrit Tiravanija, Tony Conrad, Cory Arcangel, Tara Jane O'Neil, Laurie Anderson and mastered the soundtrack for the Oscar nominated film, 'Nebraska.'

As a fellow at Eyebeam Jon created OMG TV; an analog TV station that went live during the digital transition when television stations turned off analog transmission. OMG TV was used as a reference in a Supreme Court amicus brief on creativity and copyright. In 2011 he created Alviso's Medicinal All-Salt. The medicinal "cure-all salt" is created from effluent wastewater and is an aggregate of the pharmaceuticals Americans are taking to heal themselves.

His work has been shown at Ars Electronica, FutureEverything, 2010 Vancouver Olympics, The Total Museum Korea, Art in General, Eyebeam among others. He's received grants from NYSCA, Media Arts Assistance Fund, Mellon Grant, Experimental Televisions Center, FEAST, Future Everything and fellowships from Eyebeam, NYFA, and the Banff Centre for the Arts, in addition to numerous residencies throughout the US and Europe.
He is currently a lecturer of Media Art at SUNY Purchase College. Previously he has lectured at Parsons School for Design, Pratt Institute, NYU ITP, RPI, and Finish Academy of Fine Art (KUVA).
For more information or to schedule a class visit, contact Jessica Hunter-Larsen, jhunterlarsen@coloradocollege.edu
719-389-7083
Events:
Artist Talk and Film Screening
Wednesday, March 25 from 4 to 6pm, Cornerstone Screening Room
In the middle of New Jersey exists a strange landscape of wetlands and wildlife migrations, garbage dumps and the ruins of industry, toxic waste sites and a river that tells the story of a civilization's new frontier. That is what seven young people have chosen to paddle through for 10 days, in canoes… A singular expedition, as romantic as it is political.
BACK WATER is a thought-provoking and humorous look at the changing nature of wilderness. It follows a group of explorers as they set out on an expedition to a new frontier consisting of toxic waste dumps and abandoned factories. In this swampy wetland just miles from the heart of Manhattan, they work their way south by canoe, paddling past the relics of manufacturing, an Agent Orange remediation site, and the ghosts of the old Penn Station, attempting to survive in an environment where wildlife and industry co-exist.
As the team is confronted by natural elements such as wildfires and flood-tides, and as man-made toxic spills threaten their water supply, each character reveal their unique perspective on their place in this strange new landscape. Like any expedition into the unknown, the explorers are constantly met with surprises: a hunt for an Agent Orange storage site leads instead to poachers trapping turtles; in a world where "natural flavors" are advertised by green pastures and pristine waters, the explorers stumble upon one of the highest concentrations of artificial flavoring and processed food factories in the world. Against this back drop of birds and factories, open sky and highway overpasses, the explorers contemplate the co-existence of mankind and wildlife in our post-industrial world, constantly reminded of the contradictions inherent in such a landscape.
---