Welcome to Honnen Ice Arena
Honnen Ice Arena is located on the campus of Colorado College just west of the intersection of Cascade and Cache La Poudre streets. The campus is slightly north of the Colorado Springs downtown area.
Both hockey and figure skating are featured at the rink. An individual can find a program to suit their needs from learning to skate to hockey pick-up and league games.
For more information explore this website or call 719-389-6157.
Due to summer projects on campus our main entrance will be blocked until further notice, if you are visiting Honnen please use West side entrance near the pool instead.
Effective September 1, 2018, there will be a price increase to the following sessions only, new prices will be:
Stick and Puck...........................$8
Geezer Hockey...........................$8
Wednesday AM Hockey............$10
Over 40 Hockey........................$10
News
Calendar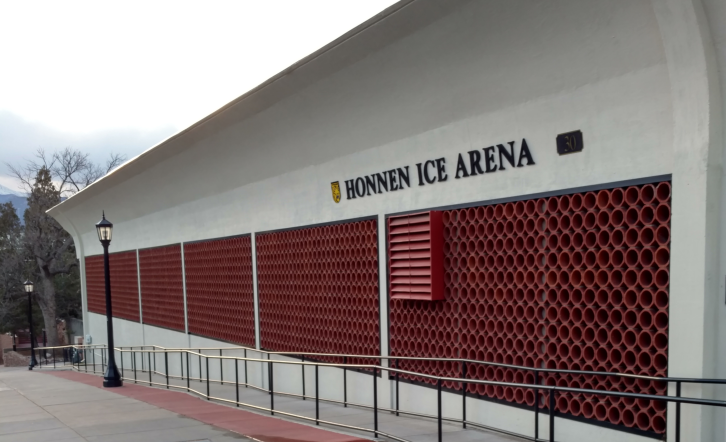 Contact Information
30 W Cache La Poudre St
Colorado Springs, CO 80903
719-389-6157
LINDA ALEXANDER
Director
719-389-6156
lalexander@​coloradocollege.edu

KEVIN SOMMER
Assistant Director
Learn to Skate Director
719-389-6913
ksommer@coloradocollege.edu

NICHOLAS WINKELBLECH
Ice Operations Tech / Supervisor
719-389-6157
nwinkelblech@coloradocollege.edu
Social Media

Honnen now accepts credit and debit cards with Square