Shelby M. C. Davis
Shelby M. C. Davis
2016 Honorary Degree Recipient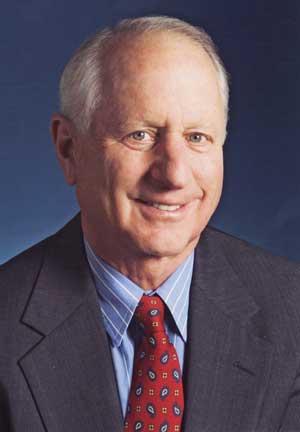 Shelby M. C. Davis co-founded the Davis United World College Scholars Program in 2000 with five pilot schools. The program, which aims to transform lives and increase global diversity in American higher education, awards scholarships to international students studying at colleges and universities in the United States. Today, it is the largest international scholarship program for undergraduates in the world with more than 6,000 Davis United World scholars from 152 nations who have been supported at 91 partner colleges and universities across the country.
Colorado College has participated as a Davis United World College since 2002, drawing more than 120 Davis United World College scholars, representing more than 30 countries including Swaziland, India, United Kingdom, Sri Lanka, Poland, Japan, Sweden, Mexico, and Bulgaria.
Davis's efforts have led to success in many additional ventures throughout his lifetime. In 1969, he founded Davis Advisors, a global asset management firm with more than $37 billion under management. Today the firm is run by his son Christopher. Previously, Davis had a successful career at The Bank of New York, where he rose to become the head of research and was named the youngest vice president in the history of the bank since U.S. Founding Father Alexander Hamilton established it in 1784. Davis earned his bachelor's degree in history from Princeton University in 1958. He is now retired and has been recognized as a leading supporter of international education.
Davis is president of the S&G Foundation in Wyoming, chairman of the Shelby Cullum Davis Charitable Fund in Wilmington, Delaware, and a patron of the United World College-USA. Davis is an emeritus board member at Teton Science School in Jackson, Wyoming, a trustee emeritus of the U.S. Ski & Snowboard Association, a former trustee at Princeton University and former overseer to the Hoover Institution. He has been the recipient of many honorary degrees.
Davis is married to Gale Lansing Davis and has six children and several grandchildren. The couple lives in Jackson Hole, Wyoming.