2022 Speakers
Commencement Speaker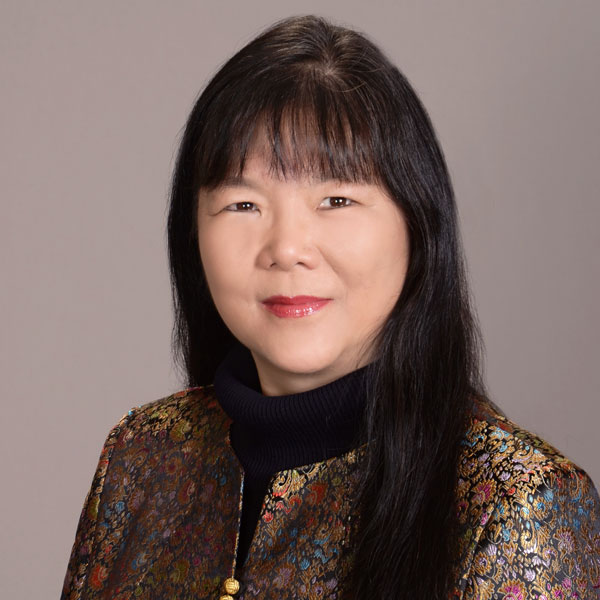 Dr. Margaret A. Liu '77
Dr. Margaret A. Liu is renowned in the fields of vaccines, gene delivery, and cancer immunotherapy. She is a Colorado native who graduated summa cum laude from Colorado College as a Boettcher Scholar, passed the Epreuve pour le Diplôme d'Enseignement à l'Unanimité du Jury  (judges' unanimous decision) in piano at L'Ecole Normale de Musique de Paris (also in 1977), and earned an M.D. from Harvard Medical School in 1981. She completed clinical training (internal medicine internship and residency followed by an endocrinology fellowship), then was an instructor at Massachusetts General Hospital/Harvard Medical School as well as a visiting scientist at Massachusetts Institute of Technology. She pioneered two technologies for cancer and vaccines (bispecific antibodies and DNA vaccines) for which she has received a number of awards internationally, with two honorary doctorates including a D.Sc.hc from Colorado College and an M.D.hc, from the Karolinska Institutet in Stockholm, where she had been previously invited to lecture by the Nobel committee. She is known as "The Mother of DNA Vaccines," a technology that also laid foundations for mRNA vaccines. She was the scientific lead for the WHO drafting group for the recently approved WHO guidelines for mRNA vaccines.
Liu is CEO of PAX Therapeutics, hedersdoktor with scientific affiliation at the Karolinska Institutet in Stockholm (where she was previously visiting professor, then foreign adjunct professor), and adjunct full professor at the University of California, San Francisco. As principal of ProTherImmune, she consults for companies, investment firms, and scientific governmental and non-governmental organizations. She is a chairman and president emerita of the International Society for Vaccines, on the Scientific Advisory Board of the Oxford Jenner Institute (which developed the AstraZeneca COVID-19 vaccine), and a director of Ipsen Pharma. Previous executive and board positions at pharma/biotech companies include Merck, Chiron, Sangamo, Transgene, and Adjuvance. She formerly was senior advisor in vaccinology at the Bill & Melinda Gates Foundation, executive vice-chair of the Board of Trustees of the International Vaccine Institute established by the United Nations (in Korea), treasurer and trustee of the San Francisco Conservatory of Music, and a member of Dr. Tony Fauci's NIAID NIH Advisory Council. She was named one of "The 50 Most Important Women Scientists" by Discover magazine.
Baccalaureate Speaker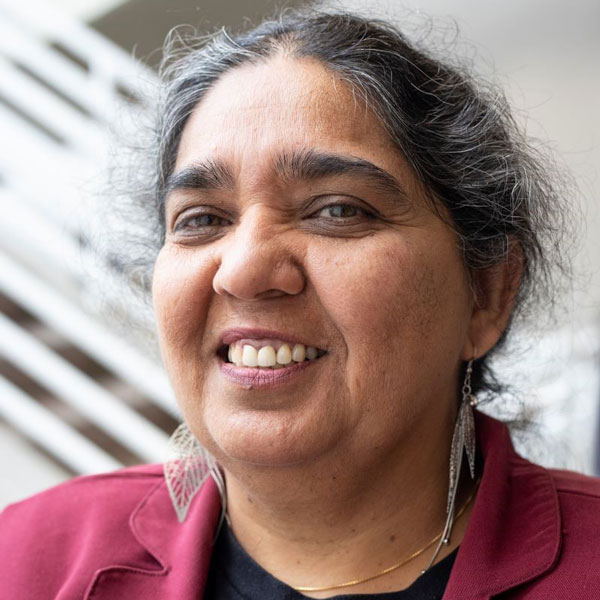 Dr. Neena Grover, Professor of Chemistry and Biochemistry
Dr. Neena Grover is the Verner Z. Reed Professor in the Department of Chemistry and Biochemistry. Her teaching, scholarship, and service were recognized by the Blue Key Honor Society and by the Janet Anderson Award from the Midstates Consortium for Math and Science. She earned a master's degree in chemistry from the prestigious Indian Institute of Technology in Kanpur. Her research is in the area of nucleic acids structures and functions, with a doctorate degree in DNA cleavage (chemotherapy) from the University of North Carolina at Chapel Hill and her postdoctoral work on small catalytic RNA at the University of Colorado, Boulder. She joined Colorado College in 1999 and was the sole biochemistry professor for many years. Her teaching style is student- and research-centered. Students in her courses participate in class discussions instead of lectures. They dance to the molecular vibrations or sing songs about chemistry. Her students learn to present scientific concepts of relevance to the community in plain English. She is a national leader in problem-based service learning in biochemistry.
Students participate in RNA research in her laboratory every year, leading to multiple students presenting their work at national meetings of the American Society for Biochemistry and Molecular Biology. She was recognized for this by the national society. She routinely publishes research with her students. In addition, she has participated in national conversations on biology reform. She is a biochemistry and molecular biology editor for Course Source, an evidence-based resource for undergraduate teaching, and is on the editorial board of Biochemistry and Molecular Biology Education, the leading education journal of the field.
She truly believes in her students' potential and encourages them to link ideas from different classes. Students have provided feedback such as, "I so enjoyed how Neena took what we learned in class and applied it to so many topics and fields of study, which felt like the true embodiment of the liberal arts at CC," and, "Dr. Grover is a holistic teacher, and this is her biggest strength. She helps students contextualize material by discussing the larger implications and 'why' of each piece of information. Because of the questions Dr. Grover asks, this is the first chemistry class that made me truly understand the content rather than simply memorize or regurgitate information."
Creating spaces for all students to be successful is one of the key elements of her teaching. She has been part of Colorado College's antiracism effort since the beginning, as a member of the task force that participated in the college's external review. She is currently chairing the Diversity & Equity Advisory Board and serves on the Antiracism Commitment Committee, and she is one of the faculty leaders on Project 2024. She has presented talks nationally on creating antiracist teaching.
Her most recent project was finishing a textbook entitled, "Fundamentals of RNA Structure and Function" (Springer-Nature, May 2022), with Colorado College students as co-authors.