Faculty
https://www.coloradocollege.edu/offices/colketcenter/qrc/
Dr. Paul Buckley
Director of the Butler Center
Paul M. Buckley is an assistant vice president and director of The Butler Center. In his role as assistant vice president, Paul engages senior leadership, faculty, and staff in the college's signature work to advance inclusion and equity. As inaugural director of The Butler Center, Paul leads the office to actualize his vision for inclusive student support, shared teaching and learning, and empowerment of the Colorado College community.
With a wide range of experiences in student and academic affairs— from access and retention programs to fraternity/sorority life, multicultural affairs, diversity training and holistic advising.
Dr. Buckley is a first-generation college graduate. He earned his doctor of philosophy degree from Syracuse University's School of Education, where he studied Cultural Foundations of Education with a focus on Critical Race Theory and Higher Education. His research interests include Black masculinities, Faith expressions in non-parochial contexts, CRT and discourse theory.
---

Professor Elizabeth Coggins
Assistant Professor of Political Science
Elizabeth Coggins joined the faculty of Colorado College in the fall of 2014. She was a post-doctoral fellow at Washington University in St. Louis for the 2013-2014 academic year, after earning her Ph.D. from the University of North Carolina at Chapel Hill in 2013 (American Politics & Methodology). Elizabeth studies American politics, public opinion, ideological identification, policy mood, and political psychology. Her current project stems from her dissertation, which confronts an enduring puzzle in American politics: How can liberal policy programs remain widely supported and liberal politicians continue to win elections when the liberal identity itself is out-favored by the conservative identity nearly two-to-one? Presently Elizabeth teaches Introduction to American Politics, Ideology in America, Public Policymaking, Congress, and Methods (with Dana Wittmer).
---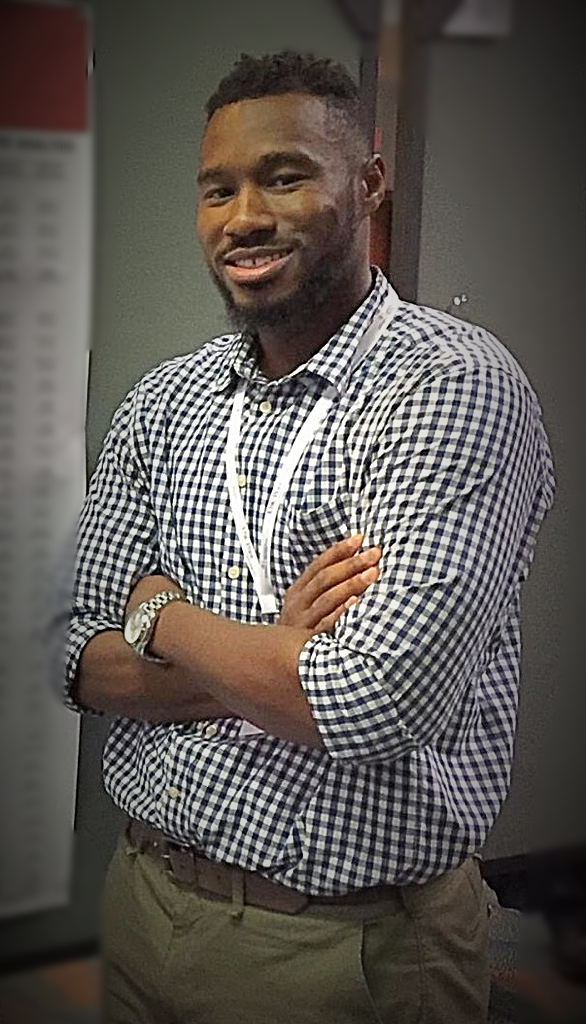 Professor Prentiss A. Dantzler
Assistant Professor of Sociology
Prentiss Dantzler currently teaches courses around systems of inequality based on identities of race, class, gender and sexuality and aspects of community and neighborhood development for poor, urban areas. His courses equip students with the tools to understand complex social problems and methods in which to address such issues.
His research focuses on the impact of changes in housing policies upon marginalized populations, especially those in urban areas. One line of research explores theories rooted in urban politics and urban sociology about neighborhood effects and cultural understandings of poor individuals to determine how policies are designed, implemented, and executed. Another line of research explores issues pertaining to community and social change through issues of inequality. His research highlights how public policy affects the life outcomes of people and how people affect the development of public policy altogether.
---

Professor Lori Driscoll
Associate Professor of Psychology
Lori Driscoll graduated from the Colorado College in 1994 with a degree in Psychology. She completed two thesis projects, one on the perception of musical and mathematical interval magnitudes with Catherine Weir and another on the quantitative neuromorphology of human prefrontal and occipital cortices with Bob Jacobs. She became interested in environmental toxicology and pharmacology after spending a gap year working for a compounding pharmacy. This interest led her to Cornell University, where she completed her Ph.D. in Biopsychology with minors in Nutritional Biochemistry and Neuroanatomy. She conducted research with Barbara Strupp on the behavioral toxicology of developmental lead exposure, and she was awarded the Neurobehavioral Teratology Society New Investigator Award for her work with a mouse model of Down syndrome.
---
Dr Stephen Getty
Director of the Quantitative Reasoning Center
Steve Getty's areas of published research in geology include the evolution of mountain belts (Appalachians, Alps, North American Cordillera), methods for radiometric age dating (U-Th-Pb, Sm-Nd geochronology), and applying isotopic tracers to Earth systems (e.g., coral, human bones, aerosols, and pollutants in lichens). Following a 3-year position as Visiting Professor of Geology at Colorado College, he worked for 12 years in curriculum development and educational research at the Biological Sciences Curriculum Study. Over this period, he was a lead writer and developer on many curriculum projects, as well as a PI/Co-PI on a number of educational research projects. Grants and contracts for these projects were awarded from entities such as NASA, NSF, and the U.S. Department of Education. Steve's teaching has included undergraduate courses, and many workshops and longer institutes with science teachers in Colorado and around the nation.
---
Professor Jean Lee
Assistant Professor in the Environmental Program
Jean Lee's research focuses on three specific research areas: 1) understanding the consequences of multinational agreements, especially at the local level; 2) the role of institutions in the governing of common property resources; and 3) the ways in which sustainable development can be equitable. She received her Bachelors of Arts in Environmental Biology from Columbia University, a Master's of Environmental Management from Duke University, and her Ph.D. in Natural Resources from the University of Vermont.
She has worked extensively in sub-Saharan Africa, where she examined the extent to which pro-poor carbon projects achieve both carbon dioxide emissions and poverty alleviation. She is particularly interested in the concept of gender equity in sustainable development, drivers of farmer participation in payment for ecosystem services, and the institutional barriers local communities encounter when trying to manage their natural resources.
---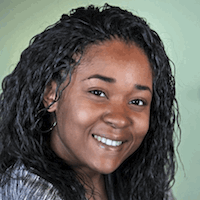 Professor Heidi R. Lewis
Assistant Professor of Feminist and Gender Studies
Heidi R. Lewis joined the faculty of Colorado College in 2010 as the Riley Scholar-in-Residence in the Feminist & Gender Studies Program. After serving as a Visiting Assistant Professor in the Program during the subsequent year, she was hired an Assistant Professor. Her teaching and research focus on feminism, gender and sexuality, women's writing, African American literature and culture, Critical Race Theory, Critical Whiteness Studies, Critical Media Studies and popular culture. Her most recent project focuses on contemporary tragic mulatto narratives, noting that women with black fathers and white mothers highlight the father-daughter relationship in order to illuminate the unique relationship between race, gender, and class. She situates this project within contemporary discourses that examine the impetuses for and implications of the unique ways in which women of color understand and construct social, cultural, and political identities, as well as colorblindness and/or post-racial theories. Her other research interests include constructions of black gay men on television, hip hop culture, and the ways in which black women experience and shape academia.
---
Professor Dwanna Robertson
Assistant Professor of Race, Ethnicity, and Migration Studies
Dwanna Robertson fuses an active research agenda in social inequality, intersectionality, and indigenous identity with broad interdisciplinary knowledge. Her work focuses on the reproduction of social inequality through institutionalized race, ethnicity, and gender processes within the structure of policy, particularly as related to Indigenous Peoples of the geographical U.S. Trained as a multi-methods researcher and statistician, Dwanna also practices indigenous and decolonizing approaches. Her research and teaching interests include Indigenous identities and epistemologies, gendered race processes in work and occupations, and a sociohistorical lens of race, ethnicity, and national identity within the social institutions of crime, health, and education. Dwanna has published in the Sociology of Race and Ethnicity, American Indian Quarterly, American Indian Culture and Research Journal, and European Sociological Review, and numerous other academic venues. She is also active in public scholarship as a regular columnist for Indian Country Today, and has been featured on radio shows like Calling Native America and Minnesota's National Public Radio. Dwanna loves teaching and brings extensive experience in student mentoring, community advocacy, public sociology, and project collaboration.
---

Professor Habiba Vaghoo
Assistant Professor of Chemistry and Biochemistry
Habiba Vaghoo is an organic chemist whose research interests are in the area of organofluorine chemistry. She works on developing new reactions to introduce fluorine and fluorinated groups to small organic molecules of biological interest using microwave technology. In addition, she is also interested in the design and synthesis of fluorinated analogs of antimalarial drugs whose use is limited due to adverse side effects. Her approach involves strategically introducing fluorinated groups in an attempt to eliminate the side effects.
---
Professor Manya Whitaker
Professor Manya Whitaker
When I'm at work, I focus most of my efforts on improving the quality and effectiveness of urban education. I research in urban Title I schools, helping them establish/improve their parent involvement programs. I also lead teacher in-service workshops on the implementation of developmentally appropriate curriculum for low income and ethnic minority middle school students. In the classroom, I am most interested in helping students engage course content in multiple contexts, and from multiple perspectives. My primary goal as an educator is to empower students to become teachers as well as learners in a diverse, interdisciplinary society.