Faculty

Murphy Brasuel
Associate Professor in Chemistry and Biochemistry
My research interests are primarily in the field of design, development and analytical application of novel nano-optical sensors. The emerging field of nano-technology coupled with energy efficient, miniaturized detections systems (CCD, Charge Coupled Devices, PMT, Photo-Multiplier tubes) as well as solid state lasers provides the opportunity for multi-disciplinary explorations in chemistry, biology, environmental science, and physics. Though I reserve the right to pursue other interesting analytical problems as the need/opportunity arise
---

Pedro de Araujo
Associate Professor of Economics
Pedro's an economist with a Ph.D. from Indiana University. His research interests include macroeconomics, development economics, applied econometrics, and scholarship of teaching and learning. His regularly taught classes include the principles of macroeconomics, intermediate macroeconomic theory, advanced topics: macroeconomic theory, and advanced topics: economic growth. He also occasionally teaches the economics of international finance and econometrics, amongst others.



---
Idris Goodwin
Assistant Professor of Theatre and Dance
Idris Goodwin is one of the most dynamic and innovative young playwrights in the country. He received his BA in Film, Video, and Screenwriting from Columbia College, his MFA in Creative Writing from the School of the Art Institute of Chicago, and continues graduate work at the University of Iowa's Iowa Playwrights Workshop.
He has taught as an adjunct or visiting artist at the universities of Northwestern, DePaul, Iowa, Illinois, and New Mexico, respectively, and taught Performance Poetry at the Indian American Institute of Arts. He also has been a teaching artist in residence a middle/high schools in Chicago and Albuquerque. Goodwin reaches out to spoken word, break beat poetry, hip-hop, and film/video as interdisciplinary venues.
Mr. Goodwin's play Blackademics chew the flan waiting for death and/or tenure…will be produced at MPAACT in Chicago this fall. The spring, How We Got On will be produced at ATL Louisville's Humana Festival (the country's premier new works festival) and Untitled 10 minute play will be produced at Chicago's American Theatre Company. Already at this early phase of his career, his works—solo or otherwise—have been staged by Victory Gardens, Steppenwolf, and the MCA in Chicago, the Pillsbury Center in Minneapolis, and the Revolutions Theater Festival in Albuquerque. He is the recipient of numerous national awards, fellowships, and honors.
---

Santiago Guerra
Assistant Professor of Southwest Studies
Santiago's research background and teaching experience are in the fields of social/cultural anthropology, legal anthropology, medical anthropology, Mexican American/Latino Studies and Southwest/Borderlands Studies. His research centers on the social construction of illegality, criminality and policing along the South Texas-Mexico Border within the context of the domestic and international War on Drugs. His dissertation, From Vaqueros to Mafiosos: A Community History of Drug Trafficking in Rural South Texas is an ethnographic study of the impact of the drug trade on a rural South Texas border community and received the Outstanding Dissertation Award for 2012 from the National Association of Chicana and Chicano Studies-Tejas FOCO. He is currently completing a book manuscript on this research titled Narcos and Narcs: Drug Trafficking and Policing in the South Texas-Mexico Borderlands that explores the impact of drug policy, drug policing and drug trafficking on border communities. Santiago is also currently conducting research on the legalization of recreational marijuana in Colorado, including the evolving relationship between medical marijuana and recreational marijuana and the growth of the marijuana tourism industry.
---

Scott Krzych
Assistant Professor of Film and New Media Studies
My teaching and research focuses on theoretical approaches to media and culture, with an emphasis on the relation between technology and ideology. My current research is divided into two separate projects. The first is a manuscript examining the hysterical discourse of contemporary conservative media, including chapters on Citizens United documentaries, Glenn Beck and Fox News, and Internet sites like the Drudge Report. The second project, The World in Miniature, studies such new media phenomena as tilt-shift video, Google Earth, and social network timelines through the lens of cinematic special effects.
---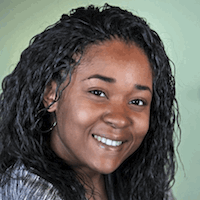 Heidi R. Lewis
Assistant Professor, Feminist and Gender Studies
Heidi R. Lewis joined the faculty of Colorado College in 2010 as the Riley Scholar-in-Residence in the Feminist & Gender Studies Program. After serving as a Visiting Assistant Professor in the Program during the subsequent year, she was hired an Assistant Professor. Her teaching and research focus on feminism, gender and sexuality, women's writing, African American literature and culture, Critical Race Theory, Critical Whiteness Studies, Critical Media Studies and popular culture. Her most recent project focuses on contemporary tragic mulatto narratives, noting that women with black fathers and white mothers highlight the father-daughter relationship in order to illuminate the unique relationship between race, gender, and class. She situates this project within contemporary discourses that examine the impetuses for and implications of the unique ways in which women of color understand and construct social, cultural, and political identities, as well as colorblindness and/or post-racial theories. Her other research interests include constructions of black gay men on television, hip hop culture, and the ways in which black women experience and shape academia.
---
Christina Leza
Assistant Professor of Anthropology
Christina Leza is a cultural and linguistic anthropologist whose research interests include indigenous peoples of the Americas, discourse and identity, racial and ethnic discourses, grassroots activism, and cognitive anthropology. Her most recent research has focused on border indigenous activist responses to U.S.-Mexico border policy in collaboration with grassroots indigenous organizers on the U.S. southern border. She has also examined broader discourse patterns among indigenous grassroots activists in the U.S. and Latin America. Her current writing projects include a book manuscript, Divided Nations: Policy, Activism and Indigenous Identities on the U.S.-Mexico Border, and a chapter on hip-hop as U.S.-Mexico border activism and identity discourse for a scholarly volume on indigenous music and modernity. She teaches a variety of courses at Colorado College including Language and Culture, Language in Culture and Mind, Native Peoples of the Southwest, Native Americans and Pop Culture, and The Language of Racism.
---
Manya Whitaker
Assistant Professor of Education
I focus my efforts on improving the quality and effectiveness of urban education. My research examines how teacher preparation programs prepare pre-service teachers to teach culturally and linguistically diverse students, ethnic/racial minority students, and low income students. This line of research compares preparation programs at private, public and nonprofit non-traditional institutions. I also lead teacher in-service workshops on the implementation of developmentally appropriate curriculum for low income and ethnic minority middle school students. In the classroom, I am most interested in helping students engage course content in multiple contexts, and from multiple perspectives. My primary goal as an educator is to empower students to become teachers as well as learners in a diverse, interdisciplinary society.