Green Home Certification
The CC Green Home Certification (GHC) program, supported by the Office of Sustainability, promotes peer-to-peer education to foster sustainable living practices off-campus. All residential areas (homes, apartments, etc) located off-campus are eligible to participate in this program. The criteria listed in the GHC Checklist serve as guidance for both household and individual changes one can make every day to live with less impact on the planet. Points are based on environmental importance, the difficulty of implementation, and cost. A representative student from each off-campus household must complete the checklist according to household sustainability practices and submit it via this online Summit form. Once submitted, we will reach out to conduct a home check (virtually) to confirm your sustainable actions.
Green Your Home
How To Get Green Home Certified:
1) Review the GHC Packet to see what it takes to get certified. 
2) Download the GHC Checklist and fill it out accordingly. 
3) Fill out the Get Certified Form on Summit and upload your completed GHC Checklist. 
4) Once submitted, a representative from the Office of Sustainability will reach out via your CC email. You might even receive suggestions for increasing your household's points!
5) If you meet the required criteria, your household will receive a sustainability kit with various sustainable household items, along with a certification plaque to be displayed in your home!
---
* This program is for students living off campus ONLY. If you are living on campus, check out how to get Green Room Certified.  
Learn More
Resources
Conscious Consumption
We use cleaning products that are free of synthetic fragrances, dyes, phosphates, bleach, and NPE's
Laundry Habits
We use laundry products that are free of harmful synthetic fragrances and dyes
Engaged Citizen
At least one member of the household engages with a sustainability-related extracurricular and/or a volunteer or student employee for:
Office of Sustainability (Intern, Administrative Assistant, or Volunteer)
CC Student Farm Club
EnAct
Sunrise Movement
Synergy
Colorado Springs Food Rescue
Student Divestment Committee
State of the Rockies Project
We have participated in sustainability activities at CC in the past year
Campus Sustainability Council
Earth Week Events
Sense of Place: Water Tour 101
Sense of Place: MRF Tour
Environmental Action Summit
We have taken a sustainability-focused course(s) at CC
We have worked to encourage our friends to participate in the GRC/GHC program
You earn 1 point for each friend that refers to you in the GRC/GHC form for up to 3 points
Waste Reduction
Learn More: Waste At CC
We have confirmed that we have a recycling bin(s) in the house and use it properly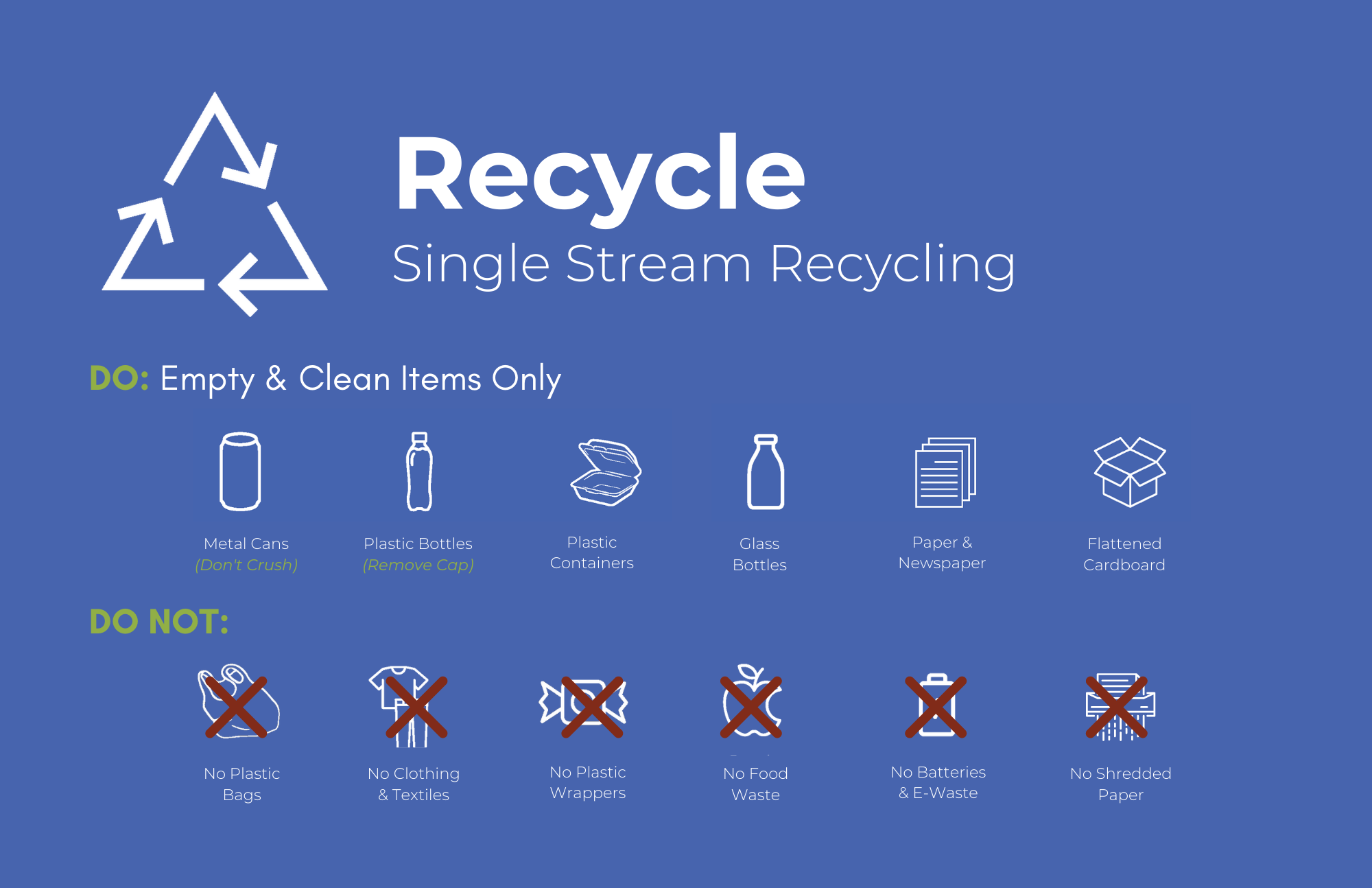 ---
We dispose of batteries and other E-Waste in the proper bins on campus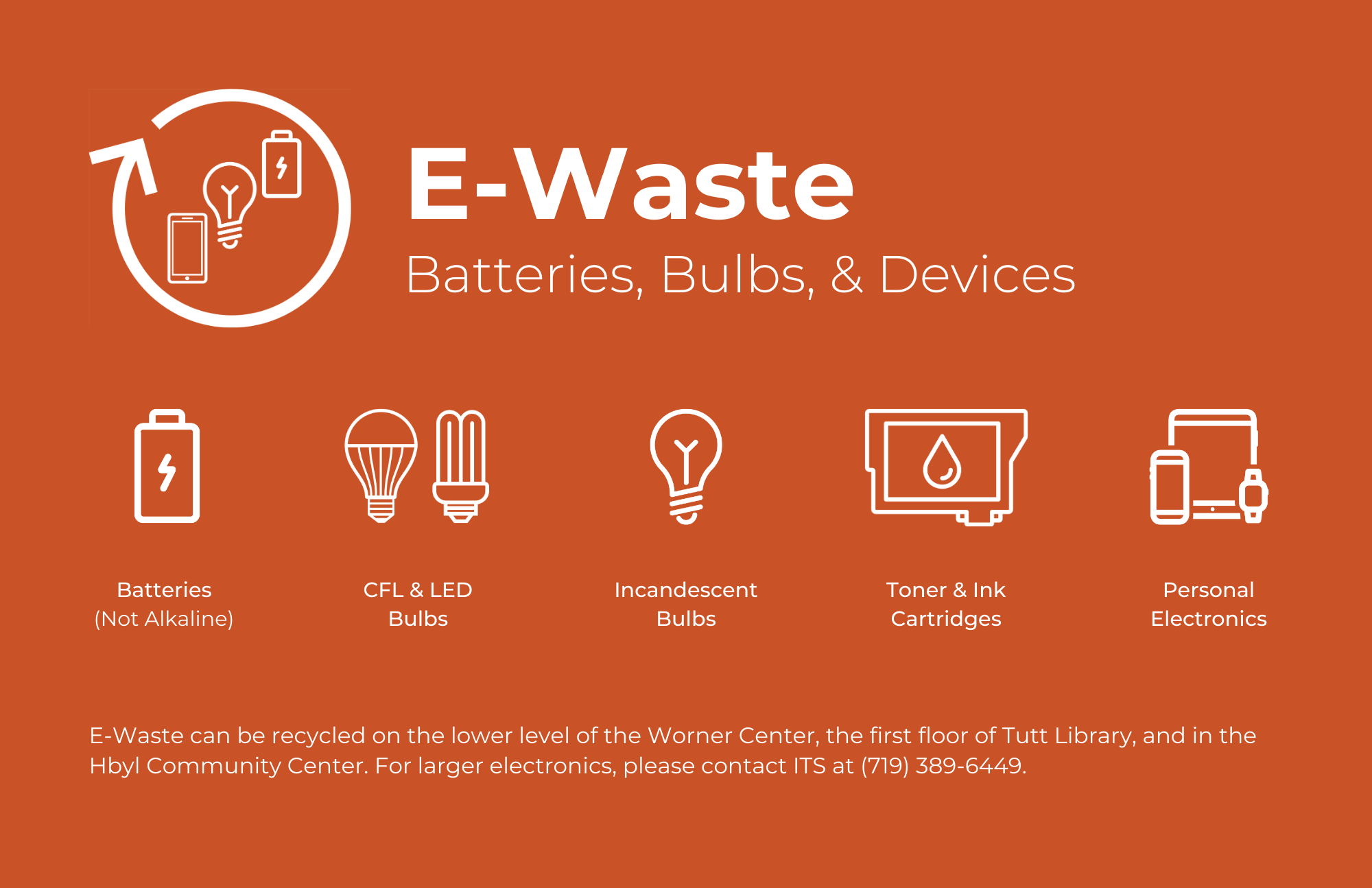 ---
We compost our food waste and other compostable products at our house, in the appropriate areas on campus, or in other designated compost bins