Fulbright Program for U.S. Students
CC Fulbright News in 2020:
---
What is the Fulbright U.S. Student Program?
The Fulbright Program for U.S. Students fosters mutual understanding between nations through one-to-one cultural exchange via these one-year post-graduate opportunities for U.S. citizens:
Study/research grants: Pursue graduate study or conduct independent research, or a combination of the two. Special opportunities exist in particular countries in the following areas: business, public health, journalism, and the sciences. Opportunities and requirements for applicants vary by country.
English Teaching Assistant (ETA) grants: Assist with the teaching of English in primary, secondary or university settings. Placements and requirements for applicants vary by country.
Each Fulbright Student Grant includes:
Round-trip transportation to the host country
Funding to cover room, board, and incidental costs, based on the cost of living in the host country
Limited accident and health insurance
Some countries give Fulbright applicants the opportunity to learn local languages (including Arabic, Bahasa Indonesia, Bangla/Bengali, Mandarin Chinese, Gujarati, Hindi, Marathi, Punjabi, Russian, and Urdu, subject to change) through the Critical Language Enhancement Award, which provides support for intensive language study of three to six months prior to the Fulbright experience.
---
Application deadlines:
Campus has 2 Fulbright deadlines:
July 1, 2020, to notify Roy Jo of intent to apply
September 15, 2020, to submit application for campus process
National deadline: October 13, 2020
If you are applying through CC (which is required for undergraduates and optional for alums), you MUST consult with the Fulbright advisor by July 1 and submit your application by the campus deadline in September.

---
Contact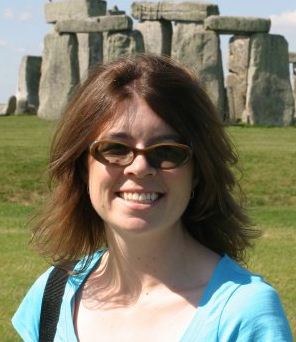 Roy Jo Sartin
Writing Center Specialist & Fulbright Adviser
719-389-7487
---
CC Fulbright News:
2019:
Amanda Martin, '19, Research to South Africa
Claire Derry, '19, ETA to Moldova
Beka Adair, '16, Research to Kyrgyz Republic
Lindsey Aronson, '19, ETA to Spain
Camilla Fuller, '19, ETA to Thailand
Rishi Ling, '18, ETA to Taiwan and Princeton in Asia Fellow to Macau
A Record 12 Fulbright Semifinalists in 2019
2018:
David Andrews, '18, ETA to Brazil
Jared Russell, '18, Anne Wexler Master's Award in Public Policy to Australia
Amanda Cahn, '17, ETA to Indonesia
Soren Frykholm, '16, ETA to Brazil
Ashley Merscher, '08, ETA to Slovak Republic
Seven Fulbright Semifinalists in 2018
2017:
Teddy Corwin '17, ETA to Germany
Sidharth Tripathi '17, ETA to Czech Republic
Five Fulbright Semifinalists in 2017
2016:
Matt Liston '13, ETA to Jordan
---
More information on being a Fulbrighter and the application process:
Matthew Liston '13, Fulbright ETA to Jordan in 2016-2017
Hear Matt's thoughts on the ETA program and application process:
Get a glimpse of Matt's community engagement project:
---
Contact:
Lisa Schwartz

Student Opportunities Manager
719-389-6685
1014 Weber St.