List of Members
Lindsey Aronson
Hi! I'm Lindsey and my pronouns are she/her/hers. I'm from Chicago, IL and I came to CC as a transfer student in the fall of 2016. I'm an English major, and I'm currently working on a thesis about sexual harassment and assault in selected works of Jane Austen. Outside of START, I work for the Ahlberg Gear House, lead backpacking trips for Outdoor Education, work as an editorial assistant for a local Colorado Springs author, and am a Shabbat dinner enthusiast. I also spent last fall semester studying in Granada, Spain and I love seeing the world! I am passionate about connecting with others and building community, especially under the strong pressures of college.
Susanna Penfield
Hello! My name is Susanna and my pronouns are she/her/hers. I am a Junior who, after a lot of indecisiveness, has declared a Political Science major with a minor in Feminist and Gender Studies. I am from a tiny town in central Vermont (Population 1,000) but went to high school across the river in Hanover, New Hampshire. Throughout high school, I worked intimately with a community-based organization that used creativity and art to aid in the recovery of trauma victims and am excited to see how my experience there will transfer to a college setting. In addition to serving as a START co-chair, I play club rugby, lead NSO, work for Leviathan - CC's journal for literary and visual arts - and use whatever time is left to write, run, and generally enjoy the outdoors.
Miguel Mendez
My name is Miguel Mendez, my pronouns are he/him/his and I am a senior sociology major here at CC. I am a first-generation college student with a Latino background. I was born in Denver and I have lived in Colorado all my life. I'm involved with multiple groups here on campus including the fraternity of FIJI, the intramural sports department, and I am also an FYE mentor. My passions include sports and music.
Elliott Williams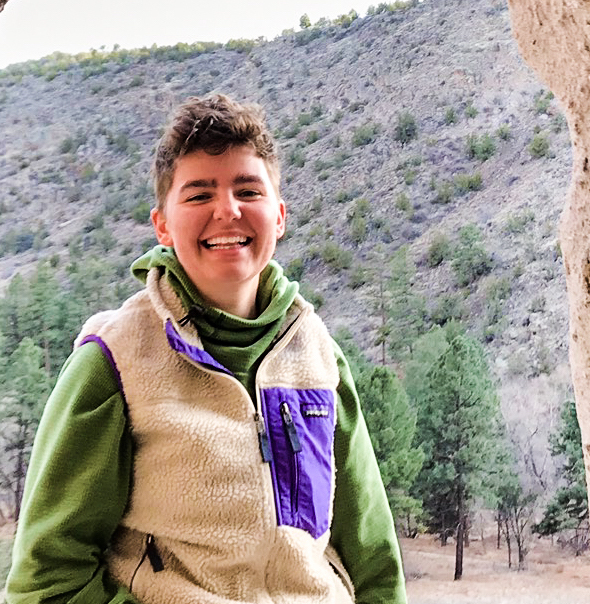 Hello! My name is Elliott, my pronouns are he/him/his, and I'm from the small town of Norwich, Vermont. I am sophomore and currently undeclared, but I'll probably end up majoring in Political Science or Philosophy. I enjoy playing rugby and ice hockey, going for runs with friends, writing, and making art. I identify as trans non-binary and queer, so if you feel like you need to relate to someone on that level I'd love to chat. I am also a volunteer at TESSA so I am knowledgable about navigating these systems in the larger Colorado Springs area, beyond the CC campus.
Yuxuan Feng
Hi, I'm Yuxuan Feng (pronouns she/her/hers), from Beijing, China. I'm a senior majoring in Anthropology and Mathematics. Labour studies, NGO and civil society in China, and queer theory are my research directions. I used to serve as Co-Chiar of Chinese Students Association and currently I organize SOIL Development Group, which is a student organization focusing on development studies. Love Monster in CC coffee and all chances to talk with you!
Anna Stern
Hi, I'm Anna and my pronouns are she/her/hers! I'm a junior from New York majoring in sociology and minoring in history. Along with being a member of START, I'm a tutor at the Writing Center. In my free time I love watching stand up comedy and cooking with my friends.
Emma Gonzalez
Hi, I'm Emma and I use she/her/hers pronouns. I am a senior studying Sociology and Global Health. I'm from Amherst, Massachusetts and interned with Planned Parenthood Vermont Action Fund over the summer. This past spring, I explored reproductive justice and community in a comparative global health study abroad program in Vietnam, South Africa, and Argentina. I have been involved with SOSS for the past two years and served as the education coordinator during my Junior fall. I love potlucks, swimming in lakes, planting plants, and the full moon.