Support PIFP

Duy Pham '15, yearlong fellow with the Bell Policy Center, and Colorado Governor John Hickenlooper pose for a photo at the signing for HB16-1302 (the Workforce Innovation and Opportunity Act).

PIFP: A Win-Win Experience
"Over a decade ago, I founded PIFP to introduce Colorado College students to nonprofit organizations seeking systemic solutions to societal problems and to help graduates launch careers that would engage them in efforts to meet these challenges. PIFP has been my gift to Colorado College. I encourage you to help ensure the vitality of this program by making a donation."
- Jeff Livesay, CC Professor Emeritus of Sociology and Founder of PIFP
The Public Interest Fellowship Program (PIFP) began in 2003 when Colorado College Sociology Professor Jeff Livesay became interested in starting a program at CC modeled on one at Princeton University. Livesay, the Career Center, Alumni Relations, and a group of interested alumni came together to form CC's program.

Not surprisingly, the program has grown in popularity over the years. In 2004-05, PIFP received 34 applications and placed 10 fellows. For 2016-17, PIFP received 115 applications and placed 39 fellows. More than 65% of the annual PIFP budget goes to supplement our fellows' salaries with our partner organizations, which are part of the increasingly stretched nonprofit sector.
Seed money from the CC President's Office funded PIFP through its first year. Since then, gifts from alumni, parents, and friends have supported an endowment, which funded the program through its first ten years. Although these gifts have been significant, PIFP has outgrown its endowment. For years, PIFP held the fellow salary requirement low in order to protect the budgets of its partner organizations. Now, there is a pressing need to increase that amount so we can continue to attract top fellowship applicants for this signature CC experience.
PIFP is a win-win situation for both fellows and partner organizations. The fellows are problem-solvers, quick-learners, impassioned, articulate, and committed. They are a "good deal" for any organization at any wage. On the flip side, our partner organizations are offering meaningful, high-level opportunities that few of our fellows' peers are experiencing in entry-level positions.
Your donation to PIFP can keep this "win-win" program going for the next generation of CC grads. Thanks for your support!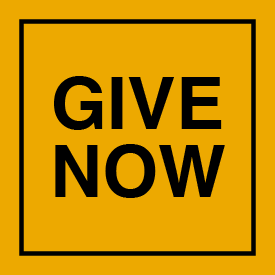 "One of the reasons I decided to attend Colorado College was the PIFP program. I was deeply impressed with CC's commitment to placing its students in top-quality nonprofits working for the public good. The PIFP program speaks volumes to the College's values of integrity and social responsibility, and allows students to immerse themselves in those values. I am so grateful for the opportunity to participate in PIFP, and to learn for myself how much I'd love a career in public interest work."

--Elliot Mamet '14, Summer Fellow, ACLU of Colorado
Lani Hinkle, Director
Public Interest Fellowship Program
Lani.Hinkle@ColoradoCollege.edu
719-227-8175