Block Break 6 Newsletter

CC's hockey team receives the Gold Pan trophy after their 1-0 victory against the University of Denver on March 9. Photo by Casey B. Gibson.
Dear Parents and Alumni,
Block 6 brought many opportunities for learning and community engagement.
Kiowa/Apache businesswoman and international artist Adrienne Chalepah delivered the Block 6 First Mondays lecture, "The Rise of Indigenous Women." Chalepah, an accomplished entertainer who founded the comedy troupe Women of Native Comedy, also performed at the Fine Arts Center. Writer and activist Shaun King also was on campus. His talk, "Beyond Dialogue: Tools for Reclaiming Truth," was co-hosted by several community groups including Pikes Peak Community College, Pikes Peak Library District, and Jody Alyn Consulting, owned by Jody Alyn '76.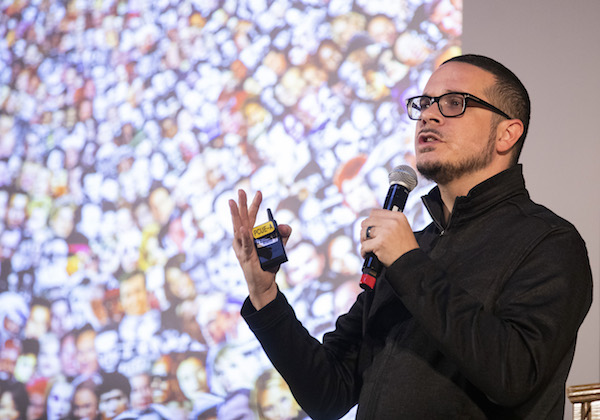 Shaun King speaks to the CC community on Feb. 20. Photo by Jen Coombes.
We also held our first Climate Change Summit, which brought together representatives from more than 30 local organizations. Keynote speaker Kevin Mitchell, executive director of the Empowerment Solidarity Network, spoke about the link between environmental and social issues. This first summit set the groundwork for continued collaboration on sustainability efforts between CC and the Colorado Springs community.
The Art Department's Conway Family Design Fund hosted Design Week, bringing several distinguished guests to campus. Germane Barnes' keynote lecture, "Don't Save Them: Architectural Heroes," was about his socially grounded design work. Additionally, several art majors' senior thesis exhibits coincided with Design Week.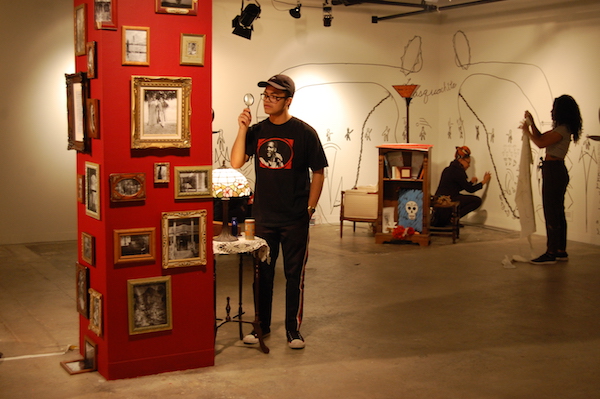 For his thesis show "Captum Animarum" ("captured souls"), Donovan Dickey-Banmally '19 (left) developed antique-style images interspersed with old family photos. Ysa Trujillo '19 (center) created multimedia exhibit "La Raquachita." Niyat Ogbazghi '19 participates in Ysa's exhibit by ripping cloth (right). Photo by Valerie Hanna '18.
A framework of design, community, and sustainability is informing our approach to the new Robson Arena. In addition to providing a home for our Division I hockey team, and club and intramural ice sports, the arena will include academic and co-curricular spaces and uses, as well as host community events. We are excited that the college will now have a building in which the entire campus community can gather for special occasions. At its recent meeting, the CC Board of Trustees voted to situate the arena at the north end of the block near Cache La Poudre and Tejon streets, and to add a parking garage for 300-350 vehicles south of the arena. Much more information about the project is available on the Robson Arena planning and design webpage.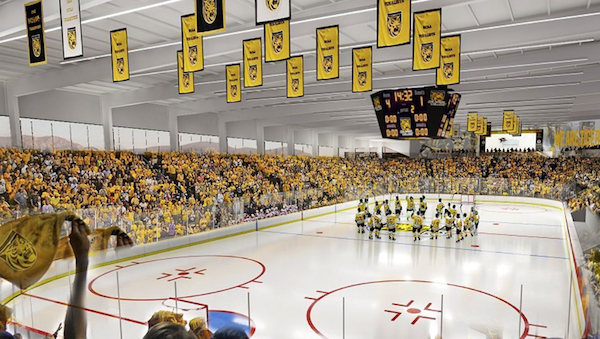 Digital rendering of the new Robson Arena.
Assisting in this exciting transition is our new Vice President and Director of Athletics Lesley Irvine, who will officially join CC in June. Lesley brings 17 years of experience in coaching, wellness advocacy, and athletics administration. In her current role as director of athletics and recreation and chair of physical education at Pomona and Pitzer Colleges, Lesley manages 21 intercollegiate athletic teams, the Pomona physical education curriculum, and various recreation and wellness programs for students, faculty, and staff. A former field hockey champion, Lesley brings a competitive edge to her inspirational leadership.
It's been an exciting spring semester in athletics, with impressive performances on the ice, court, field, and in the pool. Last weekend, CC hockey swept sixth-seeded University of Denver, winning the Gold Pan for the first time since 2014. The Tigers and DU have played more than 300 games, making the Gold Pan rivalry among the most competitive in collegiate ice hockey. The team travels to Kalamazoo this weekend to face Western Michigan for the first round of the NCHC playoffs. Go Tigers!
Finally, the CC Student Government Association held elections last week. Students gathered in Worner for a lively debate, and there was an impressive turnout in this year's election. Congratulations to the following students who will serve for the 2019-2020 academic year:
Ethan Greenberg '20, Student Body President
Halle Taylor-Schall '20, Vice President of Inclusion
Max Kronstadt '20, Vice President of Outreach
Remy Wells '20, Vice President of Finance
Lily Weissgold '20, Student Trustee
Vice President of Internal Affairs Nan Elpers '20 (right) moderates the debate for student body presidential candidates (left to right) Hugh Alessi '20, Ethan Greenberg '20, and Ben Murphy '20. Photo by Valerie Hanna '18.
After an especially busy block and a burst of winter weather this week, our students are now on a well-deserved spring break.
Best regards,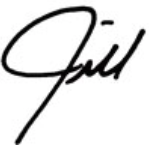 Jill Tiefenthaler