Block Break 7 Newsletter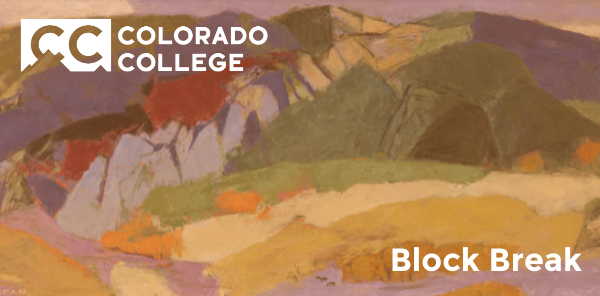 "Meadows in the Valley" by Ethel Magafan (1916-1993). While the Colorado Springs Fine arts Center at Colorado College (FAC) is temporarily closed, you can explore the arts through the eMuseum.
Dear Parents and Alumni,
The last month has been challenging for our faculty, staff, and especially our students and their families as we respond to the Coronavirus pandemic. What we hoped would be a short stint became a longer-term transition to distance learning for the remainder of the school year. Nonetheless, I have been encouraged by the many ways our campus community has come together, and I'm grateful for the opportunity to share some student achievements and provide information about campus resources.
Our dedicated professors took on the challenge of a virtual classroom, and student engagement contributed to successful remote learning during Block 7. We're excited to begin Block 8 and are also looking forward to Summer Session. All summer courses will now be online, and we have expanded our offerings with some new classes, including Introduction to Global Climate Change, Critical Media Studies, and Cultural Psychology, among others.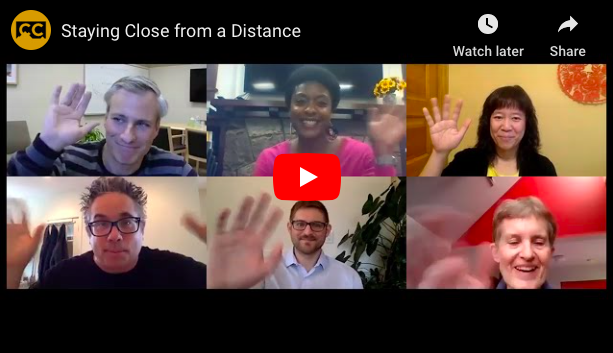 Over spring break, CC professors shared their excitement for distance learning on the Block Plan.
This is an uncertain time for many students whose summer internships were canceled and especially for seniors who are struggling to find a secure next step. The Career Center is here for students! They are offering support in navigating the challenges and changes presented by the pandemic and assisting in developing a plan of action. Now is the time for students to expand their networks and connect with CC alumni through TigerLink and LinkedIn. The Career Center is receiving job and internship postings in Handshake and LinkedIn, and students can monitor company hiring through sites like Candor and The Muse. We encourage students to polish their resumes and cover letters and update their LinkedIn profiles. Students and young alumni can schedule appointments with Career Center staff through Handshake, email (careercenter@coloradocollege.edu), or a call at (719) 389-6893. Visit the website for more resources.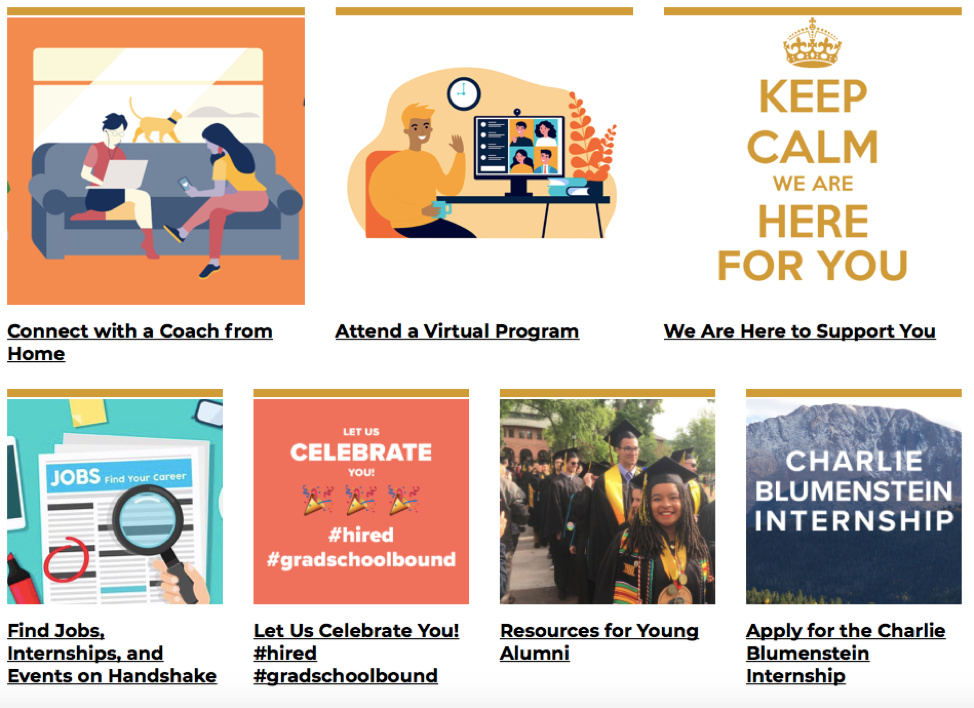 Alumni and parents, if you have internship or job prospects open to CC students and graduates, please reach out to the Career Center. Our students need support now more than ever. We also invite you to join our video campaign, #CCTigersTogether, to support and celebrate our seniors. Just record a two-minute video message of encouragement, celebration, and support to our Class of 2020 and send it to careercenter@coloradocollege.edu with a subject line of #CCTigersTogether.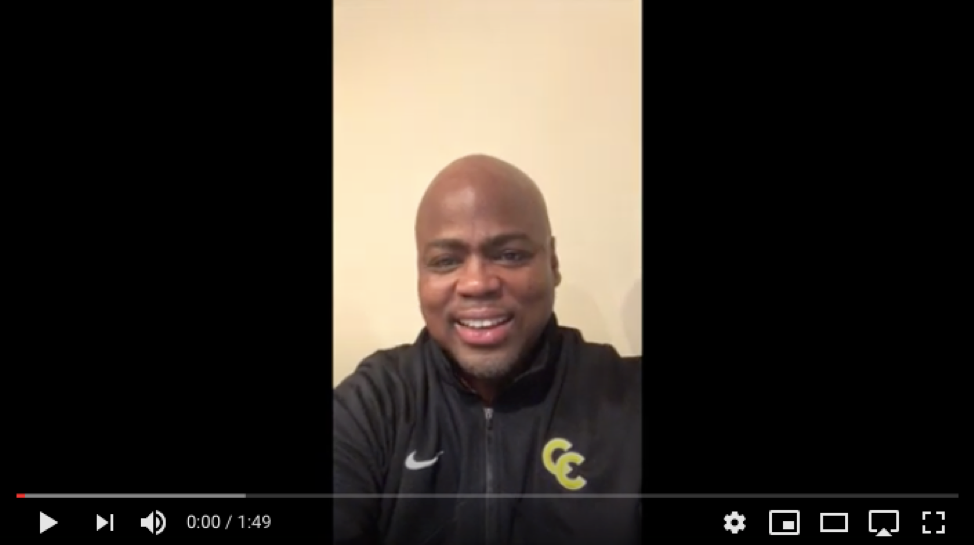 CC's Alumni Association Presidentl Kyle Samuel '92 shares encouragement for the Class of 2020.
Several of our juniors and seniors have been recognized for their achievements with awards and fellowships. Allison Gish '20 received a Fulbright English Teaching Assistant grant to the Czech Republic. Willa Serling '20 earned an Erasmus Mundus scholarship to complete a two-year public health dual master's degree through the EuroPubHealth+program at the University of Sheffield in England and Maastricht University in The Netherlands. Alesandra Tejeda '20 was named a 2020 Thomas J. Watson fellow for her project "Navigating Impermanence Through Photography." Juniors Allie Kreitman '21 and Jerrell Cockerham '21 received Goldwater Scholarships for the 2020-21 academic year, and Andre Dufresne '21was named a Newman Civic Fellow. Congratulations to all!
Students, faculty, and staff have come together to lend a hand during the pandemic, whether using 3D printers to make face shields for health care workers or donating materials from campus. Our students continue to inspire generosity through their words and actions. Caroline Li '20 was featured in the Gazette for her community service efforts, spending much of her free time running errands and picking up groceries for those in need. Catie McDonald '20 published an op-ed piece in the Colorado Springs Independent, calling for unity amidst the Coronavirus outbreak. She reached out to the Wall Street Journal (WSJ) after the magazine used an undated photo of this year's annual champagne shower in an article commenting on young people's negligence regarding Coronavirus precautions (the WSJ has since removed the photo), and advocated for unity, solidarity, and connection.
This spirit of compassion is uplifting. As we adjust to social distancing, let's all stay engaged and connected and ask for support during times of need. Physical and mental wellness is essential, and CC is offering many virtual resources. Thank you for supporting the CC community during this difficult time.
Sincerely,



President Jill Tiefenthaler