Block Break 2 Newsletter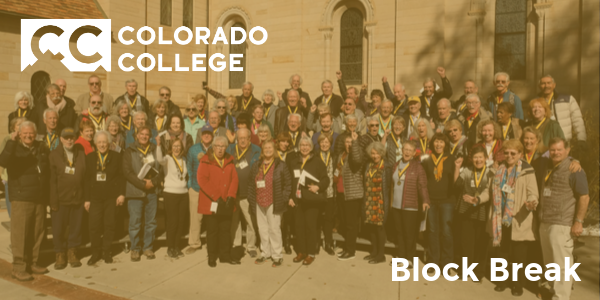 Members of the Class of 1969 celebrate at the Fifty Year Club Induction Ceremony. Photo by Tom Kimmell.
Dear CC Alumni and Parents,
Block 2 has been an exciting time on campus! We welcomed nearly 3,200 alumni, friends, family members, and prospective students during Family and Friends Weekend, Homecoming, and admission open houses. With the fall athletics season in full swing, we hosted thousands more fans for hockey, soccer, and swimming and diving competitions over Homecoming weekend.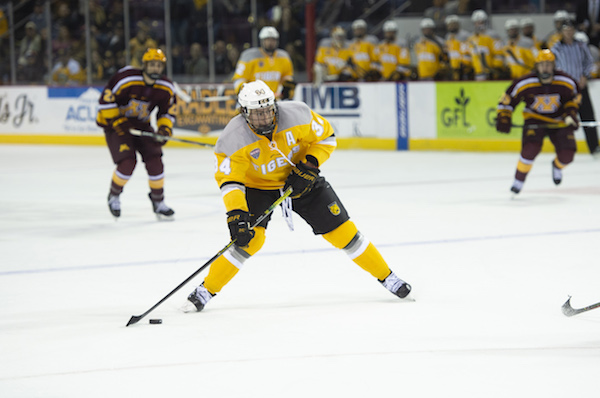 Chris Wilkie '20 advances down the ice at the Oct. 11 game against the University of Minnesota at the Broadmoor World Arena. The Tigers beat the Gophers 3-2. Photo by Casey B. Gibson.
A highlight from Family and Friends Weekend was the student presentations at the Student Research and Internship Symposium. Another highlight was the Faces of Innovation Panel featuring Associate Professor Ryan Bañagale '00 (music), Professor Dan Johnson (economics), and Colorado Springs Food Rescue co-founder Shane Lory '16.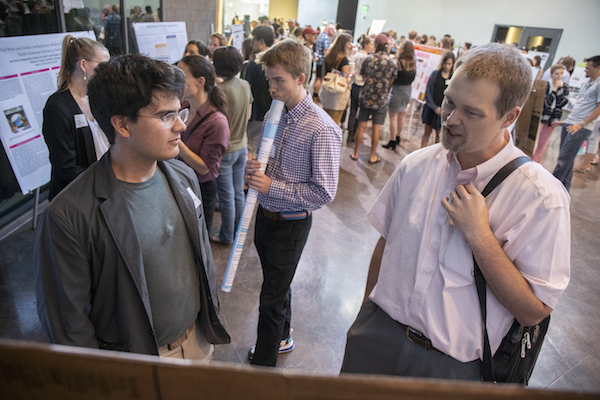 Students present at the Summer Research and Internship Symposium during Family and Friends Weekend. Photo by Jennifer Coombes.
This past weekend we celebrated Homecoming. At the annual Homecoming Convocation, the Alumni Association Council presented William S. Smith '74 with the Lloyd E. Worner Award, John Lamson Kessel '74 with the Louis T. Benezet Award, Professor Emeritus John Simons P'05 (English) and Brenda Soto P'19 (College Events) with the Gresham Riley Award, and Winnie Barron '79 with the Spirit of Adventure Award.
The Class of 1969 was inducted into the Fifty Year Club at Shove Memorial Chapel, with Steve Spear '69 addressing the class. Craig Werner '74, who is the son of the late Professor Ray O. Werner, presented "Get Together: 1969 and the Music of the Sixties." Renowned scientists Jane Lubchenco '69 and Marcia McNutt '74 spoke on "The Liberal Arts Advantage" in a panel discussion moderated by Provost Alan Townsend. Ed Goldstein '79 moderated "Mini Blocks Tiger Talks with the Class of 1979," featuring Susan Brister '79, Ellen Burton '79, Mike Ibarra '79, Suzanne Lyon '79, P'10, Annie Petsonk '79, Terry Swenson '79, P'01, and Tim Tymkovich '79, P'10. It was inspiring to learn from these alumni who have made a difference in their communities and the world.
We were thrilled to welcome members of the Southern Ute and Ute Mountain Ute tribes to campus this Homecoming. Colorado College sits on the ancestral homelands of the Ute People and other tribes. We were honored to receive their blessing for Tava Quad, and look forward to continued partnership with the Ute People in the years to come.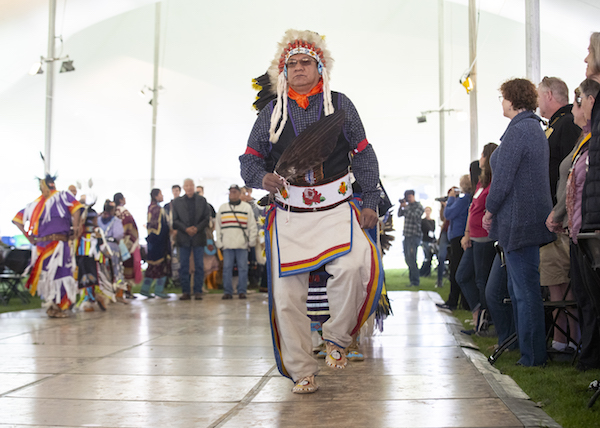 Ute members sing, drum, and dance in a cultural performance during the Homecoming Picnic on Tava Quad. Photo by Jennifer Coombes.
Last block, we announced a test-optional admission policy and the Colorado Pledge. This block we were excited to share news on the Stroud Scholars Program, named in honor of Kelly Dolphus Stroud '31 and Effie Stroud Frazier '31, two of the earliest African-American graduates of Colorado College. Stroud Scholars is a college preparatory program that partners with schools in the Pikes Peak Region to support students who face barriers to college acceptance and success. Selected students who successfully complete the three-year high school program will earn admission to CC and receive a comprehensive aid package to meet financial need. All of these new initiatives help us to recruit talented students and strengthen CC's future.
We are so grateful to the parents, alumni, and friends who have generously supported these efforts. To date, we have raised almost $5 million of our $20 million goal for the Colorado Pledge. Gifts include a generous commitment from Board of Trustees Chair Susie Burghart '77, who initiated Susie B's Challenge to match gifts of $50,000 or more to the Colorado Pledge. From Nov. 1-15, Susie B's Challenge will be opened to match donations of any amount to the Colorado Pledge, doubling your gift.
Gifts to the Colorado Pledge help us toward achieving our $100 million fundraising goal for scholarships, which is part of our $435 million goal for the Building on Originality Campaign. So far, we have raised $369 million, including more than $60 million for scholarships and student experiences.
Thank you for celebrating and supporting Colorado College and our students!
Warm regards,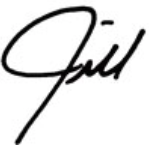 President Jill Tiefenthaler