President Tiefenthaler's Block Break Newsletter, Block 2
October 24, 2014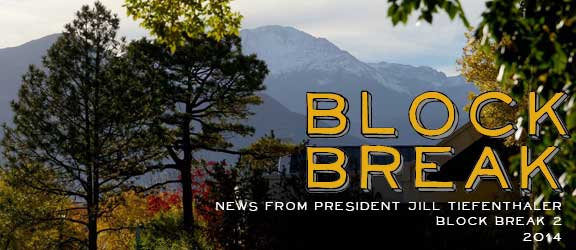 Dear Alumni and Parents,

Homecoming and Family Weekends were resounding successes, and with over 1,300 alumni and 1,200 family members registered for the two weekends, I am happy to report that splitting these two events has become a great, new CC tradition.
Both events remind me what a wonderful community we have at Colorado College. CC draws such special and interesting people.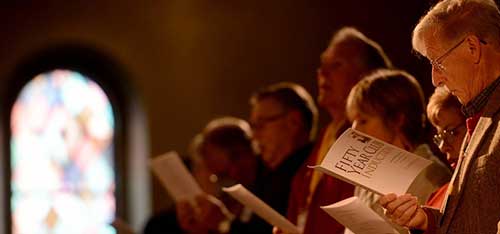 Over Homecoming Weekend, we inducted members of the Class of 1964 into the Fifty Year Club. This class was recognized for their giving, raising $245,000 for the Class of 1964 Scholarship Endowment for their reunion. At our annual Scholarship Lunch, we celebrated seven new scholarships; introducing donors to the students their generosity supports is only one of the many ways the CC generations connect over Homecoming.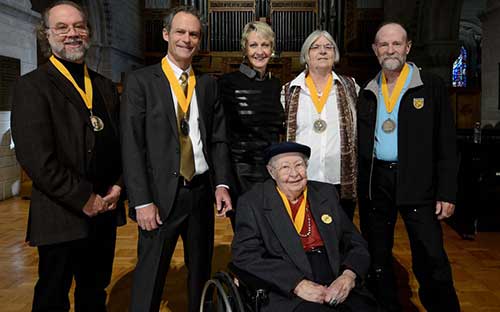 Alumni accomplishments also inspire our students. At Convocation on Saturday morning, we honored several of our distinguished alumni and friends (pictured above):
David C. Phillips '78 received the Louis T. Benezet Award
Jack T. Pottle '77 received the Lloyd E. Worner Award
Daniel Crossey '74 and Professor Emerita Marianne L. Stoller each received the Gresham Riley Award
Jane McAtee Sanborn '70 received the Spirit of Adventure Award

Another highlight of the weekend was a panel on the CC experience for our students and alumni of color, sponsored by Colorado College Alumni and Students of Color Association (CCASCA). The event featured an inspiring panel of four alumni and our current CC Student Government Association president, Alejandro Salazar, and was followed by a reception with almost 200 alumni and students hosted by CCASCA in Bemis Hall – a wonderful Homecoming tradition was born.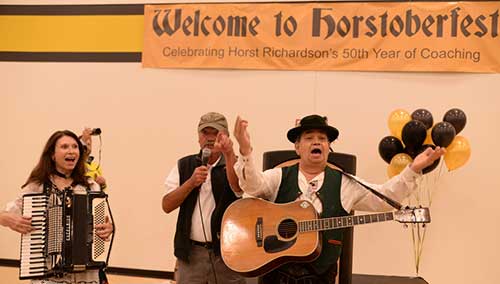 "Horstoberfest" was a celebration of Professor Horst Richardson's 50 years of coaching CC men's soccer. It isn't every day that lederhosen and accordion music make an appearance on the CC campus. It was a fitting tribute to Horst and his wife Helen, and a career of dedication to Colorado College.

Over 500 families participated in CC's second annual Family Weekend. Events included a lunch panel on climate change research, mock classes taught by CC faculty, and information sessions led by a number of our student life professionals.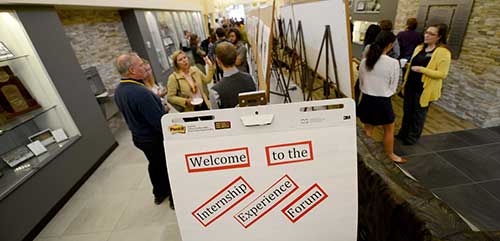 Almost 100 students shared their research and exposure to professional work during the Internship Experience Forum. And, of course, students reconnected with their families over coffee, sporting events, hikes, and dinners. Parents expressed, over and over again, their gratitude for the education their children are receiving at the college.

As alumni, parents, and friends, you encourage and support our strategic plan through your giving, internships, mentoring of students, and acting as ambassadors for the college to prospective students and donors. We couldn't do it without you, and I appreciate this chance to share with you these updates from CC!

Best regards,

Jill Tiefenthaler